If you're planning a trip to Barbados, chances are you're ready to hit the beach. Barbados is a tropical island located on the east of the Caribbean so it's naturally loaded with incredible beaches. The great thing about Barbados is that each coastline offers different styles of water, sand, and scenery. Here are our top 6 recommendations for the best beaches you'll find in Barbados:
Mullin's Bay Beach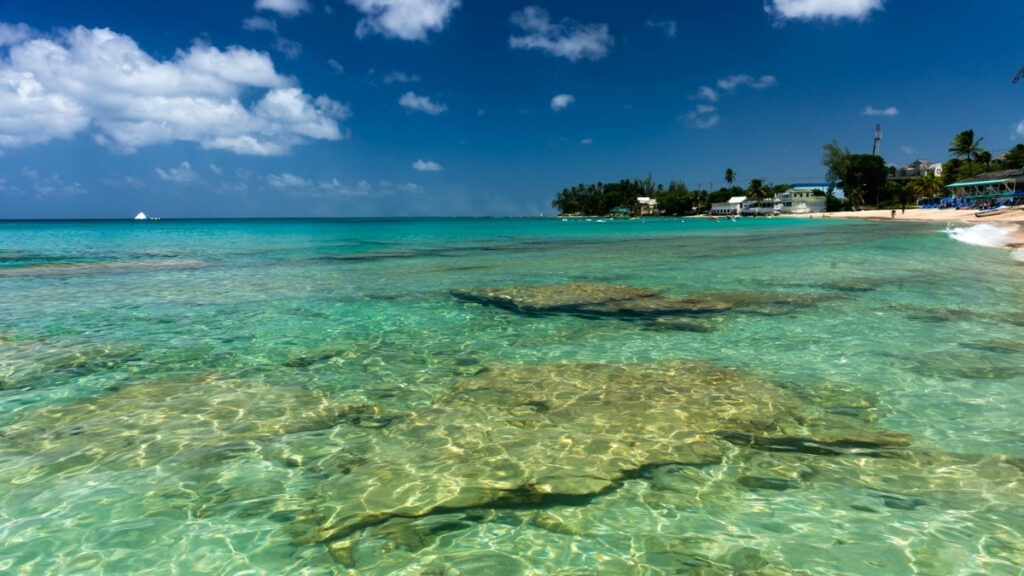 Mullin's Bay is located on the west coast of Barbados. This beach is the perfect place to slow things down and really let yourself relax. It's a popular hangout for tourists and locals alike, complete with a charming beach bar that serves great lunch. There are Jet Ski and paddle boat rentals available so you can explore the calming waters, or just post up on the warm sand with a book and enjoy a whole afternoon!
Miami Beach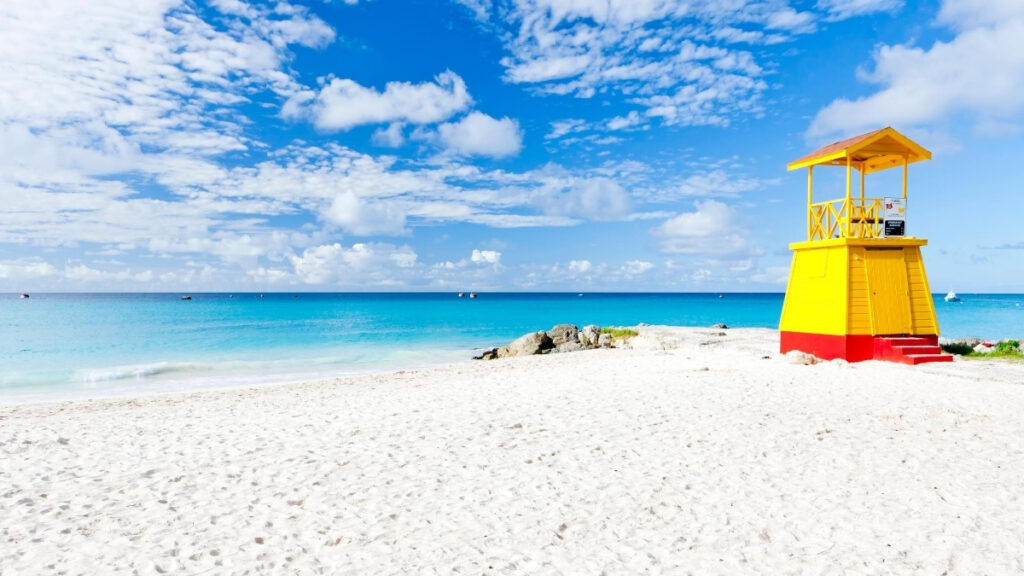 Miami Beach, more commonly known now as Enterprise, is a popular soft sand beach near the town of Oistins with a cove on the north side of the barrier and big surfer's waves on the south side. With it's usually calm waters and breathtaking sunset views, it's no surprise it can get crowded on the weekends, so if you can plan to visit this beach during a quieter time in the week, it's a great spot for families to enjoy a day full of relaxation and beach activities. And seeing as Miami Beach is in close proximity to Oistins fishing village, why not end your fun filled day with a purchase of some freshly caught fish to enjoy for a lovely Caribbean inspired dinner back at your villa.
Payne's Bay Beach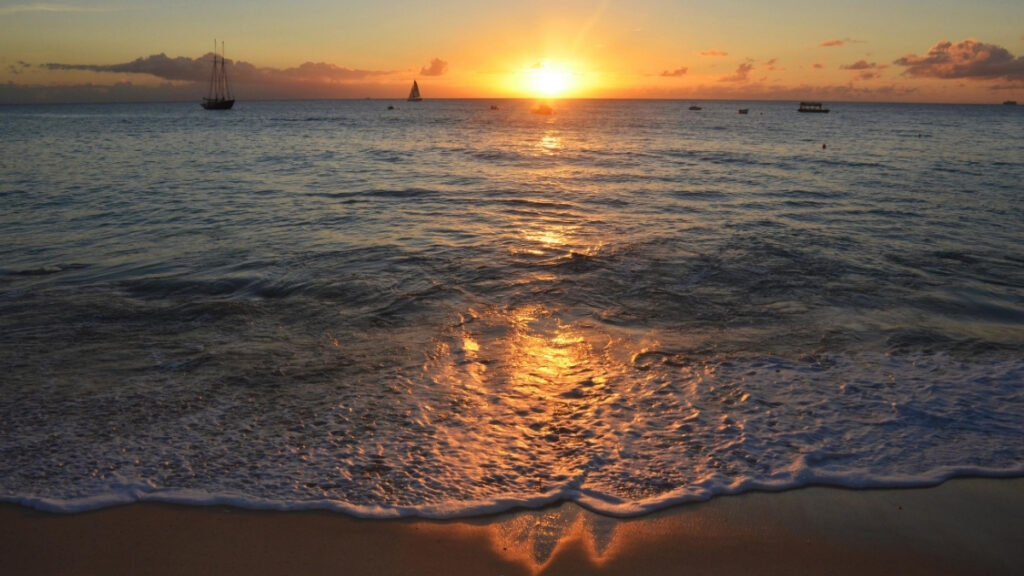 Dubbed  the "Platinum Coast", Payne's Bay Beach is also found on the west coast and is an excellent location for swimming in Barbados as the waters are calm, crystal clear and warm. The surrounding neighborhood of Payne's Bay is a friendly, vibrant area full of delicious restaurants. There are lots of luxury villas for rent in this area – making it the perfect place for a beach lover to stay and enjoy the vacation of a lifetime.
Crane Beach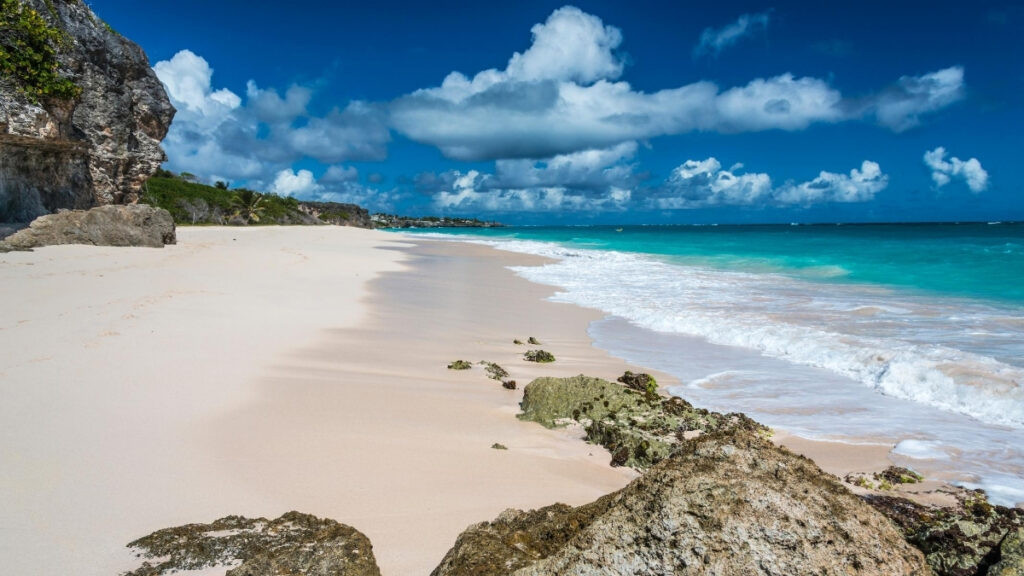 If you're looking for a beach with more action on the water, this is a great place to spend the day and have some fun! Crane Beach is located on the south east coast and is somewhat secluded, offering lots of extra space. The water here is rougher than surrounding areas, creating big waves that are exciting to swim in. Because of the rough waters, it's not the best place to bring the kids. However, if you're travelling with friends or just yourself it's a great beach option for adults.
Bathsheba Beach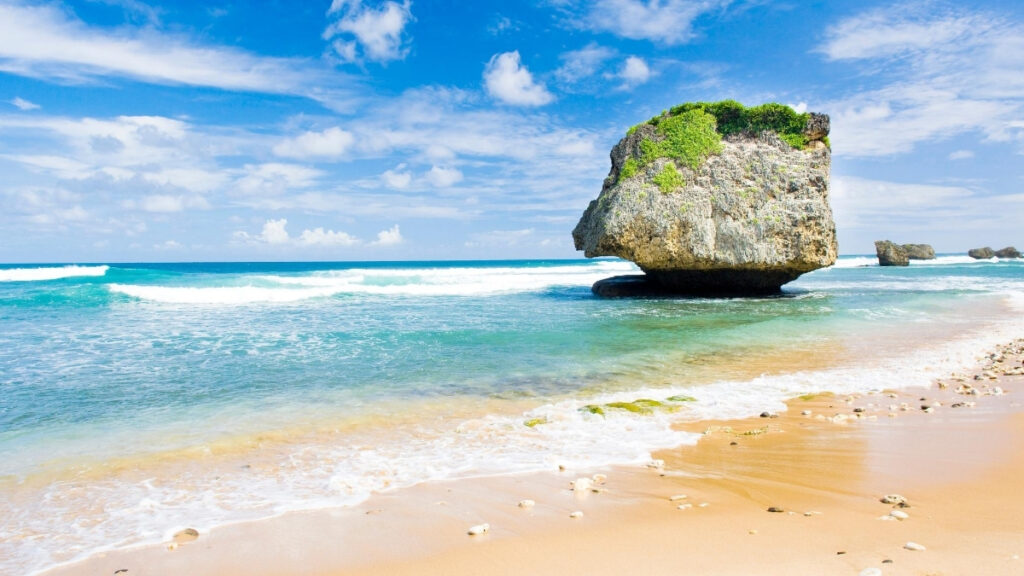 The scenic Bathsheba Beach is located on the east of the island and is much different than the beaches you'd find on the southern and western coasts. Seeing as the water is a bit rough in this area, it isn't the best spot for swimming however if you're a surfer this beach is a great option if you want  to catch some waves. If surfing isn't your thing, this beach is also a beautiful place to take a leisure stroll and revel in all the natural beauty of the dramatic rock formations along the shoreline. 
Sandy Lane Beach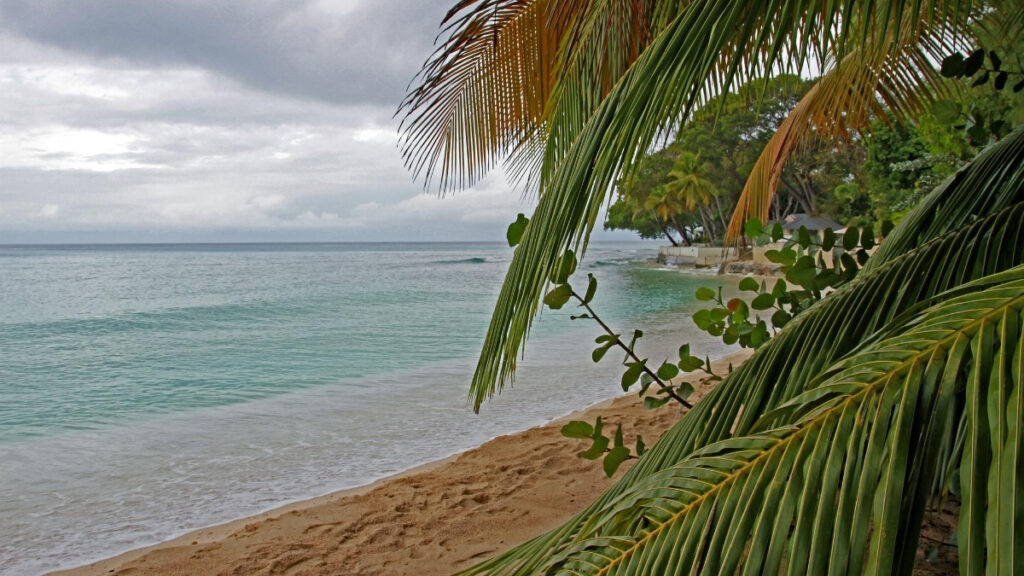 If you're a beach-goer, we recommend checking out Sandy Lane located just south of the city center. Mahogany trees surround the beach, and it's been open to the public since 1961. This spot is perfect for swimming as there are no waves or strong riptides. Vacationers can also snorkel and explore the marine life that inhabits this region, showcasing the diversity of Barbados's flora and fauna.
Ready to experience the beautiful Barbados island life? Check out all our Barbados villas.