Typically, when speaking about luxury villa rentals, the more luxurious  the home the more expensive it is to rent. However, as more and more homeowners are seeing luxury villa rentals as a viable investment, increased competition between owners has done wonders for renters. A parallel can be made with the automotive industry, where year after year we see nicer and better models with more competitive price tags as manufacturers compete to take a bigger slice of the pie.
The villa rental industry is a bit different in nature, as there is a limited supply (most homes only rent for 11 months out of the year, if that), but the key to success is still the same: create an outstanding experience so that your guests keep coming back.
Casa Bella, Nosara, Costa Rica
Perfect for couples and families, starting at $155 per person per night in the summer! 
Full disclosure, this villa is awesome and a client favorite for so many reasons! Tucked away in nature coupled with a beautiful view of the jungle and the ocean, it has a contemporary design with wall-to-ceiling windows which create a light and open atmosphere. The property has amazing Eco-friendly features with a modern edge due to high tech features throughout the household. The quick and easy drive to the beach and town are added bonuses to this property.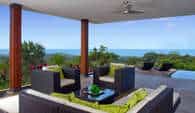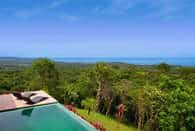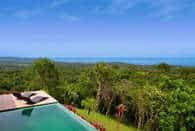 To learn more about this villa, click here: bit.ly/1SZOt24
White Villa, Mykonos, Greece
Get 9 of your friends and book in May or June and this will only cost $124 per person per night!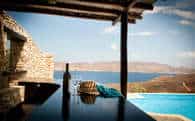 If you're seeking a traditional Greek island experience then White Villa is the home for you! The home features white stone walls, amazing ocean views and a beautiful rustic decor. The home's proximity to Mykonos allows for easy access to the amazing beach, fun nightlife and boutiques. It's is a very popular tourist destination so if possible try to go in the off peak season and book early (1 year ahead).  If you play your cards right, you could get the villa of your dreams at half the price… No Greek tragedies on our watch!
To learn more about this villa, click here: bit.ly/1QROKwo
Mes Amis, Terres Basses, St. Martin
Perfect for large parties, we're talking 22 guests for $161 per person per night (April to Dec)!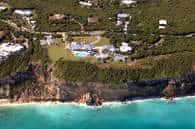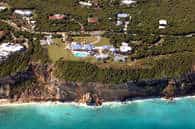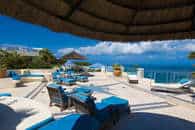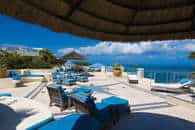 Although this home isn't new to the market, Mes Amis has made some significant changes to the way they operate, and the home is getting some serious attention now that the rates are more affordable! This property is located in a truly unique setting, perfect for large groups, celebrations and special events. It offers the utmost luxury and quality without having to break the bank! Even if you're only eight guests using four bedrooms (other bedrooms get locked off), the cost will still come out at under $200 per night in low season which is less than what you'd pay for a single hotel room! At Mes Amis, you not only get beautiful spacious bedrooms, but also an outstanding ocean view, two heated pools, a Jacuzzi, air conditioning throughout and a remarkably private and impressive experience. 
To learn more about this villa, click here:  bit.ly/24o1IyP
All in all, my experience in this industry has taught me one very important lesson: do your research before booking a hotel or resort, as it's impossible to make a blanket statement saying that one type of accommodation or experience is cheaper than another. And let's be honest, a luxury villa offers an experience that is unparalleled to its counterparts due to the privacy and concierge services that are offered. 
If you wish to browse our properties please click here. Or, call us at 1.800.208.5097 or 514.360.2529 and we'll find you the perfect property for your holiday.