For many of us, indulging in authentic cuisine is a top reason to get away on vacation. Sampling local food is a fantastic way to soak up different cultures and try new flavors. The Caribbean is where to be for sunny islands getaways and exciting foodie adventures. If you're looking to plan a tropical vacation full of vibrant cuisine, check out these amazing Caribbean food destinations.
Anguilla
For a small Caribbean island, Anguilla boasts an impressive roster of dining options that rivals their amazing beaches. The local restaurants range from casual beachside grills to 5-star gourmet bistros. It's easy to let out your inner foodie in Anguilla with professional cooking classes, rum tastings, and local wine tours.
Browse luxury villa rentals in Anguilla >>>
Jamaica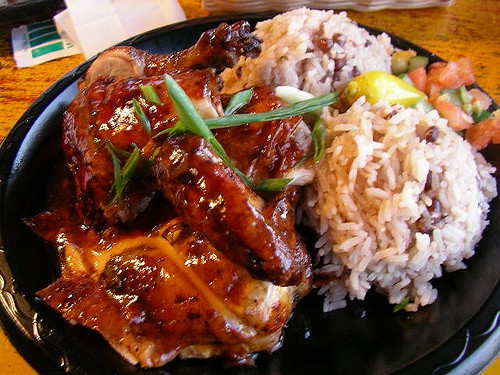 Lovers of colorful, spicy and bold flavors will feel right at home in Jamaica. You might have sampled jerk chicken elsewhere, but this spicy dish originated here and remains the signature dish of the island. On top of trying authentic jerk meats, travellers will enjoy delicious Caribbean cocktails and vibrant vegetable dishes.
Browse luxury villa rentals in Jamaica >>>
Barbados
This Caribbean food destination serves up classic island fare with heavy Bajan influence. Barbados was once known for roadside rum shacks and has now evolved into a mixed scene of casual spots and upscale restaurants. This is the place to enjoy Caribbean dishes like fresh fish straight from the grill. The Barbados Food, Wine & Rum Festival has become one of the world's top foodie events.
Browse luxury villa rentals in Barbados >>>
St. Martin
Since St. Martin is split between a French and Dutch side, local food culture is eclectic and exciting. The French side offers a more refined experience, with chic dining options along the beautiful beaches. On the Dutch side you'll discover a more touristic scene, with vibrant restaurants located in casinos and resorts.
Browse luxury villa rentals in St. Martin >>>
St. Bart's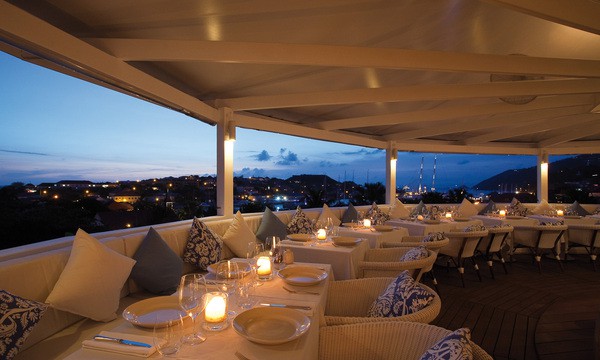 St. Bart's is known for accommodating the rich and famous on vacation, and it has the dining scene to accompany that posh
crowd. The French island is adorned with sidewalk cafes, gourmet bistros, and beachfront restaurants. Spending the day in Gustavia visiting designer shops and enjoying some French cuisine is the ultimate upscale day in St. Bart's.
Browse luxury villa rentals in St. Bart's >>>