Recreation
0
Where to Visit for the Best Caribbean Golfing

For golf enthusiasts selecting a destination with excellent courses makes for the best vacation. The Caribbean is known for its variety of spectacular golf locales paired with warm, tropical weather. If you're looking for the best Caribbean golfing destinations with luxurious accommodations, these 5 islands will not disappoint.
Dominican Republic
The Dominican Republic is perhaps the poster child for Caribbean golfing. The Teeth of the Dog, one of the world's most famous courses is located here in the Casa de Campo resort. Other spectacular courses are found at Cap Cana and Tortuga Bay. Upscale travelers flock here year round to enjoy a luxurious golf getaway.
Click here to browse villa rentals in the Dominican Republic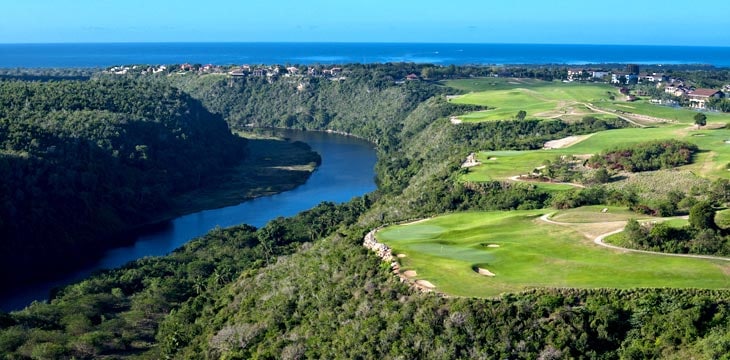 Jamaica
Jamaica offers a long roster of golf courses to choose from. The Half Moon golf resort was recently renovated by renowned golf architect Roger Rulewich. It has been named one of the Caribbean's best courses and offers a pristine setting to play in. The Tryall Club is another popular course in Jamaica which has some of the best accommodations for golfers in Jamaica.
Click here to browse villa rentals in Jamaica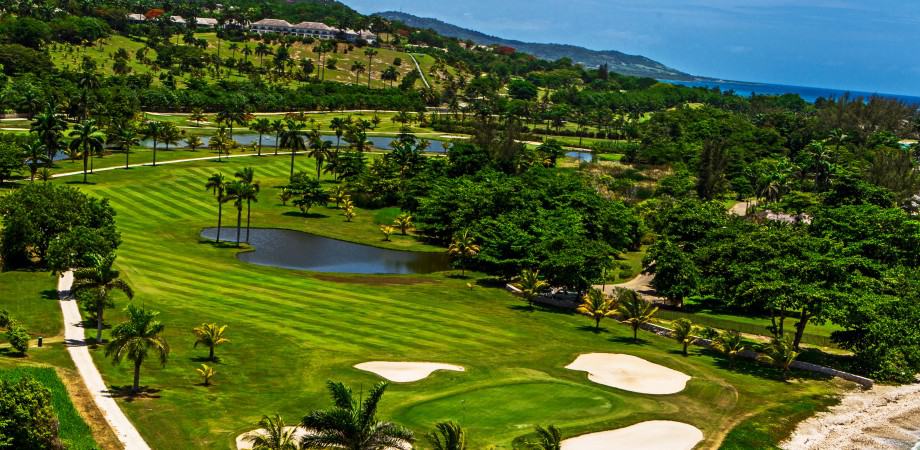 Barbados
Barbados offers world class golfing in one of the most beautiful Caribbean locales. Between Royal Westermoreland and the Sandy Lane Golf Course guests have their choice of some amazing conditions. Each of these fantastic courses are surrounded by luxury accommodations. Villas here are fully staffed so guests will enjoy meals prepared by private chef after a long day of golf.
Click here to browse villa rentals Barbados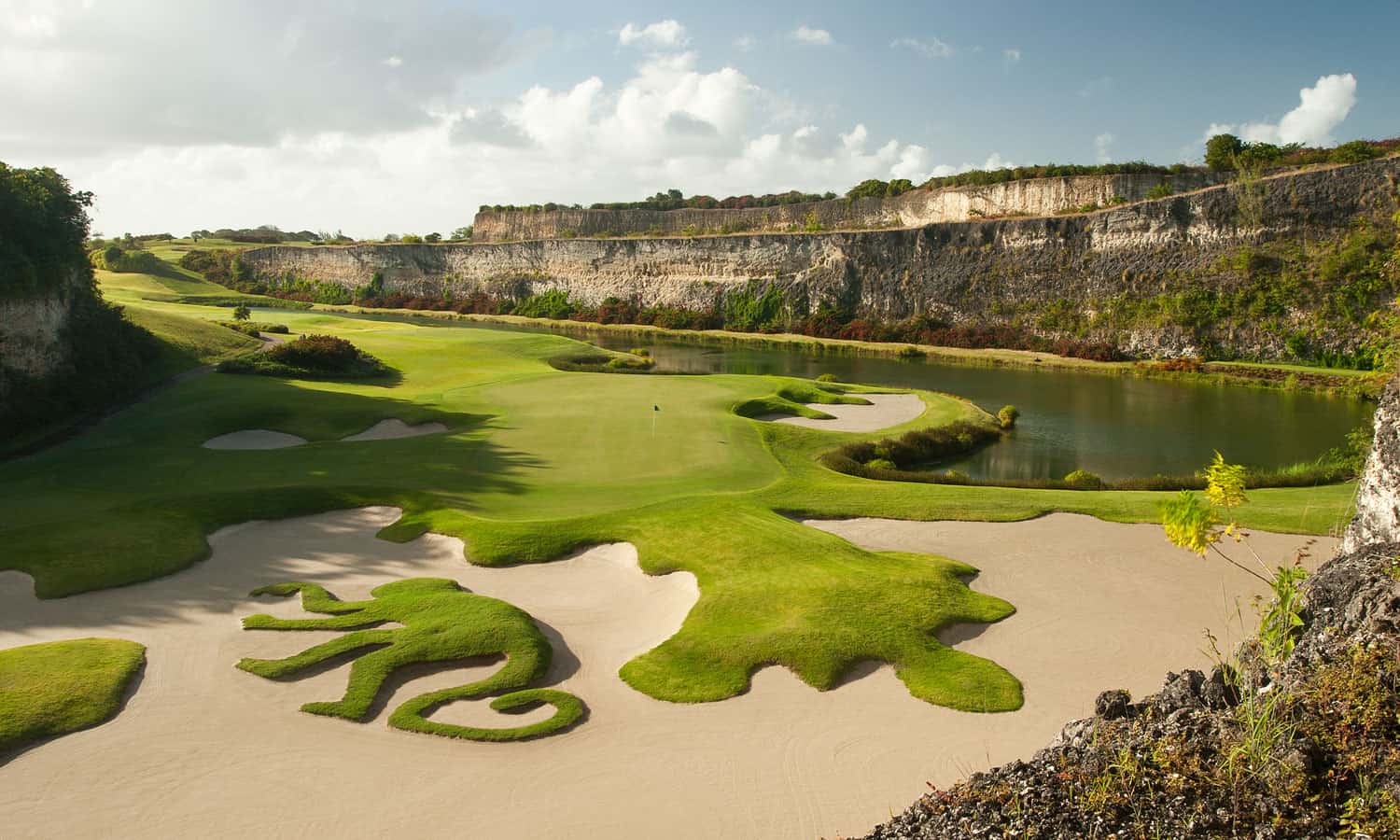 Anguilla
The Temenos Golf Club has been a buzzworthy spot for Caribbean golfing since 2009. The Greg Norman designed course has 18 holes and is surrounded by gorgeous Anguilla scenery. Travellers interested in playing at Temenos can book a special golf package for their stay at Ani Villas Estate – click here to learn more.
Click here to browse villa rentals in Anguilla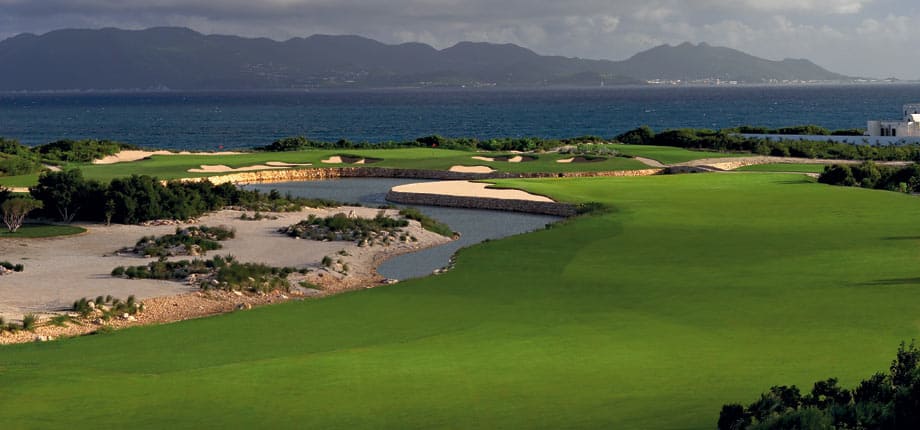 St. Croix
While it might be a lesser known spot for Caribbean golfing, St. Croix has the best golf facilities in the US Virgin Islands. Guests have their choice of the Carambola and the Buccaneer golf courses. Bucaneer is especially known for its challenging 18-hole course and sweeping views of the surrounding ocean.
Click here to browse villa rentals in St. Croix