The private island of Mustique is part of the world's expanding collection of exclusive luxury travel experiences. Private islands have become the gold standard in travel, offering a superior experience to standard resorts.
Mustique is part of St. Vincent and the Grenadines and is one of the most sought after private islands. The island itself is full of breathtaking tropical nature. Several coral reefs, tortoises, herons, and more exotic birds inhabit the area. Crystal clear waters, white sand, and gorgeous scenery create a calm environment perfect for a luxury getaway.
The island is now home to 100 villas that are host to guests from all over the world. Both large estates and cosy homes are available to rent, all of which offer a pristine experience Mustique is now famous for.  Here are some of the most luxurious Mustique villas available to rent now.
Yemanja
Yemanja house sits 300 feet above sea level, offering panoramic views of Mustique. The home is a multi-level, open-air masterpiece that sleeps up to 16 people. A private wrap around infinity pool complete with hammocks and lounge areas is the centerpiece of the home. Entertainment rooms, dining areas, a tennis court, and private children's quarters are all available to enjoy.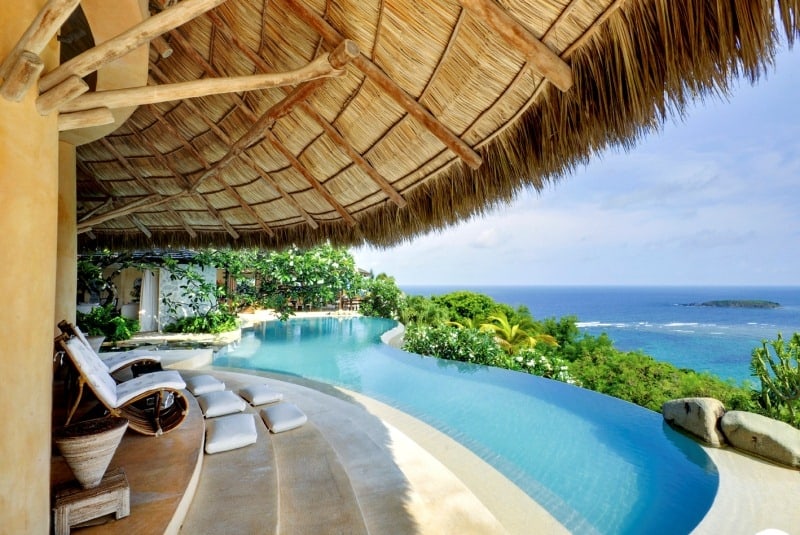 Click here for more information on Villa Yemanja
Gingerbread
Sitting on prime beachfront location looking over Plantain Bay is villa Gingerbread. The house is charmingly decorated with blue, purple, and white exteriors. Wrap around terraces and open-air living spaces create a comfortable, peaceful environment for guests. With the ocean only a few feet away this is a great option for beach bums.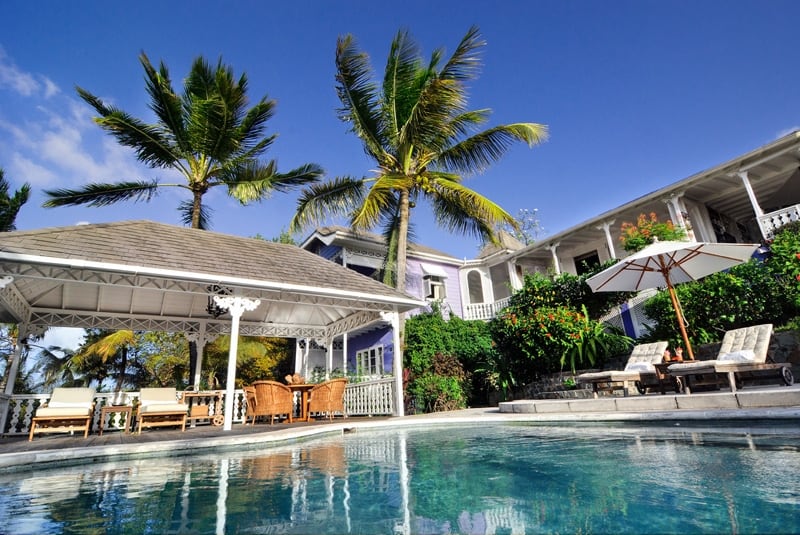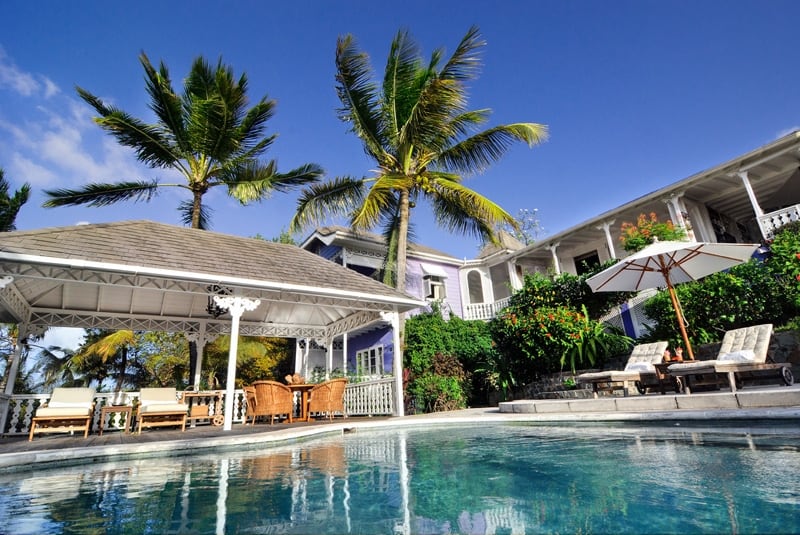 Click here for more information on Villa Gingerbread
Serenissma
Serenissma was inspired by Balinese design and is one of the most enchanting Mustique villas. Views of the ocean and neighboring islands completely surround the villa. An open air living space leads guests out to the dramatic private pool and sun deck which is lined with intricate stonework. The interior of Serenissma is decorated with authentic Balinese furnishing, creating a unique on-island experience.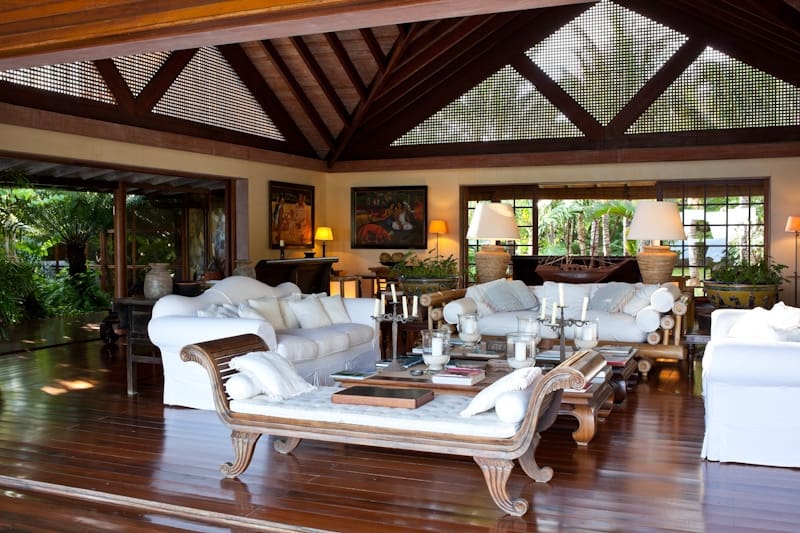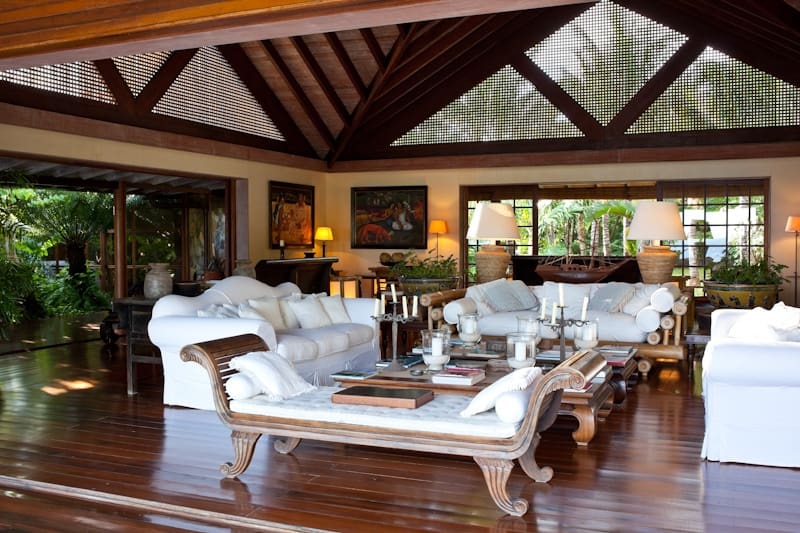 Click here for more information on Villa Serenissma
Mimosa
Famed designer Paolo Piva designed villa Mimosa with sleek, contemporary style in mind. The villa is decorated with his signature symmetrical design, cascading waterfalls, and stairways that lead to the pool and outdoor bar area. Those who favour an earthy color scheme and modern furnishings will adore the Mimosa house.