Is there ever time you need a vacation more than in January? The holiday season has come and gone and you're feeling cold, overworked, and grumpy at all times. While there's not much you can do about the cold, you could beat the beast by taking a couple of weeks off and spend some quality time on the beach in the sunny Caribbean. If you're thinking about taking a mid-winter break, take a look at our  post-holiday destinations in order to find your own little bit of fun in the sun.
St. Barts
While the beaches are always the main attraction, there's a lot of fine dining along with a trendy night life that's always defined this island as a Caribbean playground. St-Barts is all about luxury and a throbbing night life, there's still something about a walk along a quiet beach that sets the stage for minor miracles while it soothes both heart and soul.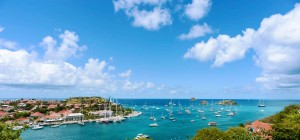 Click here to take a look at all of our villas in St. Bart's
Anguilla:
Already known for its cuisine as well as for its calm and relaxed environment, Anguilla is perfect for both couples who want to spend quality time together or families who wish to spend some time on the island's lush and friendly beaches. As the island is already well-known for its water sports – including sailing and diving – it's an ideal destination for amateur sailors and their friends who want to spend time in – and on the water and the beach.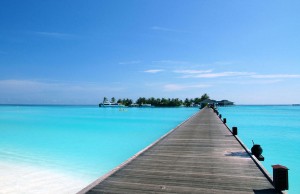 Click here to browse our villas in Anguilla.
British Virgin Islands:
As more than 60 islands make up this Caribbean colony, it has become one of the prime amateur sailing centers on the planet. Its annual Spring regatta is a major event that includes races for every kind of sailing vessel from massive mono-hull racers to the tiny little dinghies that give children their first taste of what life can be like on the water. The British Virgin Islands are the perfect location for travelers who are looking for all of the hiking, fishing and diving that can define a good Caribbean vacation.

Click here to browse our villas in British Virgin Islands.
St-Martin:
St-Martin is one of the best island hopping destinations in the Caribbean. A simple boat ride will take you to the popular islands of Anguilla, Saba or St-Barts as well as other local destinations. As both France and the Netherlands share the island's topography as well as its history, travelers can enjoy the best of both worlds. The livelier Dutch side is filled with numerous night clubs; beach bars and late night casinos while the French side is more serene with a choice of great restaurants and immaculate beaches. While there's much to see and even more to do, don't forget to take a boat to Sandy Island off the coast of Anguilla where you can enjoy both the sand and the sea while waiting for your afternoon cocktail!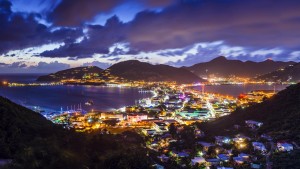 Click here to browse our villas in St-Martin.