Just because your college days are over doesn't mean you can't enjoy Spring break, especially if there's a beach getaway involved. No matter the size of your group we've listed some hotspots you should head to for some much needed R&R.
North Carolina
Plan a perfect southern vacation in a State full of history and charm.  Whether you're interested in times past or just out to make some new memories, North Carolina tempts with engaging tourist attractions and fun things to do.
Beachfront getaways
Over 300 miles of barrier island beaches and two national seashores make a North Carolina a great retreat for all. The Outer Banks evoke images of serene beaches where simple pleasures reign supreme.  The relaxed atmosphere felt throughout this great state is ideal for a trip full of swimming, fishing and soaking up some rays.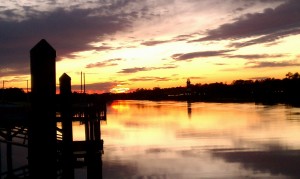 Charleston:
History and architecture buffs will love the grandeur of this charming Southern city. The homes, churches and museums in this town are fascinating and beautiful.
*Travel tip: If you're visiting Charleston, ditch your car! Walk the city's historical boroughs to get your fill of the city. This will also allow you to experience the local shopping, dining and nightlife.
Ceasars Head State Park:
If you're a family or group that enjoys the outdoors than this park is for you! It has amazing hiking trails and stunning panoramic views of the mountain country.  The Overlook allows for breathtaking view of Table Rock- a cool mountain retreat with all the classic summertime amenities –  fishing and swimming, nature trails, playgrounds and much more.
Browse our villas in North Carolina
Hawaii
With four main islands of sun, surf and sand Hawaii is the ultimate summer destination which is why families and groups consistently flock to this state for a much anticipated getaway. While it's the perfect place to relax on the beach with a tropical cocktail in hand, it's also filled with ecological and historical attractions. When planning a trip to this isle, you should definitely take the time to see a few of the attractions below.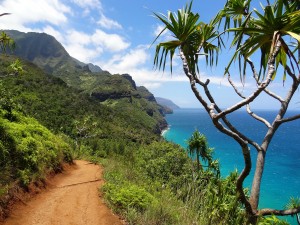 Hanauma Bay Nature Preserve Park
In 1990, Hanauma Bay underwent a major transformation after years of neglect and overuse. After a decade of repairs the area was reopened to the public as a nature reserve. It's now an example of Hawaii's protected natural beauty where visitors can also have an amazing snorkeling experience.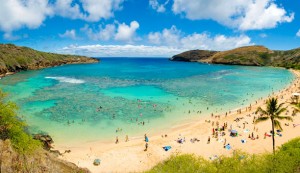 Diamond Head
Diamond Head is one of Hawaii's most famous historical landmarks. It received its namesake in the 1700's when miners mistook calcite crystals for diamonds while digging through the summit. Hiking up Diamond Head is a must-do activity during a vacation in Hawaii. The hike takes up to 2 hours and leads you through dark tunnels, old military bunkers, and other interesting surroundings. Once you're at the top you will enjoy breathtaking views of Honolulu.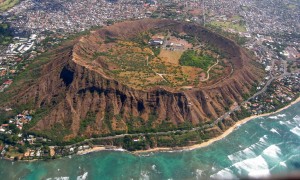 Hawaii Volcanoes National Park
The Hawaii Volcanoes National Park surrounds Kilauea – which is one of the most active volcanoes on earth. The park has over 150 miles of hiking trails, exposing visitors to volcanic craters, rainforests, desserts, a museum, and a walk-in lava tube. This is the most intimate and exciting volcanic tour people can freely explore.
*Travel tip: Dedicate an entire day to visiting the park and bring plenty of food and water.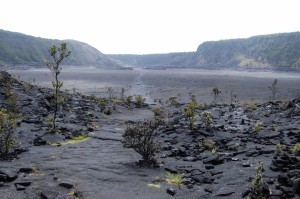 Orlando
While this Florida city is primarily known as the home to the most famous mouse in the world,  Orlando always has something new to discover for everyone.
Walt Disney World
Let's not gloss over the fact that most people go to Orlando to visit the happiest place on earth. And why wouldn't they? The amusement park is chock full of awesome roller coasters, Cirque du Soleil productions, beautiful firework displays and much more. In the end, it may be a tossup as to who will be more enchanted, the kids or the parents!
Harry Potter at Universal Studios
The wizarding world of Harry Potter was opened in 2014 and muggles have never looked back. The infamous world created by JK Rowling will leave you enchanted from the moment you enter through its magical doors. On your way to one of the exciting site attractions make sure to tour Diagon Alley where you'll find Ollivander's shop and the hog's head.
*Travel tip: Our concierge team could help you with booking tickets for all the park attractions or shows that you wish to see.
Outlets:
What's a vacation without some retail therapy and great bargains? If shopping is your cardio then the outlets in Orlando will have you covered.
So while all the college kids dive into the party scene, make sure spring break like an adult! We're thinking beach fun, golf games, luxury spas and happy kids. Sounds good, no?