A family holiday can be equal parts exciting and terrifying as it often invokes a simmering stew full of memories of occasional chaos, white-hot meltdowns and gut busting laughs. But in the end, it's all about those memories you make and cherish forever. But as summer approaches, we thought we'd give you some tips and tricks for you (and let's be honest your sanity) that will allow you to experience a smoother trip with your loved ones.
Research and plan in advance.
Begin to plan your holiday three to six months in advance as your initiative is bound to pay off a serious dividend. When it comes to organizing your holiday travels, booking experts and the internet are always an excellent 'go-to' sources for planning your trip. But be sure to ask yourself and your companions what you want to see or experience on this trip? The answers should give you a sharper focus so that you can plan multiple activities that you know everyone will enjoy doing together.
*Rental Escapes Team Tip: When you book a villa with us, you get access to complimentary services from our Concierge team. They'll help you plan your entire trip and are dedicated to the notion that everything is possible.
Talk to fellow travelers and locals.
If you know people who have been to the place where you plan to visit, ask them about what they liked about their trip and what they would do differently next time. Also, once you've arrived at your destination, make sure to tap the best resource possible – the local population. They know the best restaurants, the parks and all of the cultural gems their city has to offer.
*Rental Escapes Team Tip: When in doubt about what to do ask the internet. Twitter is a great way to get tips about locations. The #TTOT community (Travel Talk On Twitter) is a great source of knowledge… Some of the biggest travel bloggers in the world are at your fingerprints.
Where to Stay.
The Multi Generational holiday is a trend that shows no signs of slowing down as people continue to travel with their extended family. This can include grandparents, cousins, and even pets which means you might want to look into to alternative accommodations rather than stay at a hotel or resort.  A vacation rental is an ideal method by which you can enjoy the privacy you seek to spend time with your family.
*Rental Escapes Team Tip: Rentals work really well for families with infants and toddlers, as there is always a quiet space for naps and you can lay by the private pool in peace.
Here are some great villas for a family or group:
Turcs and Caicos: 11 Bedrooms, sleeps 22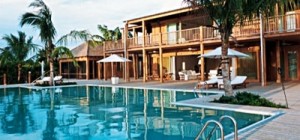 Ty Molineaux in Antigua: 8 Bedrooms, Sleeps 16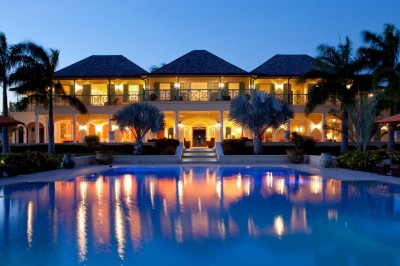 Click here browse all our villas.
Travel Apps:
Making travel lists can be exhausting, especially if you're doing them for multiple people. Thankfully, the tech world has produced multiple ingenious 'Apps' that will do a lot to help you navigate the planning process. From packing to adequate sun protection, travel apps have transformed the way we travel. Download the Apps in this list prior to your holiday as they have all earned their place on our best Travel Apps list because they have all contributed to a safe, efficient and enjoyable travel experience.
*Rental Escapes Team Tip: Not all trips are about unplugging. Having specific apps on your phone will save you time and money. So don't be afraid to download and bring your smartphone on holiday.
Are you covered? Travel insurance is not just for hurricanes! If you're traveling abroad, your health is always a priority and accident insurance may not always cover you. We highly recommend to all our clients to get travel insurance in order to deal with cancellations or other unforeseen issues.
So remember take the road less stressful and remember a family that travels together stays together.