A vacation with the whole family is great but can become complicated when searching for accommodations. Splitting up in multiple hotel rooms isn't ideal, and they don't come with the perks of a private vacation rental. Villa rentals not only provide more than enough room for the whole family, but can also come equipped with helpful items and services like nannies, chefs, cribs, and kid friendly activities! If you're planning a big family vacation, check out these family friendly luxury villas!
The Jessamine villa is a perfect place to get in some quality family time on vacation. Located at the end of a cul-de-sac in a quiet Barbados neighborhood, you'll have nothing but privacy during your trip. The villa sleeps up to 8 people in four bedrooms and has four separate bathrooms. While you'll enjoy a secluded environment within the villa, it's only a 4 minute walk to the incredible Gibbs Bay beach. With a private pool included in the property you're definitely in store for the family vacation of a lifetime!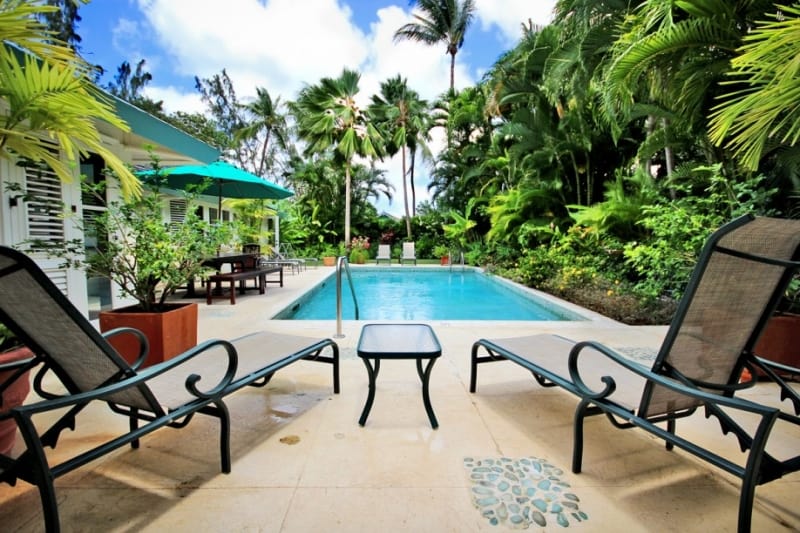 Show me more about this villa! 
Au Coeur de la Famille – Belgium 
If you're looking to plan a European vacation, then visiting Belgium is a great place to bring the family. Au Coeur de la Famille is located in the sea-side Knokke-Heist resort. The resort offers the cosiest atmosphere you could find in a vacation rental, and oozes charm everywhere you turn! This is a great option for families as the surrounding area offers everything from beach access, to fancy restaurants, to shops and boutiques. Spend the days exploring the West Flanders area and the evenings relaxing with your family in this incredibly comfortable holiday home.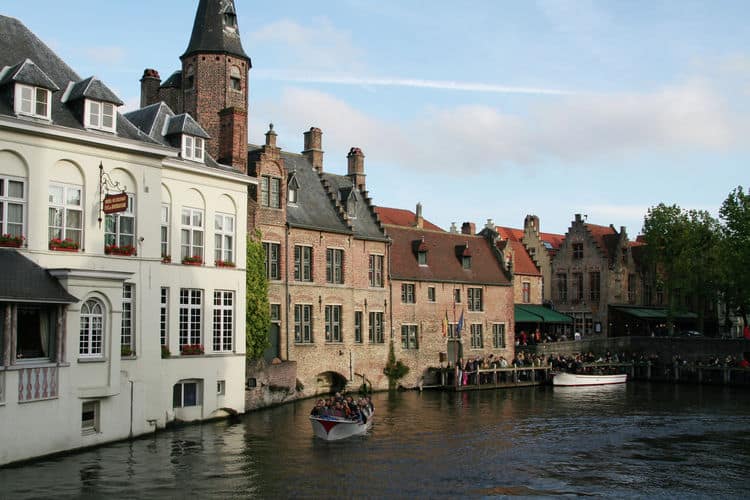 Show me more about this villa! 
Villa Costa Norte – Dominican Republic 
Located along the gorgeous ocean front of northern Dominican Republic, Villa Costa Norte is the perfect vacation rental for families in this area. The 6 bedroom villa sleeps up to 12 people and even includes a kid-friendly room with bunk beds. The surrounding landscape and gorgeous view of the ocean can be enjoyed from each bedroom. Golf lovers in the family will love this villa as it's located near the Playa Grande golf course. Allow yourself to relax and let the highly trained villa staff take care of everything from housekeeping to meal preparation!
Show me more about this villa! 
This gorgeous Miami Beach mansion has the perfect balance of luxurious contemporary design and family friendly atmosphere. The 5 bedroom property is located on the beautiful east end of Venetian Island right near the ocean. A large, open concept living room connects to the deck and gorgeous private pool. The gourmet kitchen is fully equipped with stainless steel appliances and can be stocked with your favourite groceries upon request with your Villa Specialist. Check out the local restaurants when you feel like going out or have a private chef come do the cooking for you at home. Come enjoy modern style and luxury amenities in this perfect mansion!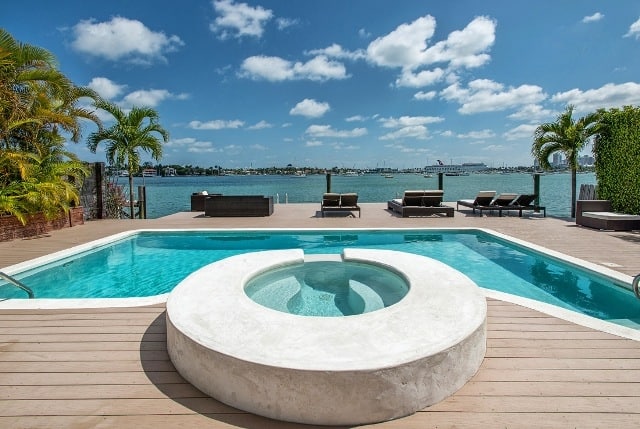 Show me more about this villa!