Africa is truly a timeless travel destination. The untouched beauty, rare wildlife, and variety of stunning landscapes make for an unforgettably unique vacation. Luxury safaris are the best way to experience Africa with the usual comforts of a luxurious getaway. Our 10 day, 11 night luxury safari package gives guests the chance to travel from Botswana to Zambia and stay in 4 of Africa's most luxurious safari camps.
Day 1-4: Jao Camp, Botswana
Jao Camp is located on a remote island in the heart of the Okavango Delta. The camp has nine luxurious tents, each individually handcrafted. With habitats that vary from waterways and lagoons to dry Kalahari grasslands, Jao offers both land and water experiences, depending on annual inundation levels. Mokoro, boating, seasonal fishing, and day and night game drives are usually on offer all year round in one of the most picturesque concessions in the Delta.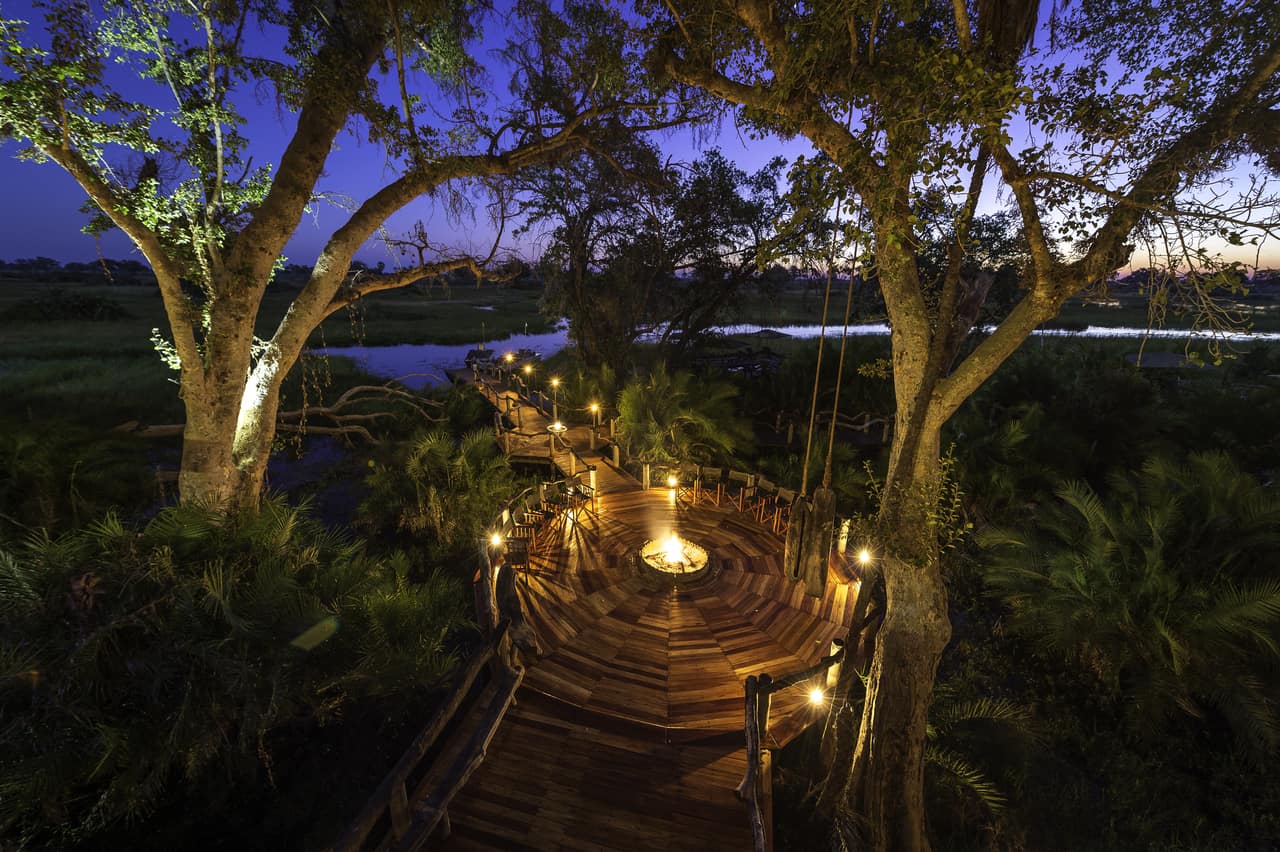 Day 4-7: Vumbara Plains, Botswana
Vumbura Plains is a luxury camp situated in the northern Okavango Delta, comprising two separate satellite camps, each with its own raised dining, lounge and bar area tucked beneath a canopy of shady, indigenous trees and with a vista across the floodplains. The camp offers both land and water activities, principally game viewing in varied habitats on open vehicles, mekoro and boats, providing an excellent all-round experience.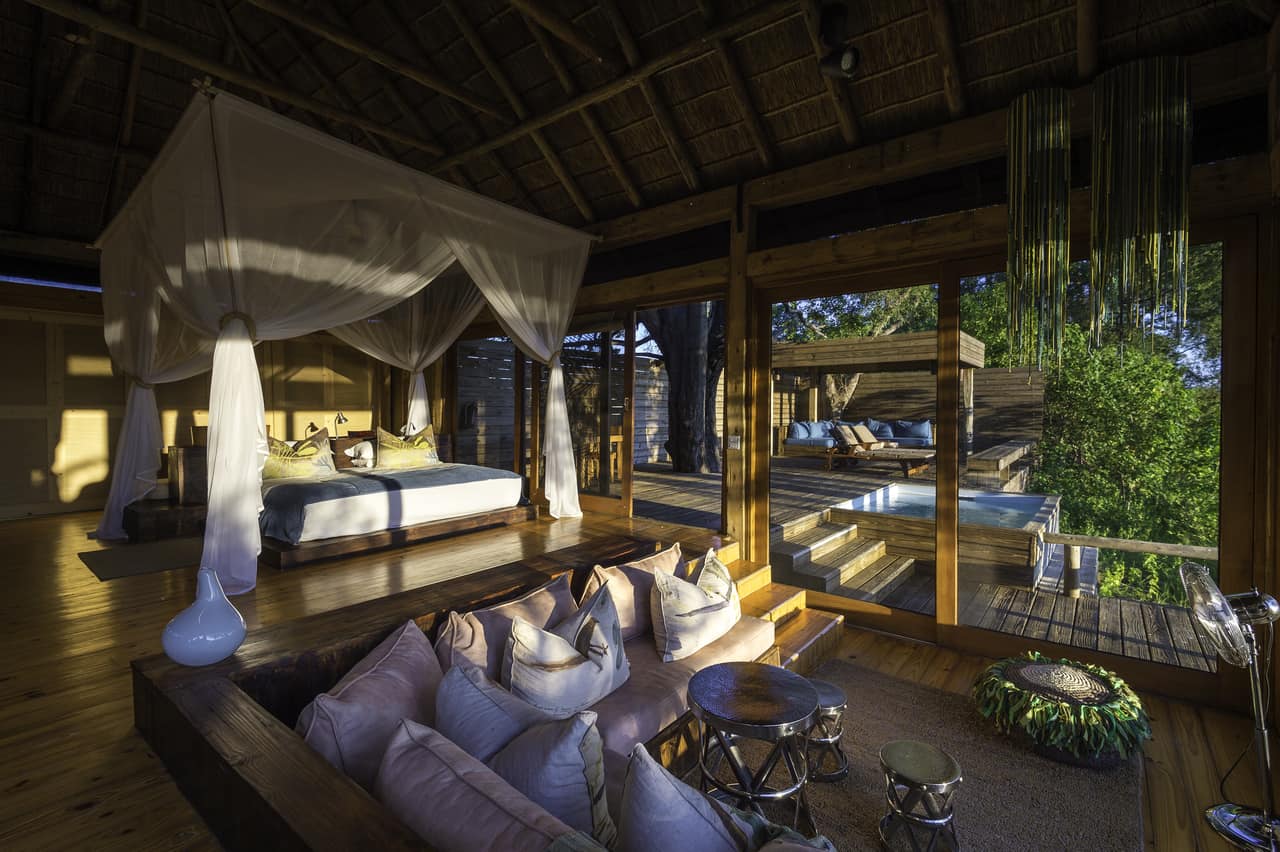 Day 7-9: Kings Pool Camp, Linyanti
Named for Scandinavian royalty, this luxurious and stylish camp overlooks the oxbow-shaped Kings Pool Lagoon and Linyanti River system. Activities include day and night game drives, and elegant boat cruises along the Linyanti River on Kings Pool's colonial-style barge, the Queen Sylvia. In the dry season, two hides allow guests to spend their siesta watching game come down to drink. One is on the edge of the camp, while the other is underground, with the water at eye-level – seeing elephant feet and trunks almost within touching distance while safely inside is an experience that transcends that of an ordinary safari.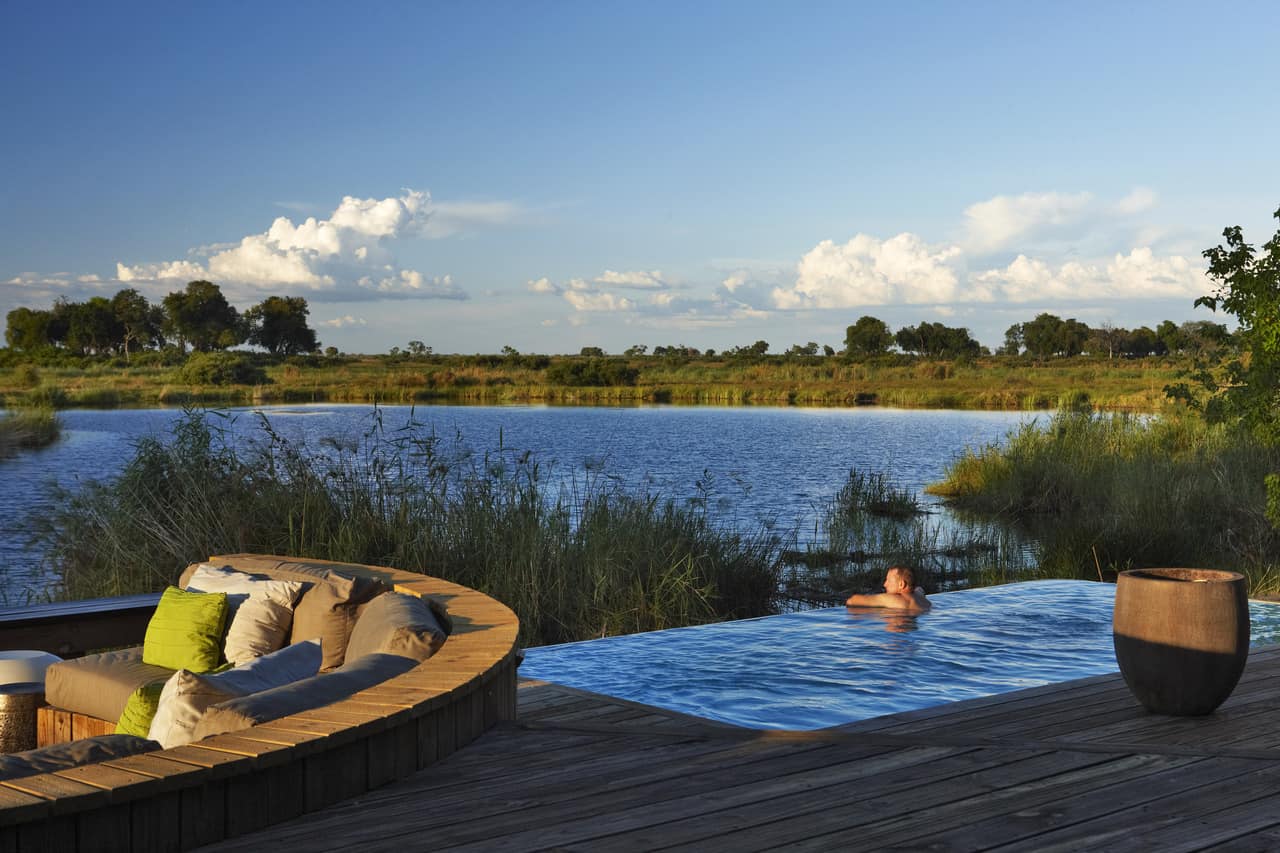 Day 9-11: Toka Leya Camp, Zambia
Overlooking the Zambezi River and some of its islands is Toka Leya Camp, comprising 12 raised, spacious en-suite safari-style tents. Activities include a tour of the Victoria Falls on the Zambian side, game drives within Mosi-oa-Tunya National Park, river cruises, back-of-house tours, fishing and guided nature walks. Tours of Livingstone town,museum and visits to Mkuni Market and a nearby village add cultural diversity.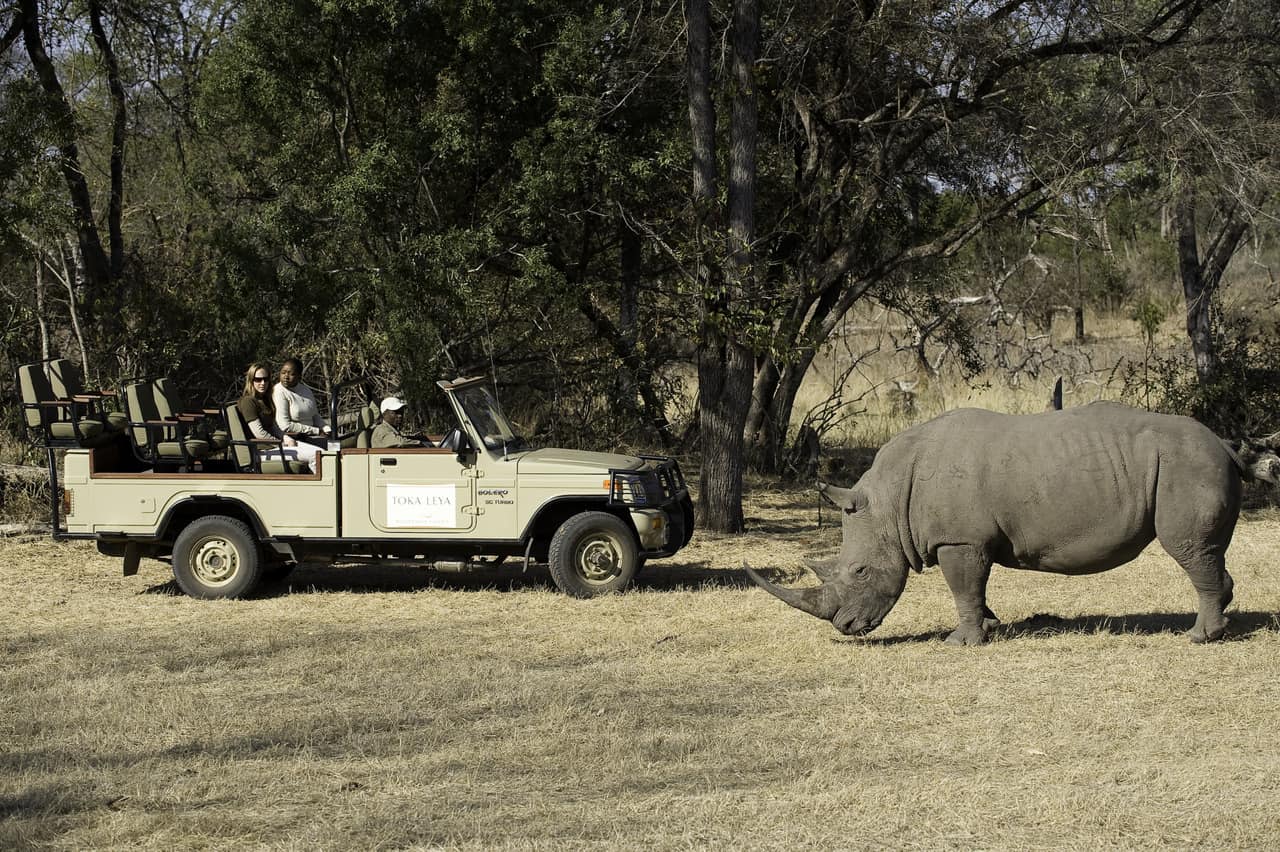 Click here to learn more about the Luxury Safari Package from Rental Escapes