La Reserva Gated Community in Guanacaste combines the biodiversity of Costa Rica with luxurious elements to create the perfect setting for a private getaway. Villa Feliz is one of the exceptional homes located in La Reserva and a great option for fans of contemporary design.
Villa Feliz literally translates to Happy House, which was the inspiration for the homes development. The villa was designed with contemporary and organic designs, creating a stylish environment that feels warm and homey.
The exterior backdrop surrounding Villa Feliz is breathtaking. Panoramic mountains, rainforest, and views of the ocean set the tone for relaxation. The outdoor amenities include a private infinity edge pool, barbecue, pool bar, sun deck, and multiple sittings areas with comfortable furniture. Guests can spend their days outside with a gorgeous sunset every evening.
Outdoor beauty is invited indoors with floor-to-ceiling glass windows and doors, exterior walkways, and second floor balconies. Each of the four bedrooms is adorned with luxurious linens and tasteful décor. The gourmet kitchen can be fully stocked to each guest's personal tastes.
Being pampered is an important component of any luxury getaway. Villa Feliz has in-home spa and wellness treatments, along with housekeeping and personal laundry services available.
Villa Feliz is the ideal place to be immersed in both nature and luxury. Families will love the private pool, outdoor grilling, and ability to just sit back and enjoy their vacation. Click here to see more photos of Villa Feliz and find the easy Rental Escapes online inquiry form.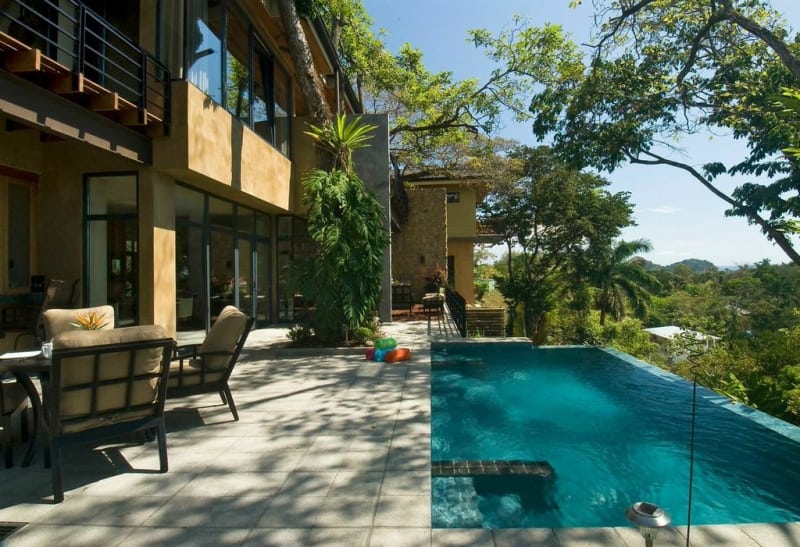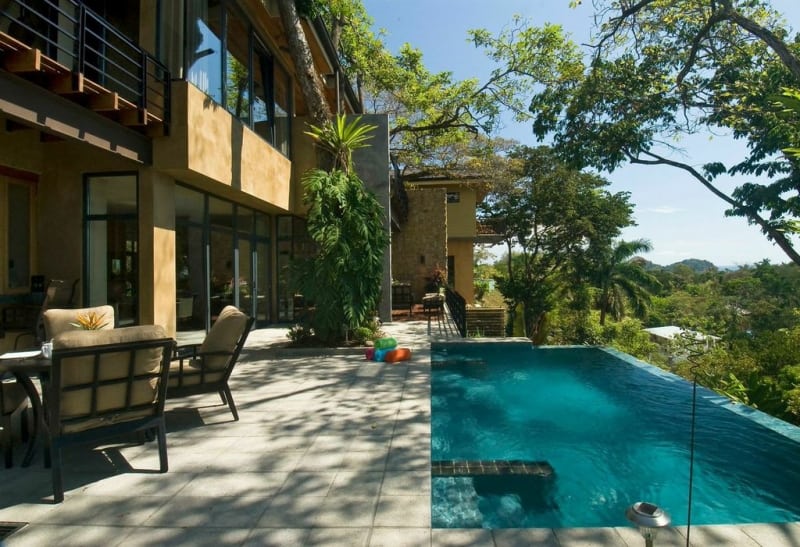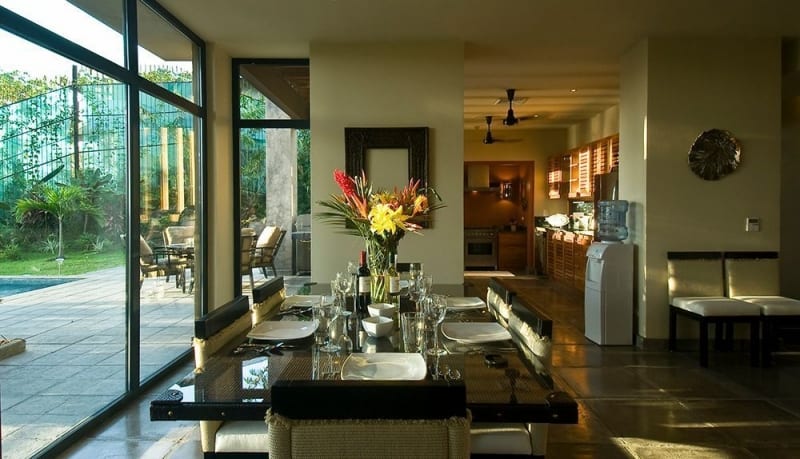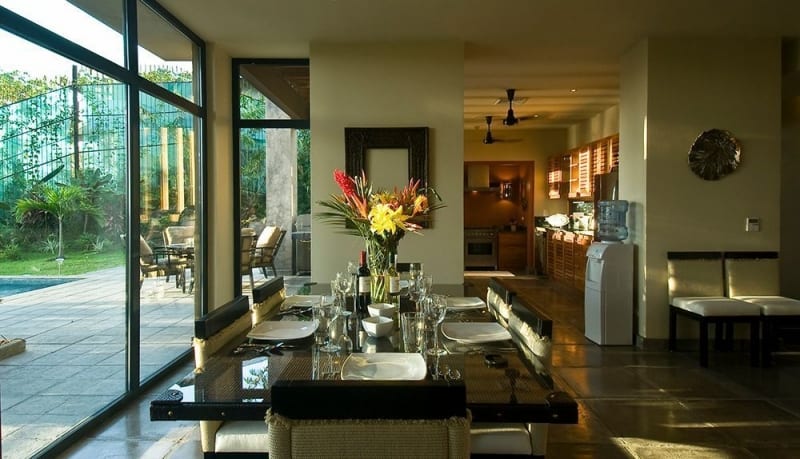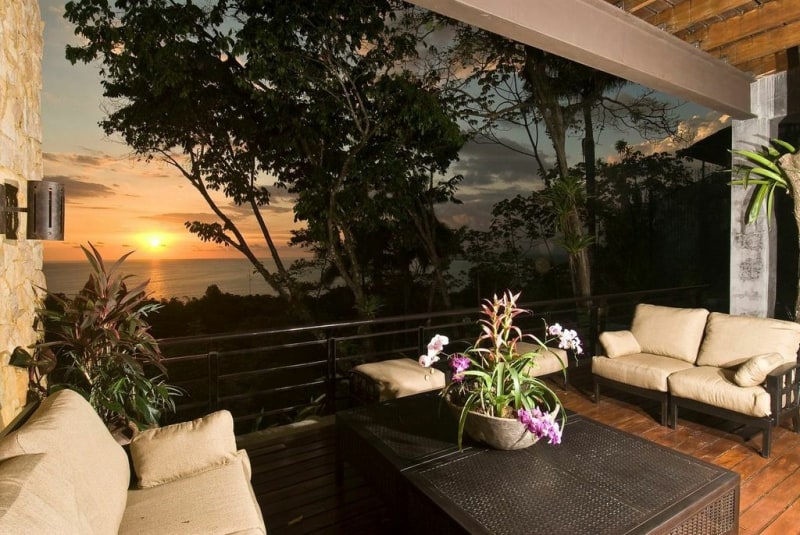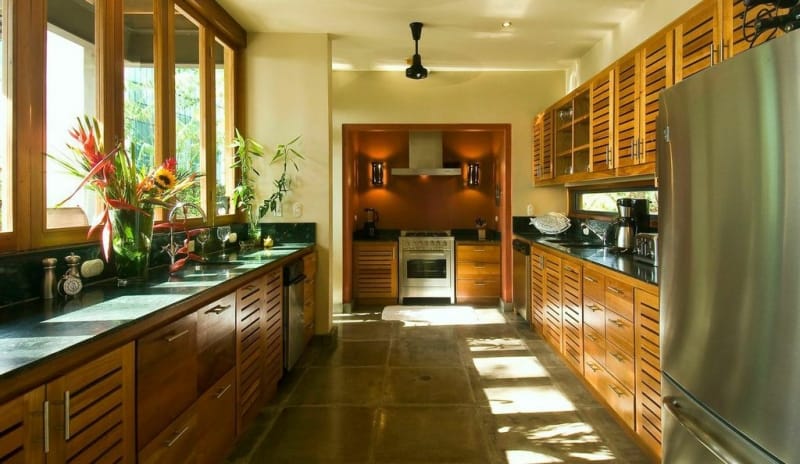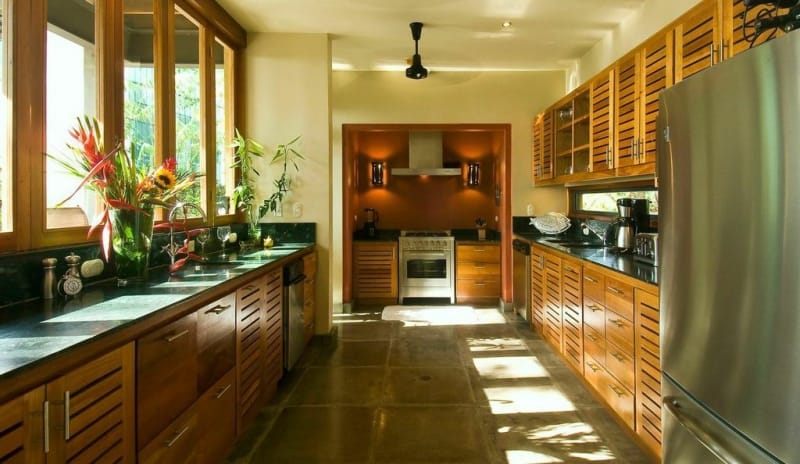 Click here to see our entire collection of luxury villas in Costa Rica.