Barbados is a top luxury destination with a special historic presence. Many of the private villas on island have been restored to offer classic design combined with modern luxuries. Crystal Springs is the latest Barbados villa to re-emerge with a brand new look that pays homage to the past.
The villa was originally built in the 1940's and received meticulous makeover in the 1960's by famous theatre designer Oliver Messel. Messel redesigned many villas in Barbados and established his signature style with grand archways, stylized outdoor living areas, and elegant finishes. This villa is considered a true Messel masterpiece and was given a second revitalization when it was purchased in 2013.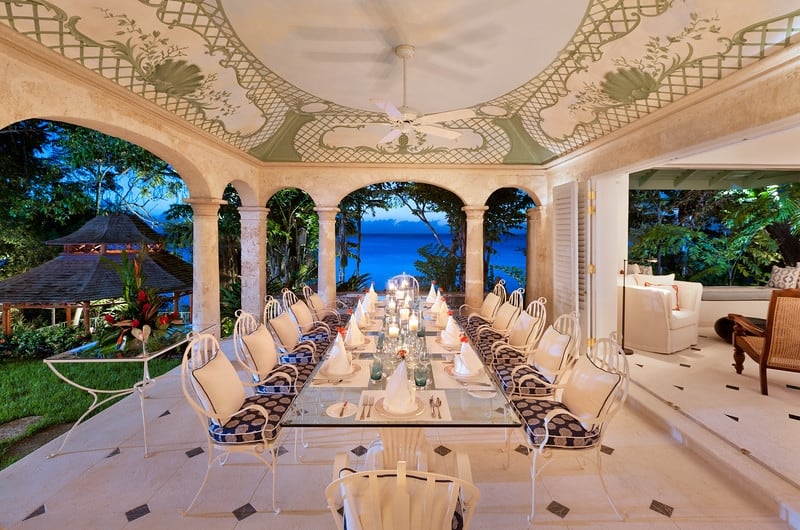 Crystal Springs has been restored with brand new furnishings and amenities while still featuring Messel's original touches. The villa sits on a 1.7 acre property overlooking the Caribbean sea on a cliffs edge. A natural gully runs through the property, which pairs perfectly with the surrounding tropical flora. The private infinity pool looks out to the sea and is the best place to relax with a cocktail in hand.
The villa itself covers 12,000 square feet of living space in six exquisite buildings. Each building is connected to one another with coral stone terraces and pathways. There are ten bedrooms all with en suite bathrooms. Each bathroom is a masterpiece in itself with open air rain showers, free standing tubs, and imported Italian tile. A private gym and home theatre are also available to enjoy.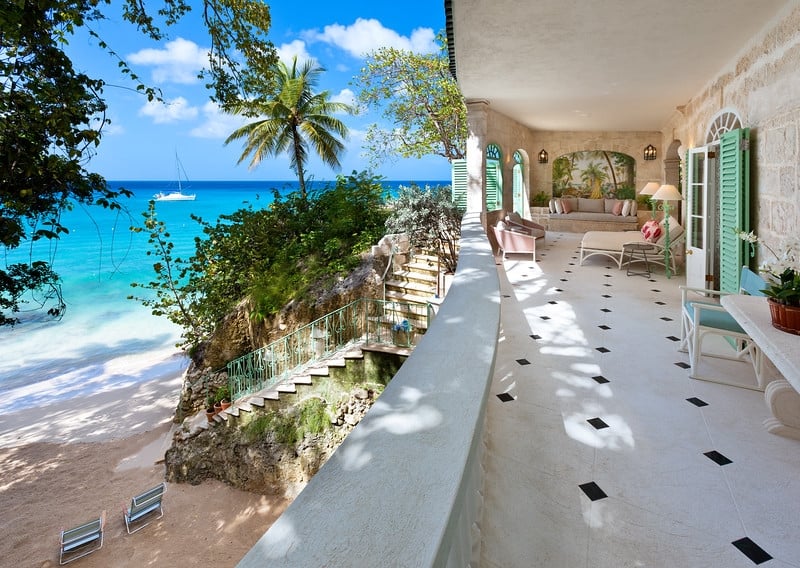 A flight of stairs from the main house leads down to the beach, where the ocean reaches the bottom steps during high tides. Here guests can enjoy a variety of watersports or head out on the 18 foot speed boat belonging to Crystal Springs.
The onsite staff includes butlers, housekeepers, chefs, and a boat master. They'll ensure all guests will have a seamless stay that exceeds their expectations.
Crystal Springs is truly a masterpiece that perfectly utilizes the classic style of Barbados. This is an ideal rental for families or big groups looking for the vacation of a lifetime.
Interested in renting Crystal Springs? Click here to inquire and work with an expert Reservations Manager from Rental Escapes.