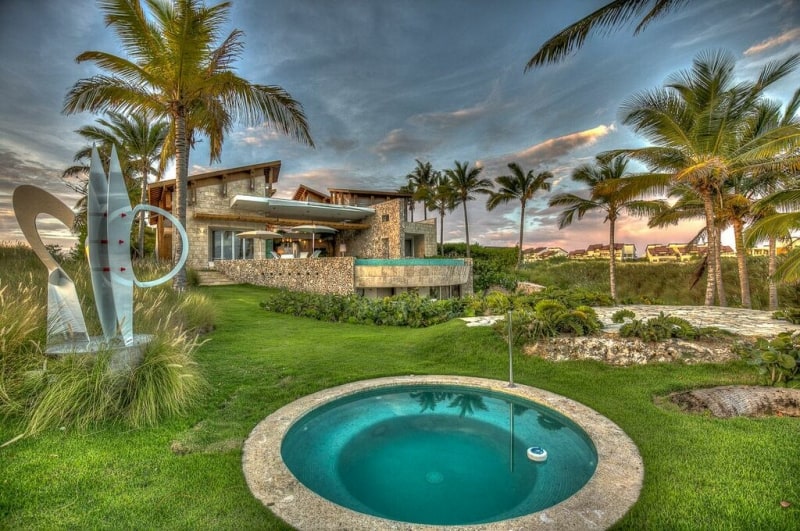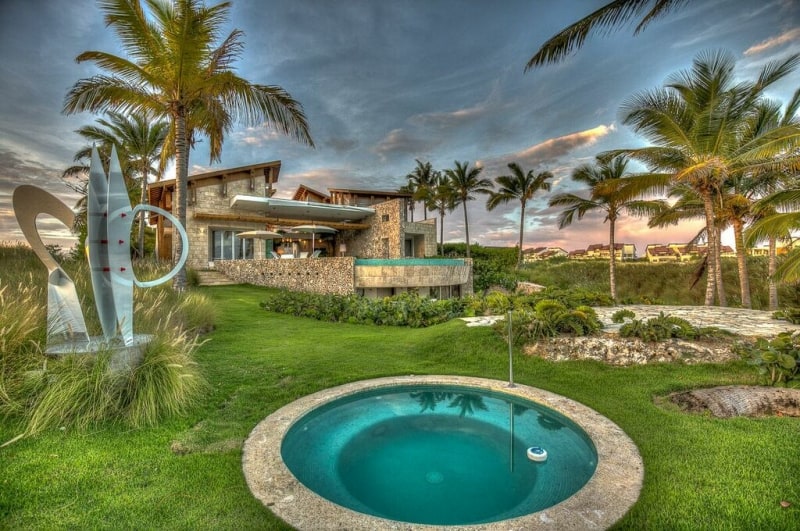 Anyone looking for a luxury travel experience in the Dominican Republic should stay in Cap Cana. This exclusive, private community features the most luxurious accommodations and privacy available in the DR. Villa Oceania is a popular Cap Cana private rental offering a lavish getaway experience.
This gorgeous 5 bedroom villa was designed by a renowned architect from Venezuela. The inspiration of modern luxury and Caribbean flair can be seen immediately upon arrival. Intricate stone work decorates the exterior of the home which is surrounded by well-manicured grounds, palm trees, and outdoor sculptures.
Villa Oceania's lawn leads you to a large sun deck complete with a sleek infinity edge pool. The deck offers multiple areas for relaxing and dining outside on comfortable furniture. Breathtaking views surround the villa, making this a perfect place to enjoy a Dominican Republic sunset.
A sandy area leads you to an ocean dock just steps from the villa. From here guests can take a dip in the ocean or use the two kayaks to explore Cap Cana.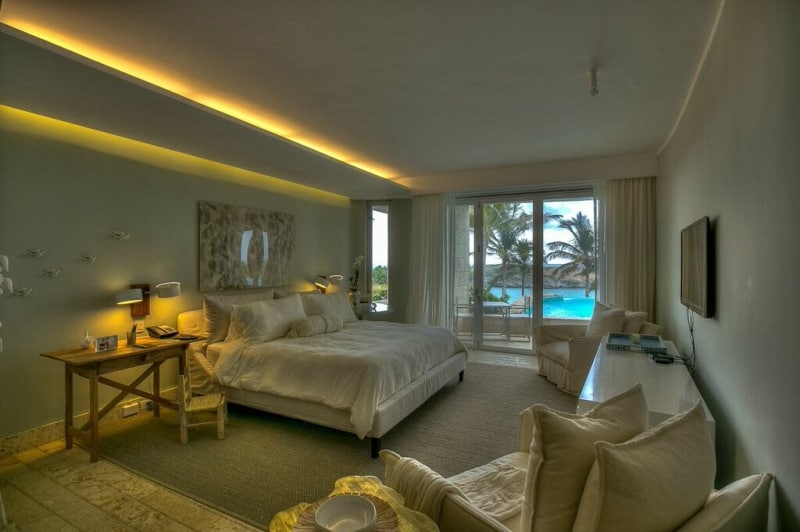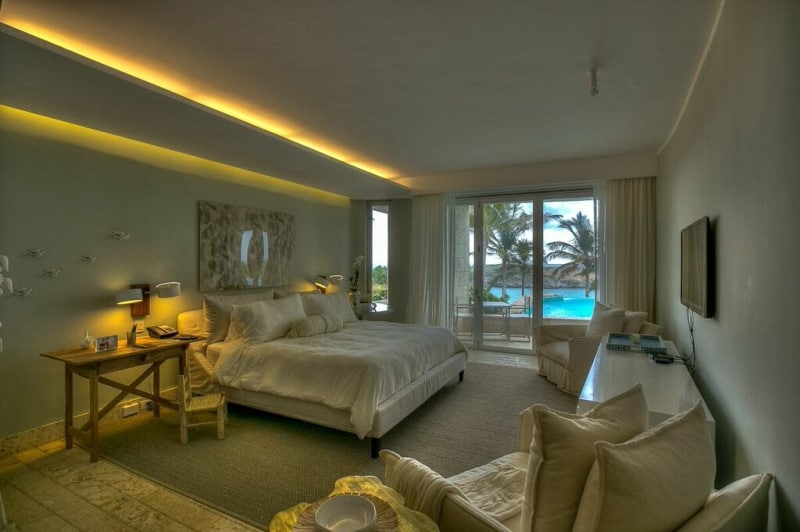 The interior of Villa Oceania is a modern, luxurious masterpiece. Wide open living spaces, a gourmet kitchen, grand dining room, and fully equipped gym are all available to enjoy. Each of the five bedrooms have their own bathroom and living areas.
A stay at Villa Oceania is made perfect by a full staff. The gourmet chef is included to prepare delicious meals while a maid and butler are onsite to ensure all guest needs are met.
Whether it's for a laid-back getaway or exploring the beautiful Dominican Republic, Villa Oceania is a perfect rental offering 5-star luxury. To learn more about booking Villa Oceania for your next getaway, click here.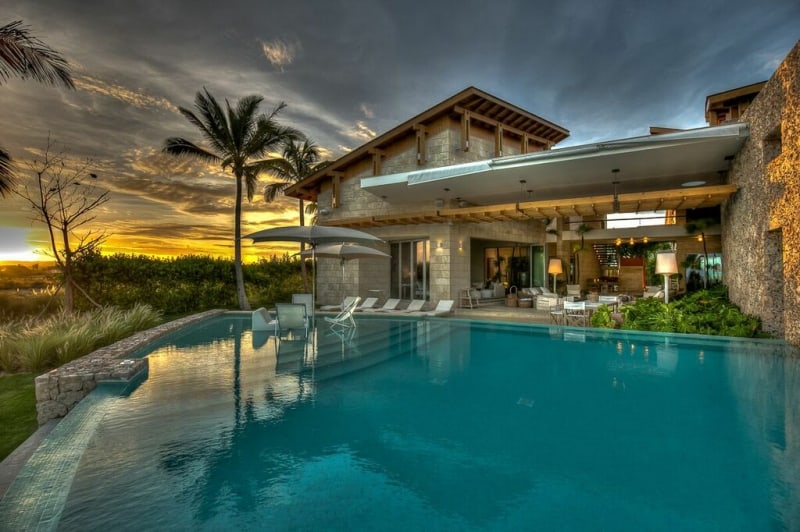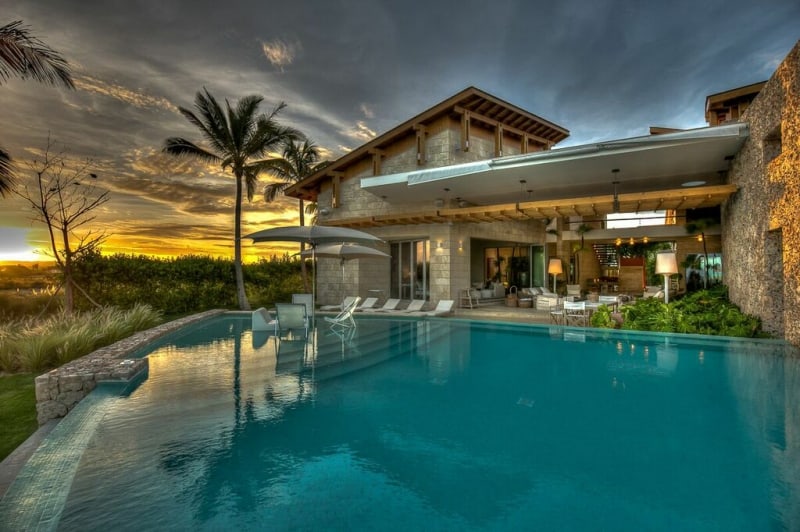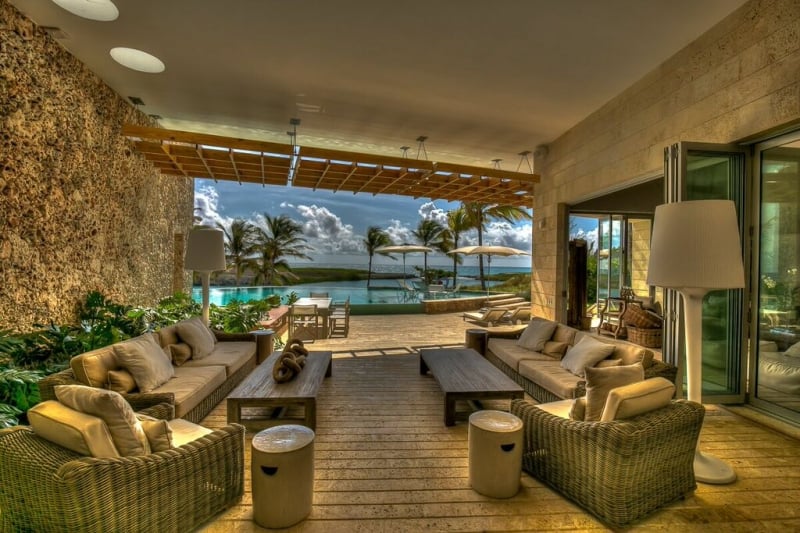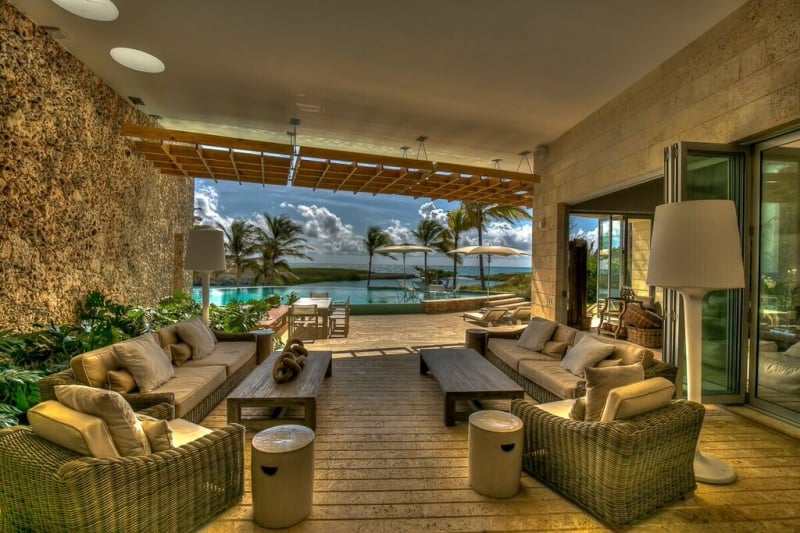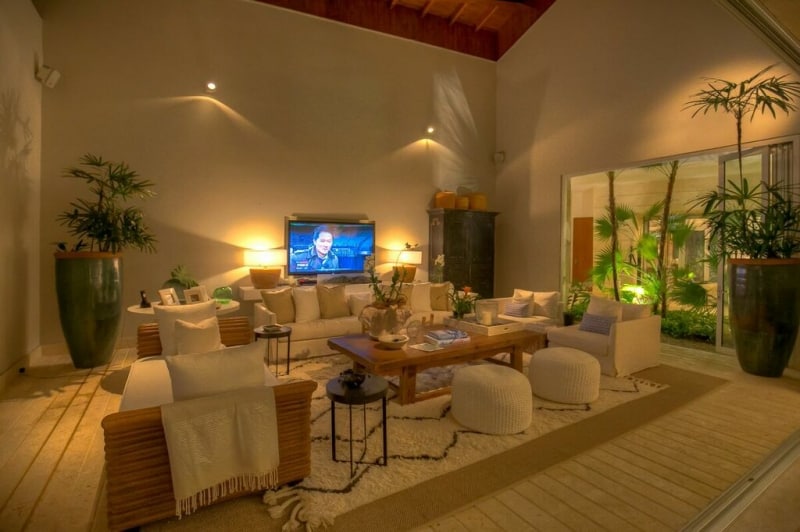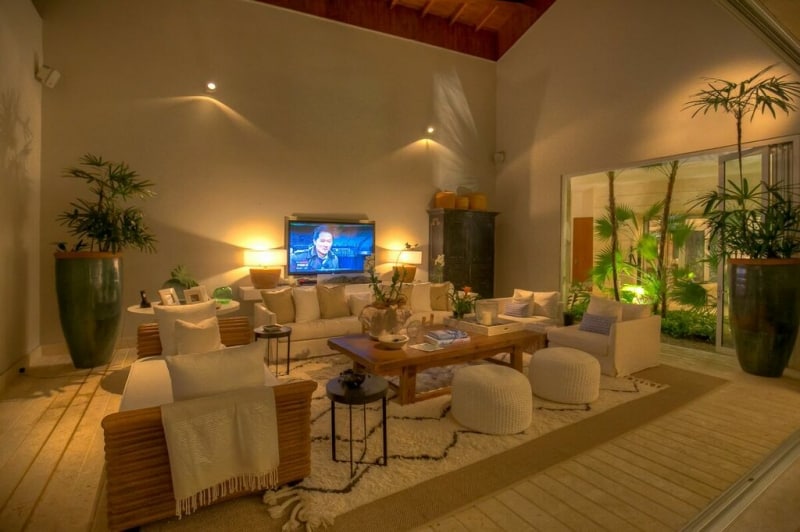 Click here to browse more private villas in the Dominican Republic