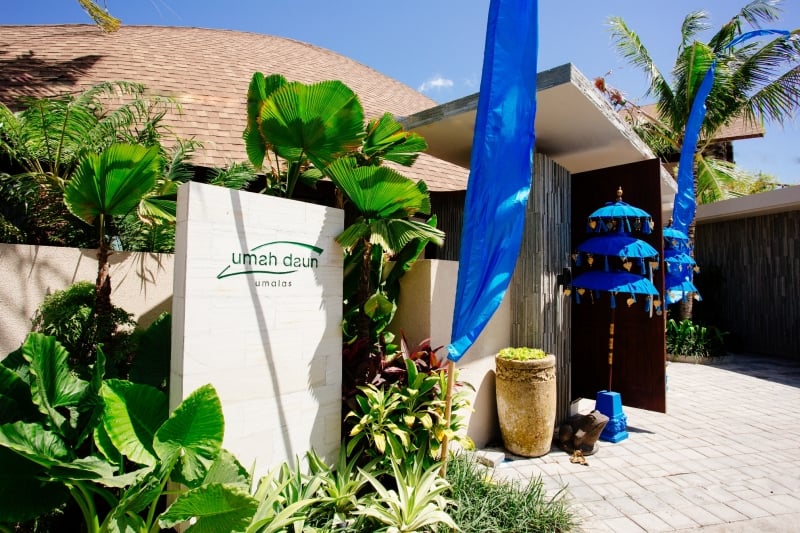 The luxury villas in Bali are all about tranquility, relaxation, and exceptional design. Umah Daun is no exception, rivaling with other incredible homes as one of the most luxurious options around. This sweeping 5 bedroom villa sleeps up to 10 people, offering the perfect space for a getaway with family or friends.
Umah Daun is located in Bali's scenic Canggu district. The home was designed by renowned Balinese architect, Jeghier. A main focus of the design was building oversized spaces to create an ultra-comfortable space for relaxing. The interior maximizes natural light and offers extraordinary views of surrounding rice fields.
Spending time outdoors will never get old at Umah Daun. Two spectacular pools are featured at the back of the home. A pool deck with sun loungers, outdoor dining areas, and ample lawn space create the ultimate backyard for family fun.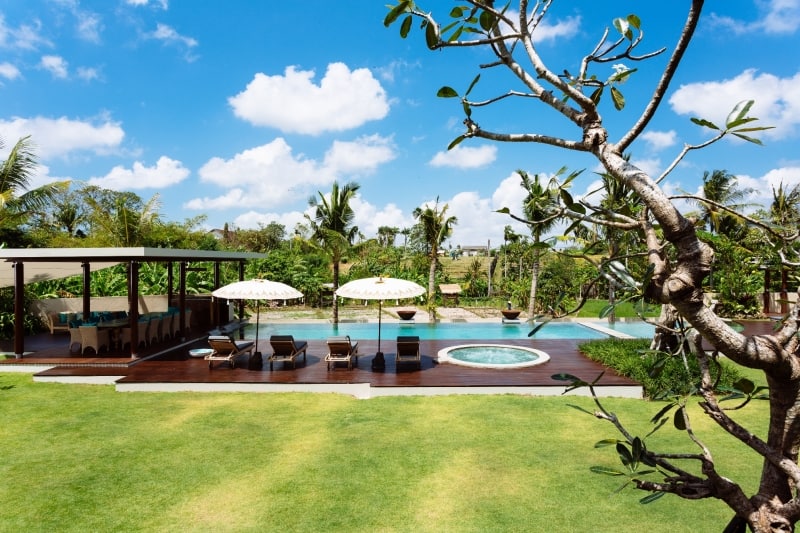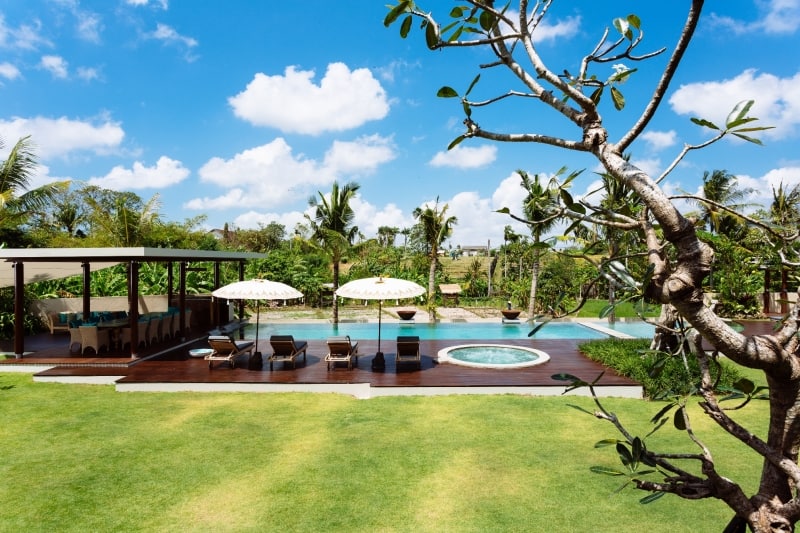 All five of the large bedroom pavilions have a beautiful leaf thatched roof and luxurious décor. The rooms are interconnected and all feature their own en-suite bathroom.
Guests staying at Umah Daun will be entertained during their entire stay without having to leave the villa. Included in the facilities is a games room, media room with 60 inch television, and a library. Kids will have an amazing time enjoying the tree house, wading pool, and their own playroom with television and video games.
Being pampered is of the upmost importance at this luxurious villa. A staff of 9 make sure all guests' needs are met, including an accomplished chef serving up delicious meals every day.
Whether you're planning a family getaway with the kids or a romantic retreat with your loved one, Umah Daun is a luxurious haven that feels just like home.
Click here to learn more about Umah Dain or here to browse more villas in Bali.