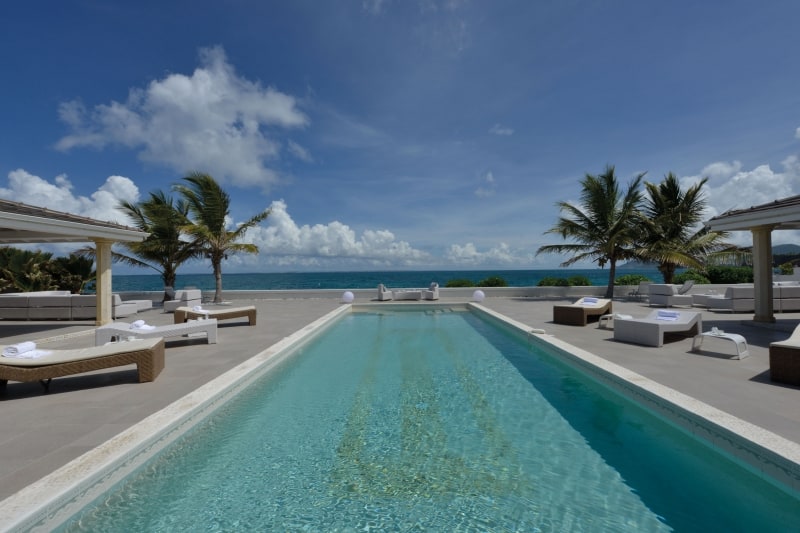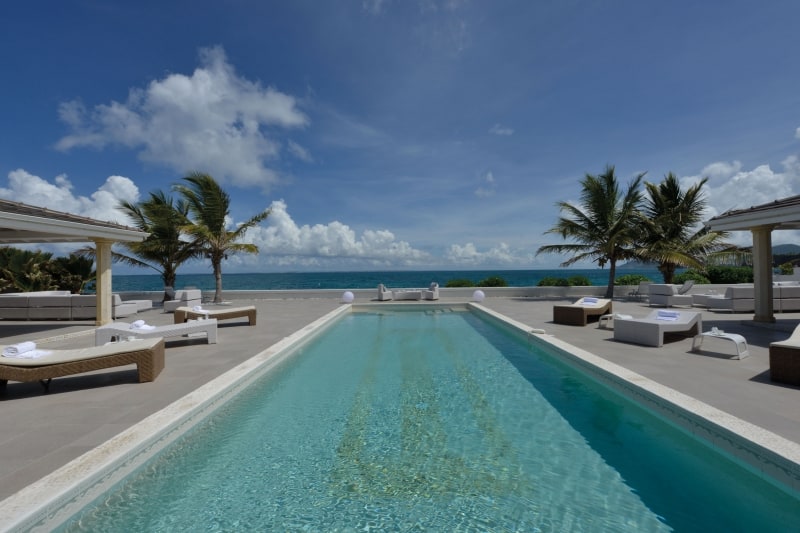 The La Perla Collection represents 3 of St. Martin's most luxurious private villas. La Perla Palais is one of the 3 villas available for rent, sitting on a stretch of the gorgeous Baie Rouge beach. With beachfront location, stylish design, and ultra-luxurious amenities this is a wonderful retreat for any discerning guest.
Exquisite interior design was the main focus for La Perla Palais. Three luxurious bedroom suites equipped with Lulu by YSL design are the principal features of the property. The rooms are predominantly white with splashes of color, beautiful artwork and stylish furnishings.
Stunning design carries out the rest of the villa interior. A massive living area is available to enjoy, along with a media room and private fitness centre. Even the bathrooms exclude pure luxury, with colorful tilework and deluxe showers and bathtubs.
La Perla Palais is perfect for guests looking to really relax on vacation. A private spa complete with sauna, Jacuzzi and massage table are available for daily use. Any spa services requested by the guest will be catered right to the villa.
The outdoor area of the home continues to wow with an expansive lawn full of amenities. Tropical gardens create an atmosphere where guests can enjoy themselves in privacy. A large terrace extends from the main living area and leads you to the chlorine-free private pool. The exclusive beach area is just steps from the pool and outfitted with comfortable sun loungers. Sun bathing and enjoying the incredible Caribbean weather has never been more luxurious.
With a combination of excellent indoor-outdoor amenities and superb design La Perla Palais will impress even the most frequent luxury travelers.
Click here to learn more about La Perla Palais from Rental Escapes