Based upon its sandy beaches, the color of its waters and the sheer beauty of its coral reef, it's no secret that the Maldives are considered to be a 'bucket list' destination for so many people. Located in the southwestern reaches of the Indian Ocean, these islands have quickly become one of the globe's favorite destinations for people who, in Thomas Hardy's words, want to get 'Far from the Madding Crowd' in order to relax amid the south sea islands and their romantic setting.
Romance is big business in these islands. As thousands of couples continue to make their way to the Maldives for that big romantic holiday, it's easy to consider why they might be willing to spend some time at Cocoa Island.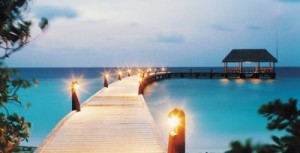 Built and located directly over the beautiful coral reef, the style and design of the 33 one- bedroom units reflect the warm and relaxed atmosphere that continues to define these islands as one of the planet's leading holiday destinations. Inspired by the dhoni – the curved wooden vessels that are used by the district's local fishermen – the units are located directly over the lagoon in order to provide its occupants with a direct access to the island's crystal-clear waters.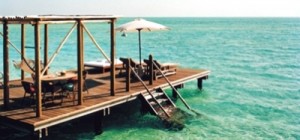 From its personalized service and sophisticated cuisine to its distinctive design, authentic culture and calming spa, our Maldives luxury resort works hard to tailor the experience to your needs. Rental Escapes Concierge team can orchestrate customized cruises to neighboring islands and beaches; plan private dinners at secluded locations; arrange yoga, diving or snorkeling; and create adventures for couples who want to relax and take part in assorted activities in and around the islands..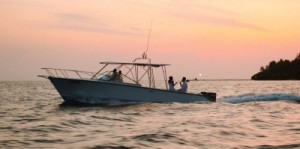 If you're looking for that special vacation, consider both The Maldives and Cocoa Island villas for that 'special' moment.
To learn more about this wonderful villa,  click here.