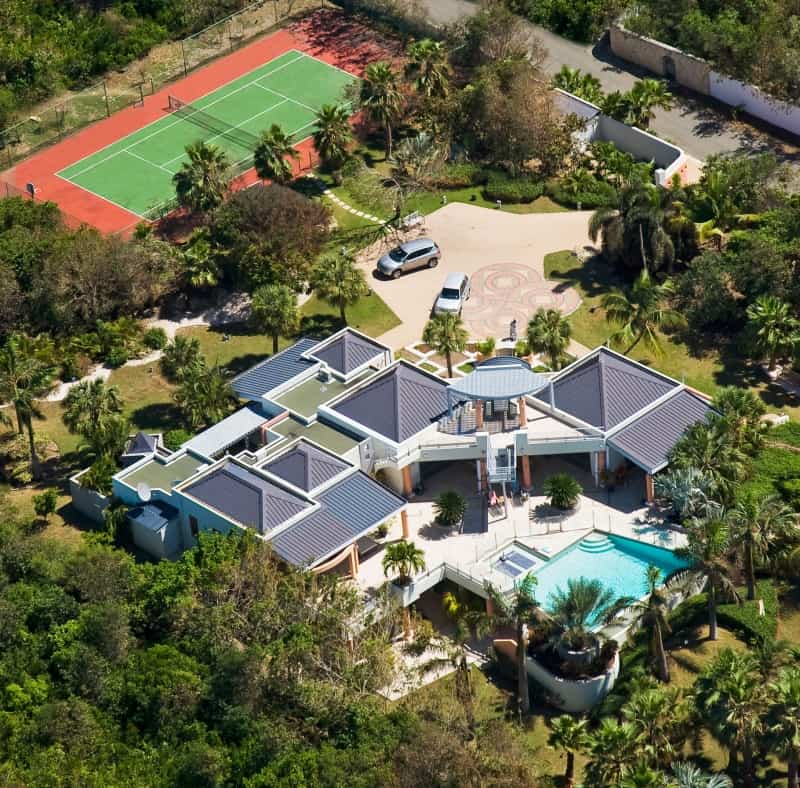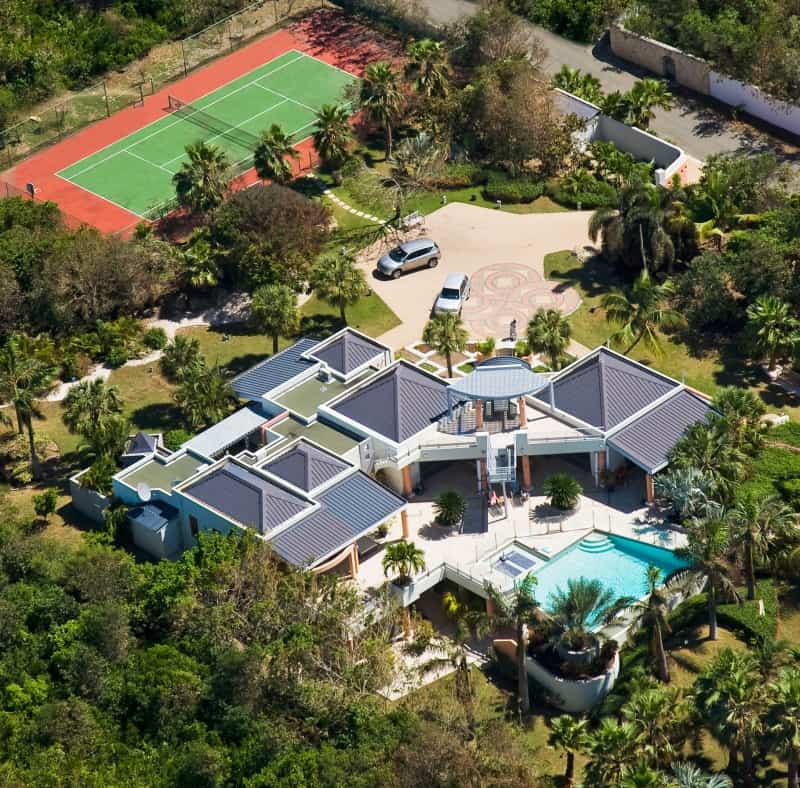 The French side of St. Martin is the place to go for an exquisite Caribbean getaway with a touch of European luxury.
Beautiful villas are tucked away on the island in private locales, surrounded by beaches and ocean views. Blue Palm is one of the most stylish villas in St. Martin just steps from Plum Bay beach.
You'll find Blue Palm in Les Terres Basses, one of St. Martin's exclusive private communities. The villa is surrounded by gorgeous landscaped grounds covered in tropical plants. It can sleep up to 10 guests in 5 luxurious bedroom suites.
Blue Palm was designed for relaxing and enjoying the outdoors. A large infinity pool with expansive terrace is the focal point of the villa, offering multiple areas to sun bathe or dine al fresco style. The home was designed with an open-air concept, allowing the terrace to flow into the main living area.
The villa interior is decked out with sleek, modern style. A neutral color scheme, intricate stonework, and large, open rooms create a calming vacation atmosphere. Guests can relax in the main living room or in a bedroom suite complete with en-suite bathroom and ocean views.
A major perk of staying at Blue Palm is having direct access to Plum Bay beach. This is one of the most beautiful beaches in St. Martin that offers total barefoot luxury. In addition to beach access guests can enjoy rounds of tennis on the private villa courts.
Staying at Blue Palm guarantees a luxurious St. Martin experience with modern amenities and gorgeous scenery. Whether you're travelling with family or friends, this is the perfect rental for a group.
Click here to see our entire collection of luxury villas in St. Martin