For those looking to plan a truly serene retreat, Casa Palapa is the place to be.  This oceanfront property is located in Mexico at the far Northern wing of Papaya Playa designed to promote tranquility, guests automatically fall in love with this peaceful destination. With 5 bedrooms this is a wonderful rental for families or groups who want to regroup and enjoy each other's company.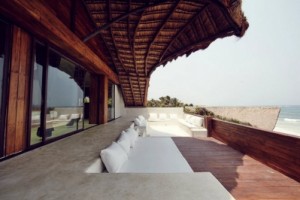 Floor to ceiling windows allow maximum light and a feeling of openness that brings the outside in and the inside out. The sliding windows open to intake the breeze bring the guests in contact with the astonishing infinity views in the early hours when the Sun proclaims the new day.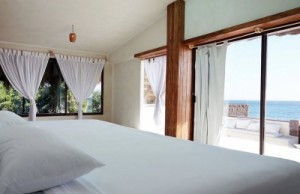 The interior of Casa Palapa perfectly pairs the old with the new. The chic and minimalist decor is paired with ultra-luxurious furnishings. There are 5 exquisitely decorated bedroom suites and 5 spa-style bathrooms. Large living areas, a beautiful kitchen, a formal dining room and a huge outdoor terrace are available for all to enjoy.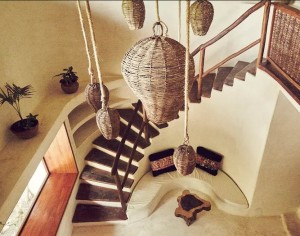 This rental is the outcome of collaboration by a number of architects, engineers, landscape designers and interior decorators united in their vision of home temporary or otherwise as an organic continuum; a living space intimately interlinked with nature and culture. These two forces charge the structure with extraordinary energies, physical and symbolic, the effect of which is pleasantly astonishing.
Inquire here to find out more information about this stunning property.