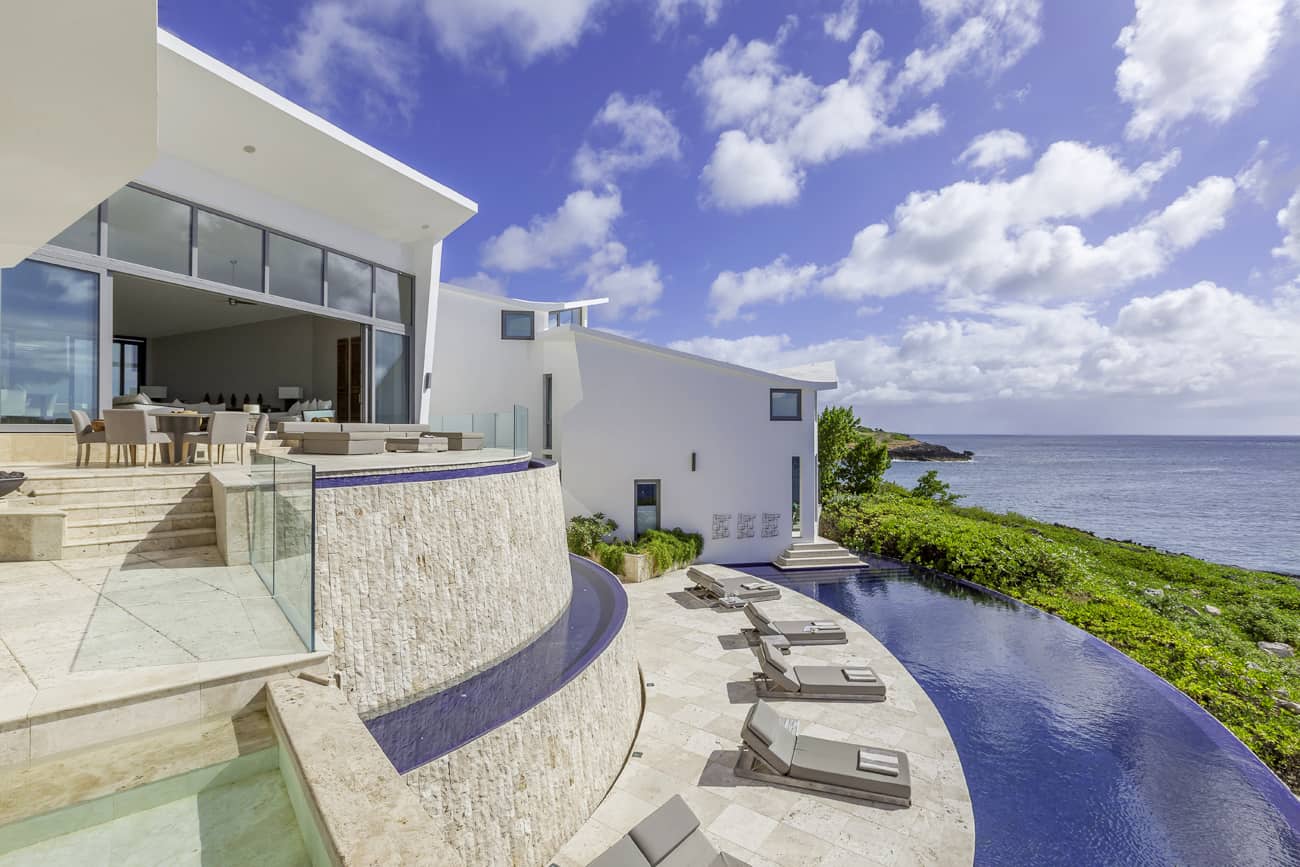 With its seemingly untouched beauty Anguilla is one of the most coveted Caribbean destinations. Many who travel here are seeking a luxurious experience immersed in the island's natural charm. Villa Kishti is one of the most jaw-dropping private villas in Anguilla, offering so much more than a place to stay while on vacation.
Kishti is located on the volcanic shoreline of Blackgarden Bay. The home is perfectly positioned for a private getaway and is virtually surrounded by views of the ocean. Lush greenery ensures total seclusion from other homes in the area.  
The villa was created by renowned designers and architects Cecconi Simone Inc and Frank Hamilton. Their vision was to create a contemporary home that draws inspiration from the natural beauty of Anguilla. The exterior of Kishti says it all with striking levels of infinity pool terraces, and sloping roofs. Here guests can take a swim, grill up delicious meals, and enjoy cocktails while the sun sets around them.
Kishti's interior is just as mesmerizing as the exterior. A commanding living room with floor to ceiling windows provides spectacular views of the ocean. A dining areas that seats 12 and gourmet modern kitchen are available for memorable dining moments.
There are four luxurious bedroom suites for guests to choose from. Each was individually decorated and comes with a private terrace, outdoor shower, and hot tub. All rooms look over the ocean, offering an amazing private experience.
For those looking to really relax and indulge in Anguilla, Villa Kishti will certainly not disappoint. To learn more about this wonderful villa, click here.