The Dominican Republic is often thought of as a destination for luxurious vacations but not often as a place where seclusion can reign supreme. But we have a villa that not only offers privacy but lush landscape, beautiful beaches and abundance of exciting activities that make it a savvy traveler's dream. Golden Dolphin located in the Dominican Republic is one of our top rental properties in the region where privacy is king.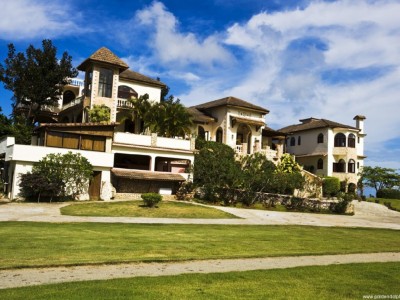 The villa is situated on a hundred acres of private Caribbean paradise which is a unique feature. Endless views of the water and surrounding landscape create a calming atmosphere perfect for relaxing. The expansive estate offers everything you need for a truly exquisite escape from exceptional service and amenities to a spectacular and a secluded location.  An endless array of exciting activities both on-site and in the surrounding area and the most precious luxuries of all, total privacy and the freedom to do exactly as you wish.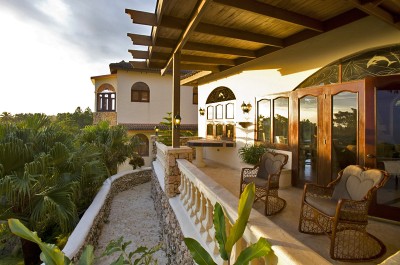 Golden Dolphin is comprised of 9 luxury bedroom suites. Each room comes equipped with an en-suite bathroom.
Amazing amenities available on site will allow you to have a wonderful inclusive experience. An on-site chef will create gourmet meals from locally sourced food. After dinner drinks can be enjoyed by the open-air style bar while the sun sets around you. All activities can be easily planned by your personal concierge.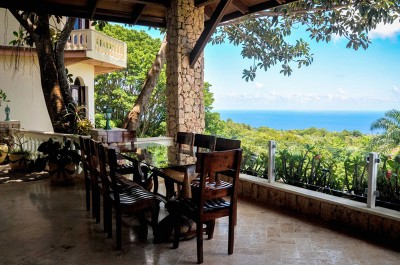 Whether you're to indulge in total privacy and relaxation or experience some adventures the island has to offer, the Golden Dolphin is the perfect villa rental to enjoy this incredible destination.
Browse here to see our villas in the Dominican Republic.