Renting a private luxury villa is the best way to have privacy and space while on vacation. Staying in a resort doesn't always offer the same level of privacy, but the convenient amenities make a getaway extra relaxing. Looking for the best of both worlds? These luxury resort villas combine the spaciousness of a private villa with the convenience of a 5 star resort.
4 Bedroom Beachfront Villa – Viceroy, Anguilla
Located on beautiful Barnes Bay in Anguilla is the luxurious Viceroy resort. Their 4 beachfront villa comes with custom made furniture, a gourmet kitchen, and a patio with endless views of the ocean. With a 24 hour butler service guests can relax and enjoy their private paradise.
Browse villas at Viceroy in Anguilla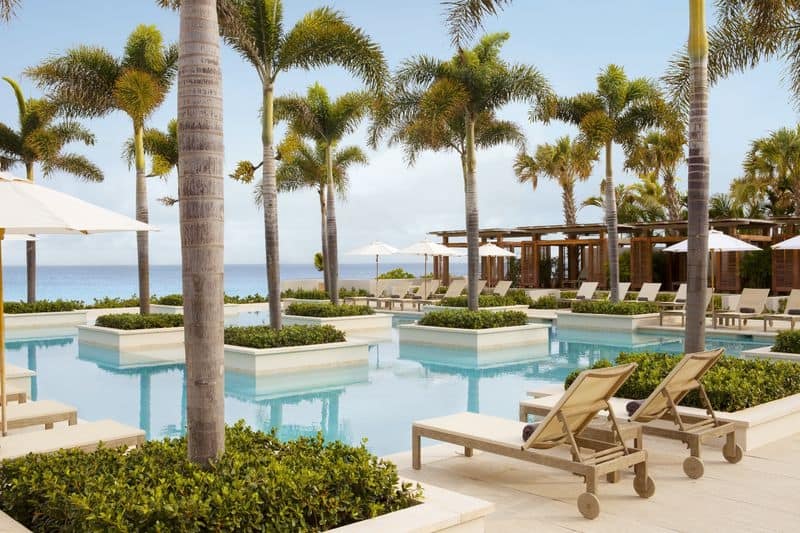 Villa Sea Star – Jumby Bay, Antigua
Jumby Bay in Antigua is one of the Caribbean's most exclusive resort experiences. Villa Sea Star sits directly on the beach with a sleek infinity pool just steps from the ocean. The home was designed with contemporary style and an open air concept. Guests of Jumby Bay enjoy gourmet meals, cocktails, and access to all resort facilities.
Browse villas at Jumby Bay in Antigua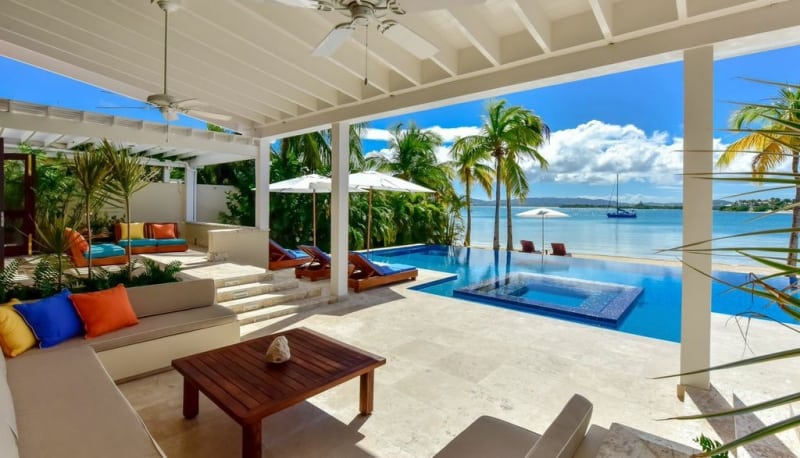 Water Pool Villa – Baros, Maldives
The Maldives is one of the world's most desired romantic destinations. With it's over water pool villas Baros Resort offers the perfect Maldives experiences. Each villa is equipped with a sun deck and totally privacy. With around the clock room service and access to relaxing spa treatments this is the ultimate villa for a couples getaway.
Browse villas at Baros in the Maldives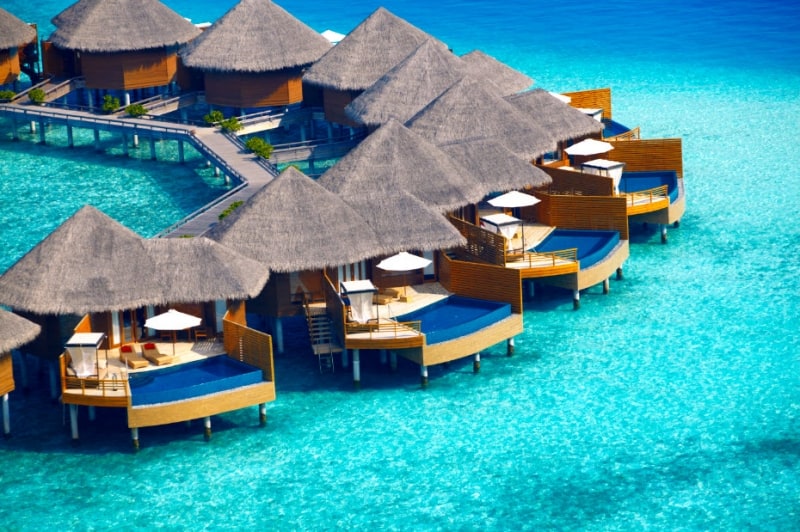 3 Bedroom Residence – Sugarbeach, St. Lucia
With unparalleled views of the Piton mountains Sugarbeach in St. Lucia is one of the most scenic resorts in the world. The 3 bedroom residence offers breathtaking views of the ocean and surrounding mountains. A private infinity pool and daily butler service make this resort villa experience ultra luxurious.
Browse villas at Sugarbeach in St. Lucia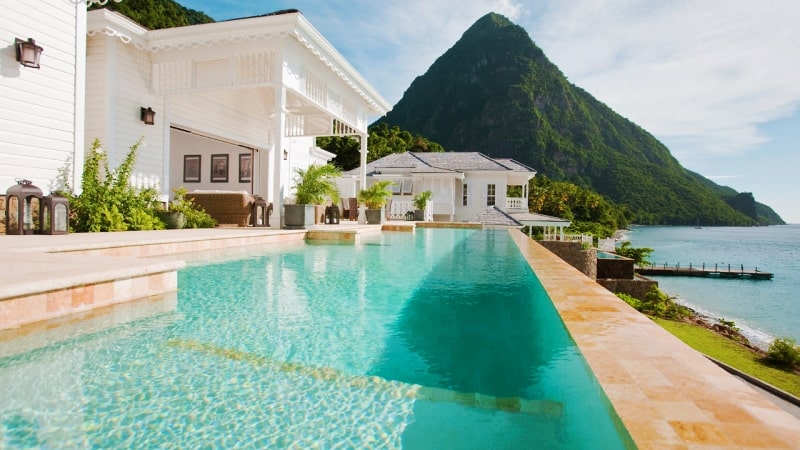 Presidential Villa – North Island, Seychelles
It doesn't get more luxuriously remote than North Island in the Seychelles. This exquisite private island resort offers total barefoot luxury in one of the world's most exclusive destinations. On top of delicious gourmet dining and tons of activities guests can enjoy seeing rare wildlife like the giant land tortoises.
Browse villas at North Island in the Seychelles