Whether it's a villa, estate, or condo, private rentals have become the new gold standard in travel. Travellers prefer the privacy, exclusivity, and amazing amenities that come along with a luxury rental. There's nothing like having your own space while being totally pampered on a much needed getaway. We're always building our collection of luxury rentals; here are some wonderful October additions to our portfolio.
C'est La Vie – Saint Martin
C'est La Vie is St. Martin's newest and most lavish luxury rental. Located in the private community of Terres Basses this 6 bedroom villa was built with the most discerning guests in mind. The entire property is decked out with a colorful light system and top of the line audio speakers, creating the perfect atmosphere for a party. A private pool extends from the sun deck with wet bar and modern lounge furniture.  C'est La Vie offers total beachfront privacy along the beautiful Plum Bay beach. This is the perfect rental for families or friends looking for an extravagant getaway.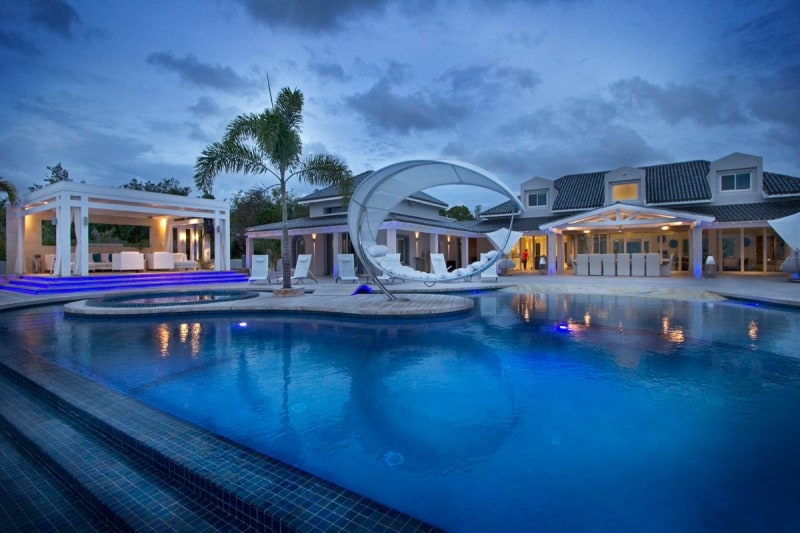 Click here to see more photos of C'est La Vie
Chalina Estate
Bali is the ultimate destination for stylish luxury rentals. All of the villas here are built with authentic Balinese style, and Chalina Estate is no exception. This wonderful rental has 7 bedrooms and can sleep up to 14 people. The riverside setting surrounded by lush gardens creates a perfect space for weddings or reunions. Chalina Estate comes fully staffed so guests can simply relax by the private pool, enjoy meals prepared by a chef, and experience a totally serene vacation.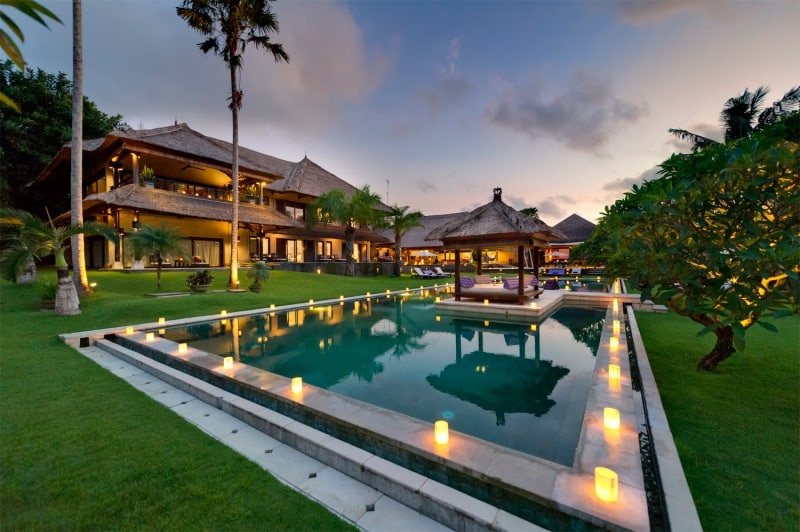 Click here to see more photos of Chalina Estate
Villa Issi
From the award winning architect Budi Pradono comes Villa Issi, a contemporary masterpiece that combines modern design with tropical tranquility. This 4 bedroom luxury rental is full of artistic accents and wonderful amenities. The 25 metre emerald swimming pool is perfect for spending lazy afternoons before gathering around the dining table to enjoy a meal prepared by a world class chef. Fibre glass, unique artworks, and beautiful gardens decorate the property and create a whimsical atmosphere.
Click here to see photos of Villa Issi
Eos
The biodiversity in Costa Rica has promoted sustainability within local developments. The newly built luxury rentals in the Black Beauty community were created with ecofriendly materials and a focus on conservations. Set on a hillside looking over the Pacific Ocean is Villa Eos, a magnificent addition to the new development. This 4 bedroom villa is sleek, modern, and secluded. The open concept living areas opens up to an infinity pool surrounded by lounge chairs, an outdoor grill, and Jacuzzi. Groups looking to be entertained and relax in a private setting will love Villa Eos.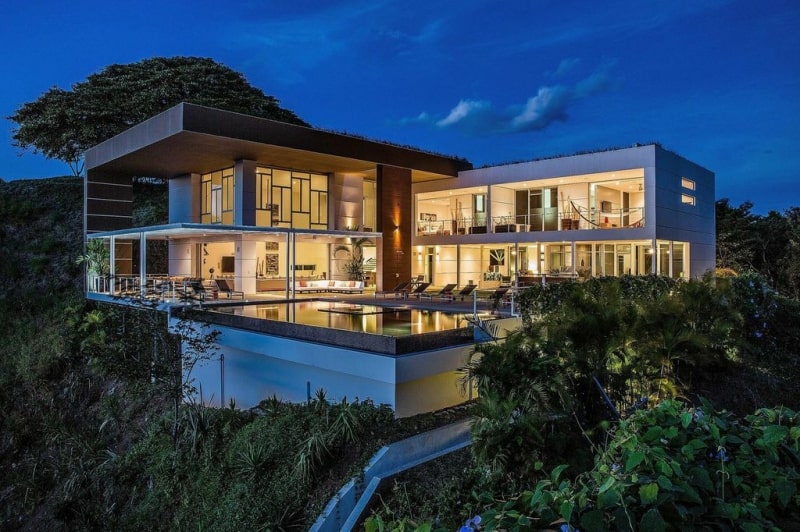 Click here to see more photos of Villa Eos
Ready to plan your ultimate vacation? Rental Escapes offers complimentary concierge services along with a luxury rental. Click here to browse our full collection of private villas and estates.