Whether it's a villa, estate, or condo, private rentals have become the new gold standard in travel. Travellers prefer the privacy, exclusivity, and amazing amenities that come along with a luxury rental. There's nothing like having your own space while being totally pampered on a much needed getaway. We're always building our collection of luxury rentals; here are some wonderful November additions to our portfolio.
Desroches Island – Seychelles
Desroches Island in the Seychelles is one of the most exotic, exclusive groups of villas you can find. The Seychelles is a cluster of islands located mostly uninhabited on the Indian Ocean. The Desroches villas range from one bedroom beach suites to a 5 bedroom luxury villa. Each villa invites the beautiful outdoors in with open concept living areas, bathrooms, and al fresco dining.
Click here to browse the Desorches Island villas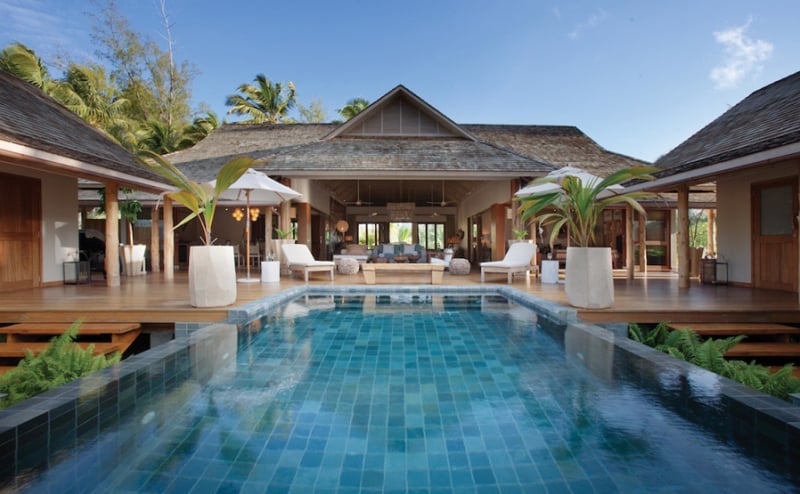 Paradiso Perduto – Mexico
Paradiso Perduto is located in the exclusive Puerto Los Cabos golf resort. The 8 bedroom villa overlooks the Sea of Cortez and offers the ultimate luxury experiences. An outdoor living room and dining each have cosy fire pits and overlook the wraparound swimming pool with floating hot tub. Other highlights include an outdoor steam room, state of the art gym, gourmet kitchen with granite countertops, and elegant bar with card table and duel televisions.
Click here to see more photos of Paradiso Perduto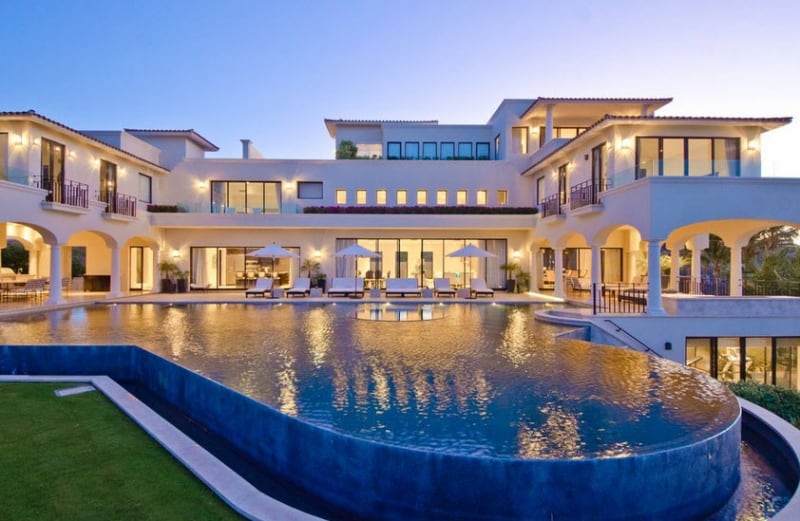 Casa Captiva – Mexico
Located in the private development of Punta Bell, Casa Captiva is one of Cabo's best new rentals. The property is beachfront and surrounded by 100 lush palm trees. Asian accents are mixed with Mexican design style from the 1900's to create an eclectic and comfortable setting. Guests can enjoy a wraparound pool, sports bar with 60 inch television, and a professional gourmet kitchen.
Click here to see more photos of Casa Captiva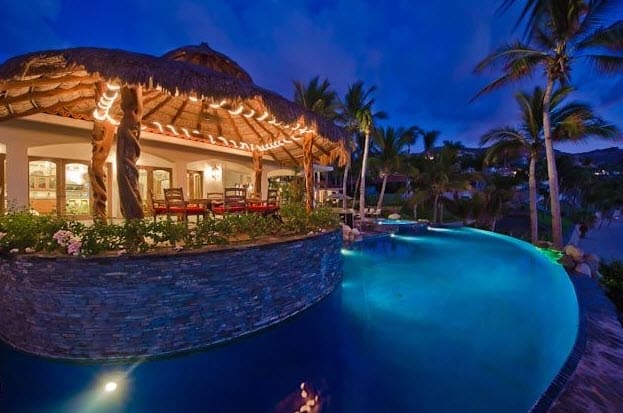 Mango Bay – Barbados
Mango Bay was inspired by the classic style of British set designer Oliver Messel. The villa is set in tropical gardens on the gorgeous St. James beach. All points of the villa were designed to showcase the panoramic views of the ocean. There's ample seating by the shore where guests can relax throughout their stay, including the vintage gazebo with dining table.
Click here to see more photos of Mango Bay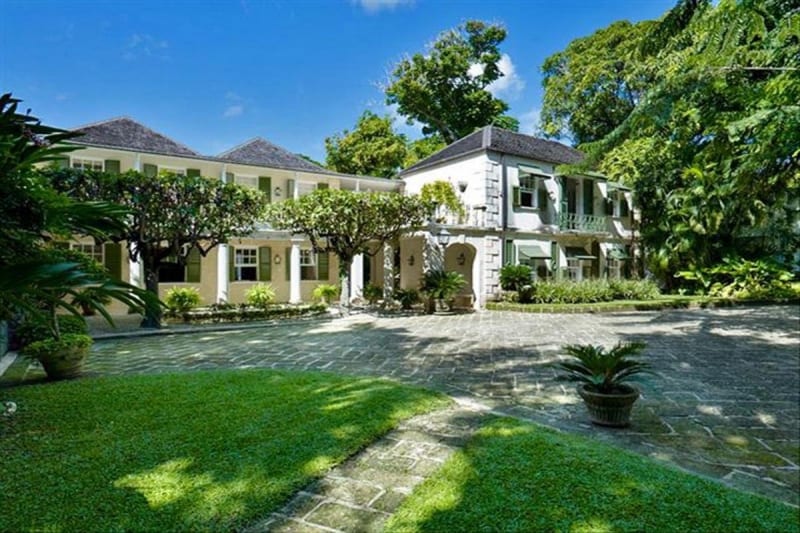 High Cane – Barbados
Contemporary design is combined with luxurious elegance at Villa High Cane in Barbados. With sweeping verandas, marble accents, and a large salt water pool, visitors will feel like royalty during their stay. In addition to the onsite amenities of Villa High Cane, guests can enjoy a reserved cabana at the Sandy Lane Property Owners Association Beach facility.
Click here to browse more photos of High Cane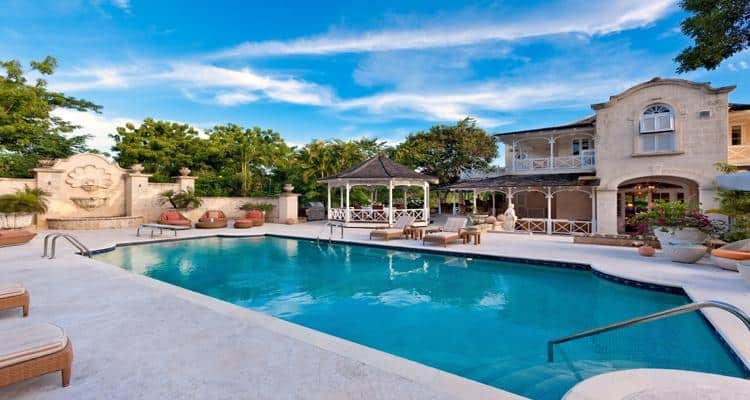 Browse our full collection of luxury rentals around the world and allow us to plan your ultimate getaway!