Whether it's a villa, estate, or condo, private rentals have become the new gold standard in travel. Guests prefer the privacy, exclusivity, and amazing amenities that come along with a luxury rental. There's nothing like having your own space while being totally pampered on a much needed getaway. We're always building our collection of luxury rentals; here are some wonderful February additions to our portfolio.
Aegean Oasis – Greece
Aegean Oasis is found in the incredibly peaceful area of Lia, Greece. The villa sits over a small bay, offering endless views of crystal clear water. Guests will be amazed by the private pool which is a headlining feature of the home. The lagoon style pool stretches over a 260 degree angle and blends into the landscape with an infinity edge. Inside the home is an all-white design scheme with a collection of beautiful artwork. From the pool to the cave-inspired shower this is the ultimate choice for a luxury rental in Greece.
Click here for more information on Aegean Oasis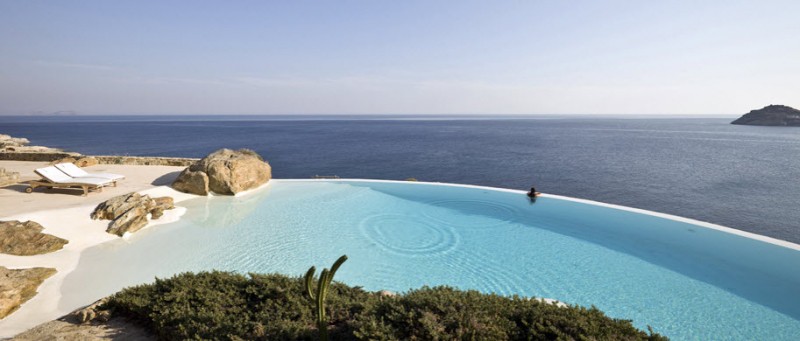 Ani Villa Estate – Anguilla
Located on the picture-perfect background of Anguilla's Blackgarden Bay is the Ani Villa Estate. The estate features two separate villas that can collectively sleep up to 20 guests. Each villa is beautifully designed with a sleek, contemporary style. A full staff is on site, ready to cater to the guests every need. Two private pools, hot tubs, full kitchens, and terraces are available to enjoy in each villa. Whether you're looking to out the entire estate or just one of the villas, the Ani Estate will provide an unforgettable experience.
Click here for more information on Ani Villa Estate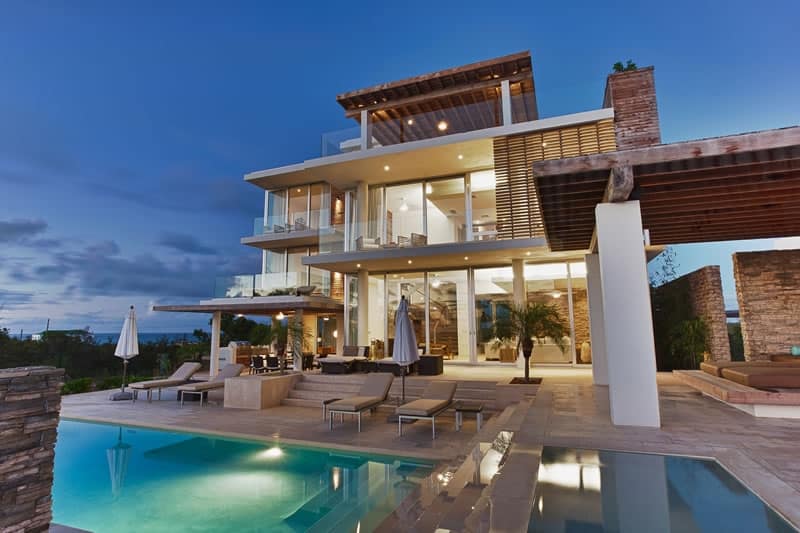 Sugar Beach Residence – St. Lucia
This Sugar Beach Residence is located on one of the world's most breathtaking sites; The valley of the Pitons in St. Lucia spreads over 100 metres of tropical forest, offering mesmerizing views from all vantage points. This gorgeous three bedroom Residence has an infinity pool perched over a cliffs edge. Each master suite comes with an en suite bathroom and free standing shower. The scenery surrounding the Residence is unparalleled and will leave guests feeling totally rejuvenated.
Click here for more information on Sugar Beach Residence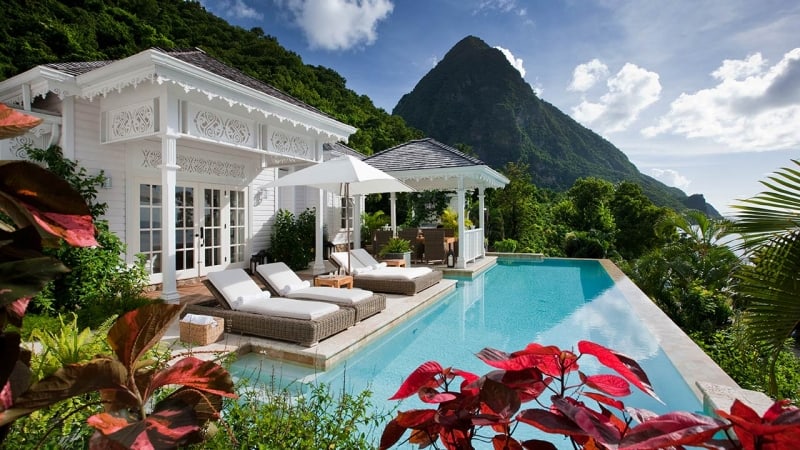 Beachfront Villa – Anguilla
Sitting right on Barne's Bay beach in Anguilla is this perfect 5 bedroom villa. With 5 bedrooms and 6 bathrooms this is a great option for groups looking for an amazing beachfront vacation. The villa boasts 5,356 square meters of living space, custom marble finishings, oversized walk-in showers, and a deep soaking tub. Complimentary butler service is included to ensure a seamless luxury experience.
Click here for more information on this Beachfront Villa