Whether it's a villa, estate, or condo, private rentals have become the new gold standard in travel. Guests prefer the privacy, exclusivity, and amazing amenities that come along with a luxury rental. There's nothing like having your own space while being totally pampered on a much needed getaway. We're always building our collection of luxury rentals; here are some wonderful April additions to our portfolio.
Sandy Cove – Antigua
Located on the luxurious island of Jumby Bay in Antigua is Sandy Cove. This gorgeous villa sits right on the beach, providing endless views of the ocean and Antigua's mainland. With 4150 square feet of indoor-outdoor living space this is an excellent choice for a family getaway. A large terrace complete with an infinity pool and comfortable sun loungers are just steps from the beautiful beach. Inside guests enjoy a gourmet kitchen and bedroom suites that face the ocean.
Click here to learn more about Sandy Cove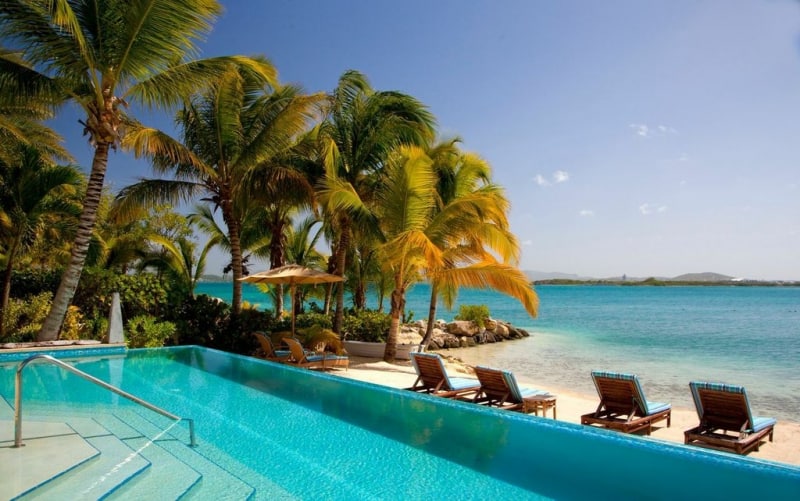 Evangeline – Antigua
Decorated with hues of aqua, white, and beige, Evangeline perfectly blends with its beachfront surroundings in Antigua. Guests are treated to a highly luxurious experience and spectacular views of Buckley Bay. The estate opens up with a koi pond courtyard and leads into a spacious great room wrapped with verandas. The pool deck is complete with umbrellas and a gazebo that seats 10. Delicious gourmet meals, cocktails, wine, and watersports are all included in a stay at Evangeline.
Click here to learn more about Evangeline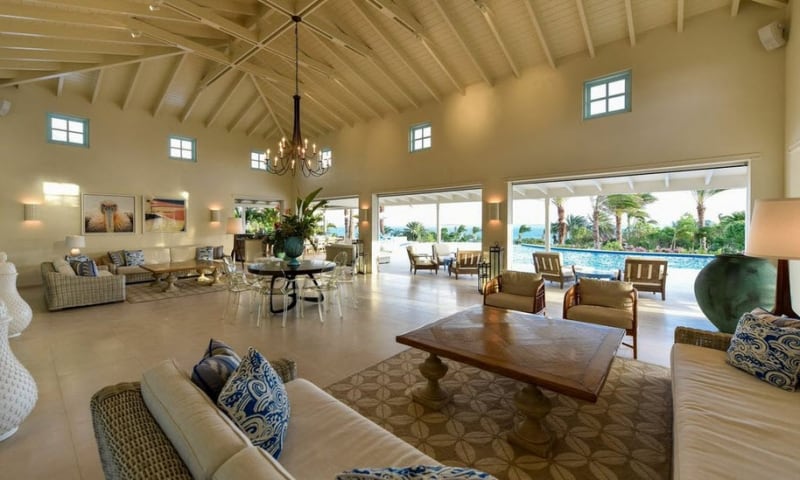 Vumbara Plains – Botswana
Luxury safari camps in Africa are the latest trend in upscale travel. Vumbara Plains in Botswana offers one of the most luxurious experiences possible while staying in the rustic Okavango Delta area. The camp is comprised of luxury tents complete with a master suite, private deck, plunge pool, and indoor-outdoor bathrooms. Guests will see incredible wildlife during the day in their natural habitats. At night a series of gourmet meals and delicious cocktails are served in a beautiful outdoor setting.
Click here to learn more about Vumbara Plains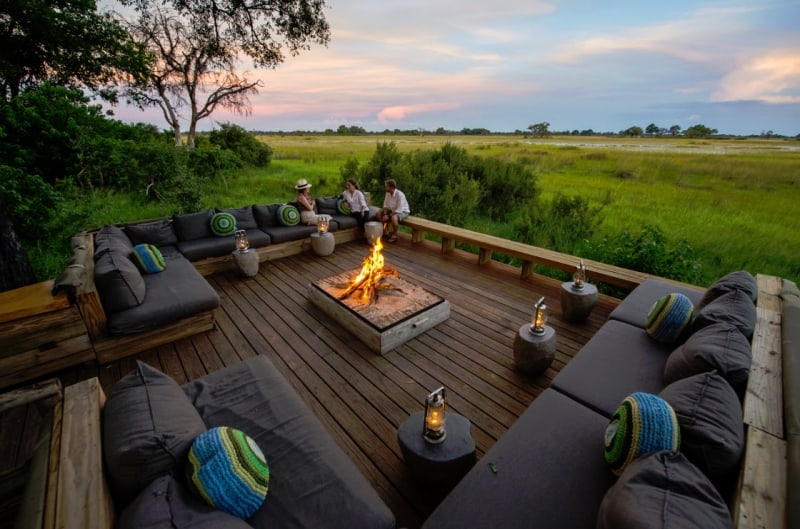 Dandelion – Greece
Villa Dandelion is a gorgeous home located in Greece's Maganies area. The home is divided into two main buildings connected by a large terrace. A beautiful infinity edge pool is the perfect place to relax and enjoy the surrounding ocean views. Indoors the home is decorated with a calming palette of cream and beige hues. With an abundance of indoor-outdoor space, this is a great villa for families or groups of up to 14 people.
Click here to learn more about Villa Dandelion