"But how's the view"?
A question our Reservations Managers hear time and time again while booking villas for their clients. And who could blame a person for asking? A striking view can set the tone for a perfect El Fresco dining experience, romantic talks or just taking in the moment during some hard-earned R&R.  Lucky for us (and our clients!) our villas are carefully selected and spectacular scenery is not an element lacking in our inventory. To prove it, we've highlighted the top five villas with the most breathtaking views for your viewing pleasure.
Gisele, St.Martin
The villas in St.Martin are known for their contemporary design and sleek aesthetic. This villa is no exception, a visually stunning home complemented by a modern decor. This patio has been the setting for many family gatherings, proposals and honeymoon's over the years.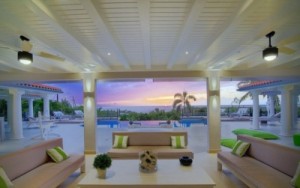 Click here to learn more about this villa.
Dreamin Blue, St.Martin
Located in Happy Bay (a telling name!) this villa has a view to die for. Imagine having one or two cocktails with friends or family overlooking this panoramic. Memories will be made!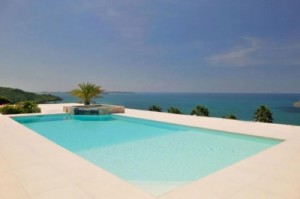 Click here to learn more about this villa.
Harmony Hill, Jamaica
Designed to ensure optimum relaxation, privacy and entertainment, this villa leaves no detail unattended. The stunning view overlooking the Caribbean sea, deep valleys and the nearby five star golf course will leave you breathless.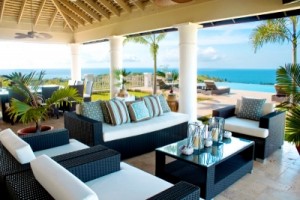 Click here to learn more about this villa.
St-Bernard's Hill House, British Virgin Islands
This stunning home boasts some of the most mesmerizing wide-angled views of ocean and islands to be seen anywhere.  Sunrise to sunset the scenery offered at this villa guarantees a memorable experience for all.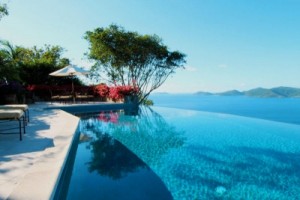 Click here to learn more about this villa.
Syrene, Naples, Italy
The villa, with its own private descent to the sea, is built in an elegant and luxurious neoclassical style on four levels. The property enjoys 270 degree sea views, while the entire western, eastern, and southern sides are surrounded by a large, private garden (considered Italy's most impressive private garden) with more than 700 species of plants, flowers, and trees up to 60 feet high.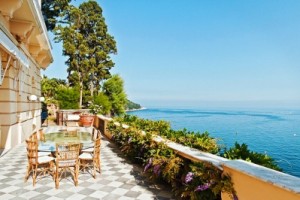 Click here to learn more about this villa.