When it comes to kicking back and relaxing after a long day of exploring and activities, it's hard to beat some quality entertainment time with your loved ones and having the luxury of a home theater in your villa rental makes watching your favorite movies feel like an escape from reality.
But a luxe cinema room doesn't have to feel like you're lounging in a dark cave— the ones we have featured for you are decorated just as tastefully as any other room in the house.
And so for your viewing pleasure, we have put together a list of our 6 favorite luxury villas with incredible cinema rooms. 
Dragonfly, Jamaica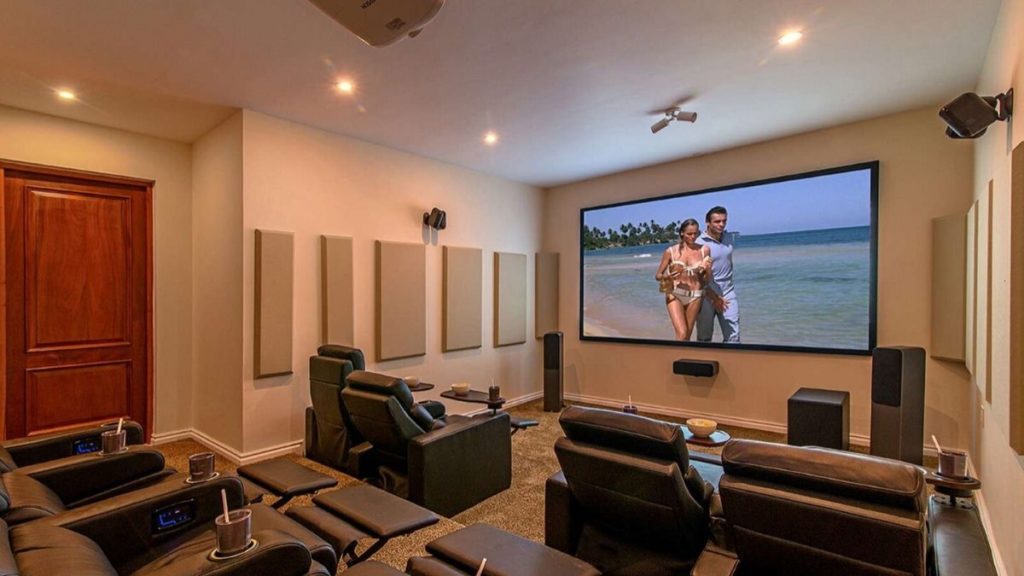 Designed and built with no compromise, dragonfly is a statement of the ultimate in luxury villa living. Soaring ceilings, floor-to-ceiling doors, deep verandas and wide terraces facilitate a perfect circulation of air, an attribute that is ever-present thanks to the elevated location. With style influences that refer to contemporary as well as traditional, from both the east and the west, the emphasis is on luxury yet comfortable living.
As you would expect, there are numerous facilities on hand for guests to enjoy such as a basketball court, home theatre, fully equipped gym as well as a fully stocked games room with x-box and table tennis.
Villa amenities: AC, gated community, hot tub, Wifi, golf, private pool, fitness room.  
Nearby activities: Bird watching, eco tourism, golf, scuba diving, swimming, tennis, water skiing. 
Book Your Own Stay at Dragonfly. 
Villa Balboa, Puerto Vallarta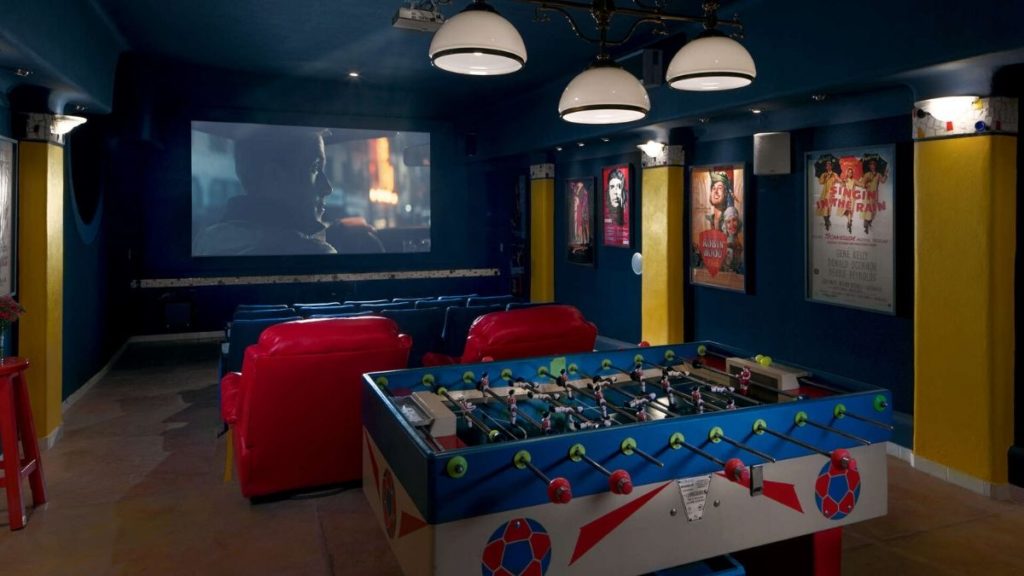 Villa Balboa is a spectacular contemporary villa located oceanfront above the sparkling blue Pacific Ocean approximately three miles from downtown Puerto Vallarta. The clean elegant lines of the villa are juxtaposed with organic details and nature along with splashes of bright tropical colors and art giving a sophisticated ambiance embracing the flavor of Mexico.
The villa includes all the comforts and amenities from an elevator, private screening room, gym and spa with all bedrooms having ocean views and terraces. The beds are all top of the line with pillow top mattresses and luxurious linens.  
Villa amenities: AC, internet, fully equipped kitchen, private pool, free long distance telephone.  
Nearby activities: Beachcombing, bird watching, swimming, walking. 
Book Your Own Stay at Villa Balboa. 
Sepoi Sepoi, Indonesia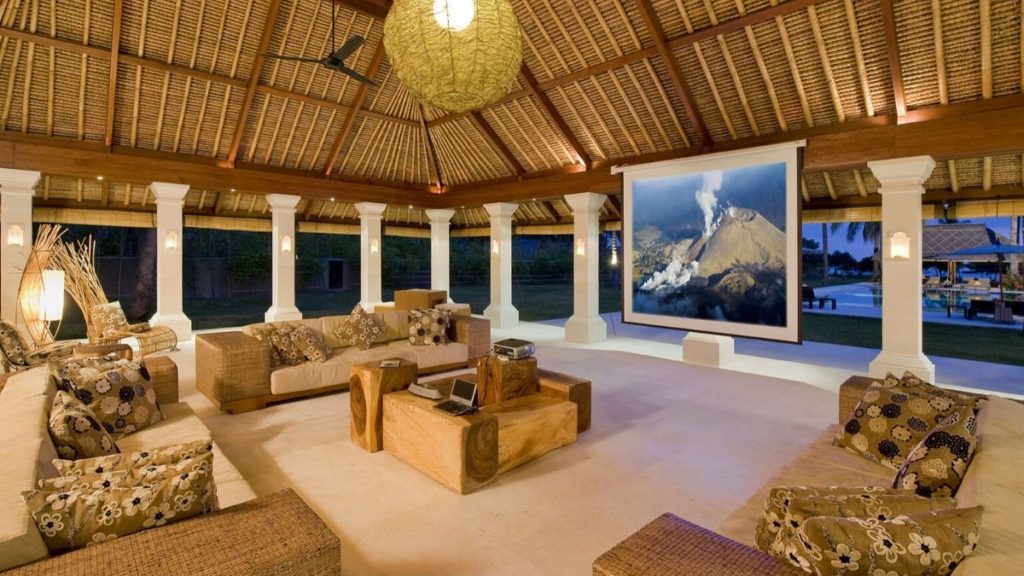 A dream holiday awaits at this luxury six-bedroom villa set on a white sand beach overlooking the glistening sea of the Lombok Straits. Villa Sepoi Sepoi offers absolute beach frontage, with six acres of tropical gardens ensuring a secluded and private retreat on the beautiful island of Lombok. 
Designed as a family home, there is something for everyone at Sepoi Sepoi, from a safe environment for kids to play, to the stunning 18-hole Sire Beach Golf Club right next door, and a plethora of diving and snorkeling opportunities on the nearby Gili islands.
The villa is clustered around a central courtyard, with a sitting room opening out onto an infinity pool and the beach beyond. The main living area is housed in an open-sided pavilion with lush views and an outdoor cinema-style projector and screen.
Villa amenities: AC, gated community, fully equipped kitchen, Wifi, private pool, golf.  
Nearby activities: Cycling, bird watching, eco tourism, hiking, scuba diving, snorkeling, surfing, swimming, fishing. 
Book Your Own Stay at Villa Sepoi Sepoi. 
Crystal Springs, Barbados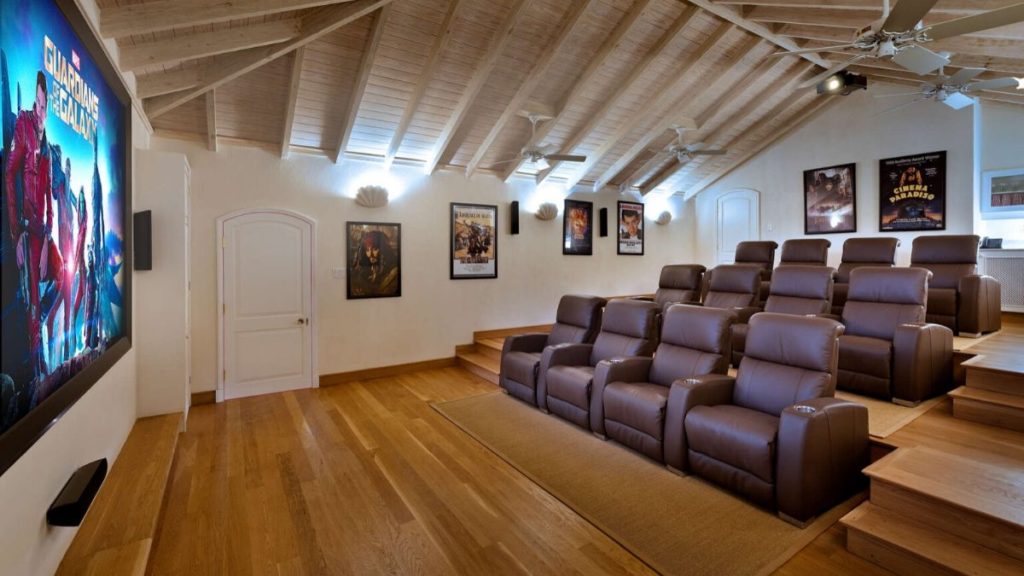 Crystal Springs is an enchanting beachfront villa set on 1.7 acres on Barbados' West Coast. The 12,000 square foot residence, with a staff of 14, comprises six beautiful buildings connected by coral stone terraces, pathways and a bridge. There are a multitude of living spaces, three alfresco dining areas and 10 guest rooms, each featuring an en suite bathroom, luxurious amenities and accommodating layouts, making Crystal Springs an ideal villa for large groups or families looking for an intimate holiday retreat.
The villa's amenities are exquisitely designed to provide an unforgettable experience, including a stunning infinity swimming pool looking onto the Caribbean Sea, a secluded cove beach ideal for sunbathing, swimming and snorkeling, an 18 foot speed boat with a professional boat master, a state-of-the-art cinema and a high-tech fitness centre. Stylish decor and breathtaking views provide a magical, theatrical ambiance, yet the impressive villa innately feels like a welcoming home where ultimate relaxation awaits.
Villa amenities: AC, golf, housekeeping, pool, Wifi.  
Nearby activities: golfing,  scuba diving, snorkeling, surfing, swimming, fishing. 
Book Your Own Stay at Crystal Springs. 
The Reevesbury Villa, California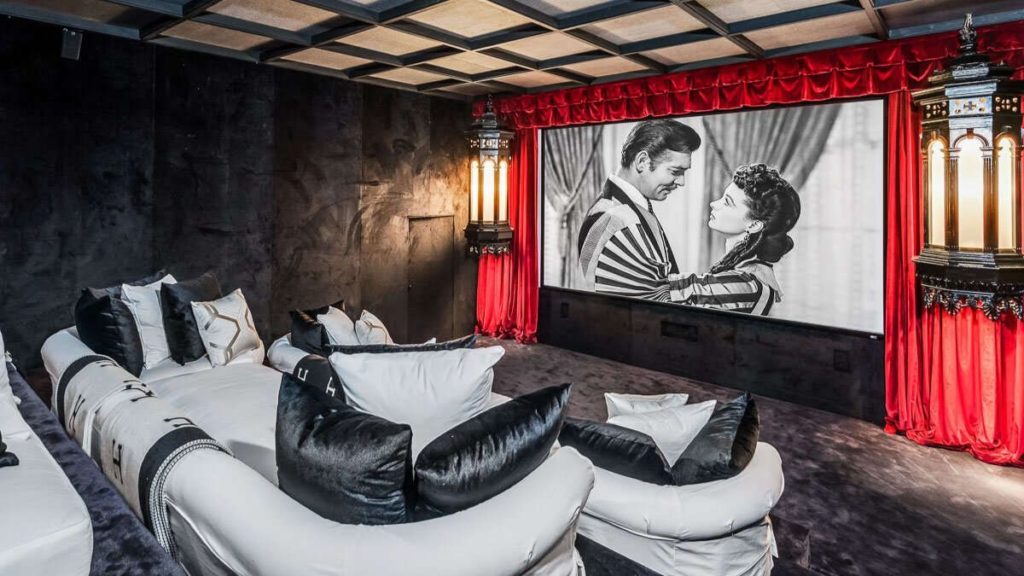 If you're seeking a luxury Beverly Glen vacation home, The Reevesbury Villa has everything you could possibly need. Located in the heart of the Beverly Glen neighborhood, this Los Angeles vacation rental has a great location. It rests off Benedict Canyon Drive between Beverly Hills and Sherman Oaks. The gardens offer the perfect view of the mountains, with its beautiful infinity pool.
This five-bedroom home offers two spacious king-sized bedrooms, one of which is en suite with a walk-in closet. The property also offers a luxurious in-house theater and gym with extensive exercise equipment, as well as a modern washer/dryer, perfect for getting things shipshape after a beach trip or a long day exploring Southern California. 
The clean, modern design of the interior, with its open plan kitchen/dining room/living room, lets in huge amounts of light. The property comfortably sleeps 8, making it perfect for exploring Los Angeles with family and friends.
Villa amenities: AC, fully equipped kitchen, infinity pool, Wifi, fitness room, .  
Nearby activities: Beachcombing, bird watching, golfing, hiking, swimming. 
Book Your Own Stay at The Reevesbury Villa. 
Las Palmas 36, Dominican Republic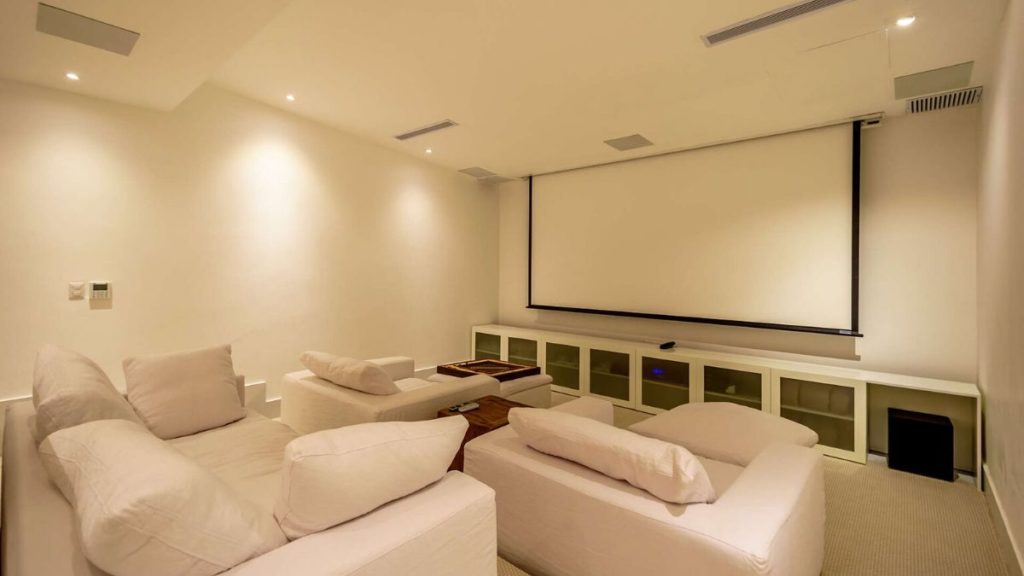 A brand new, modern and minimalist villa designed by Italian architect Gianfranco Fini located within walking distance to Casa de Campo Marina.
An architectural beauty, finished August 2018, with six bedrooms on the Dye Fore Golf Course. The villa has an outdoor bar, the perfect compliment to your alfresco dining. There is also a theatre room with a wide screen projector. Each of the six bedrooms include an en suite bathroom. In addition to the outdoor space, there is a large infinity pool with a large barbecue area. The alfresco dining area and interior dining area both accommodate up to 14 guests.
Villa amenities: AC, gated community, hot tub, housekeeping, private pool, Wifi, .  
Nearby activities: Bird watching, golfing, cycling, deep sea fishing, horseback riding, jet skiing, sailing, scuba diving, wind surfing, swimming, water skiing, tennis. 
Book Your Own Stay at Las Palmas 36.