Imagine sitting by the pool with a drink in hand while the sun sets around you. What could make this vacation snapshot even better? If you're sitting on a private terrace in your own luxury villa rental. These 5 incredible luxury villas feature terraces fit for the most relaxing getaway. Time to start packing!
C'est La Vie – St. Martin
C'est La Vie is the latest, most buzzworthy addition to St. Martin's collection of luxury villas. This contemporary estate was designed with pure indulgence and fun in mind. The sprawling terrace area centers around a sleek infinity pool. A built in wet bar, moving hammocks, and a state of the art sound system creates the perfect place for a terrace party.
Click here to learn more about C'est La Vie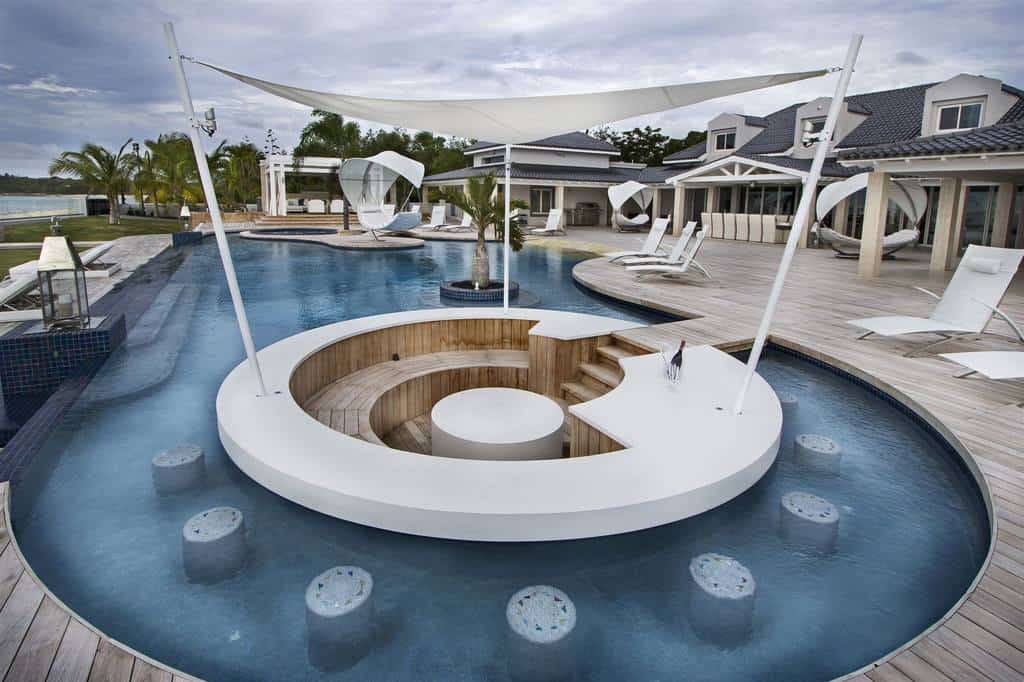 Villa Voyage – Bali
This rustic yet chic villa is one of Bali's finest. Villa Voyage benefits from beachfront location and offers total barefoot luxury. The intricate terrace was built with coconut wood, bamboo and other tropical materials. Guests have their choice of multiple lounging spots, including a shaded area perfect for alfresco dining.
Click here to learn more about Villa Voyage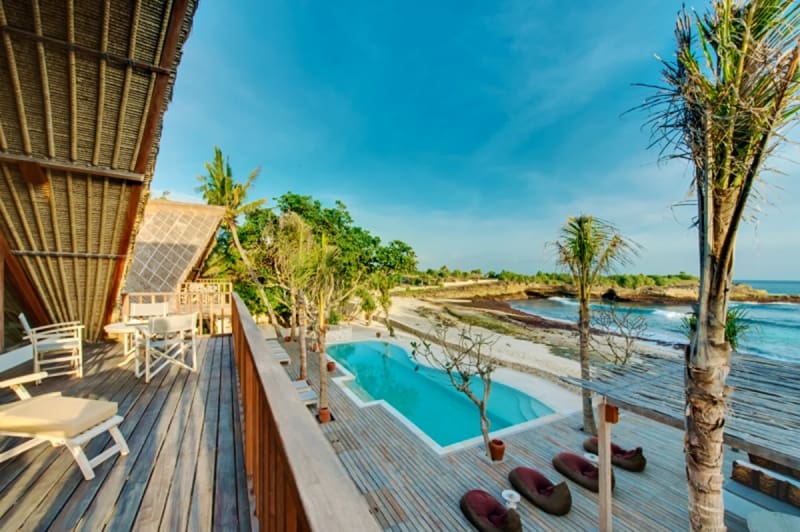 Villa Eva – Italy
Located in Italy's coastal Positano region, Villa Eva is perched on Roman ruins atop a scenic cliffs edge. This breathtaking estate features a wrap around terrace fit for the most luxurious Mediterranean getaway. There are dining and living areas to enjoy, along with a sweeping infinity edge pool that looks over the surrounding coastal homes.
Click here to learn more about Villa Eva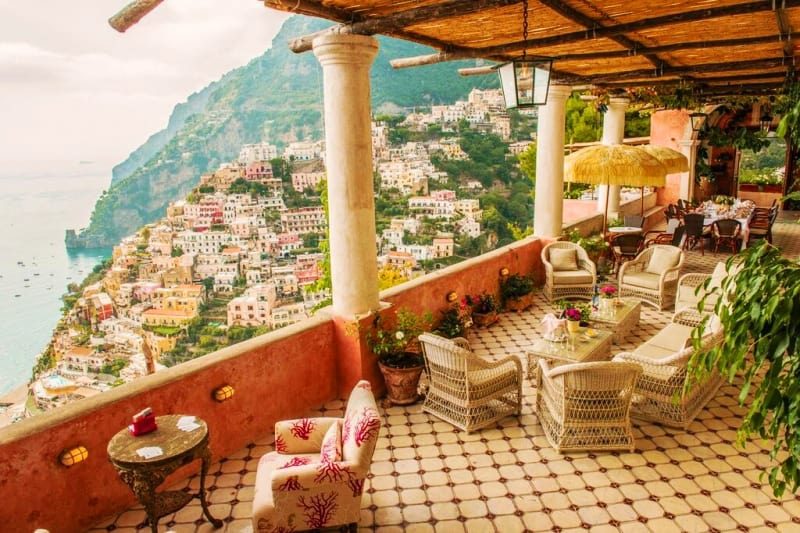 Wings – St. Bart's
St. Bart's is known for celebrity sightings and jaw-dropping contemporary villas. Wings is one of the most expertly designed villas on the island, featuring a unique terrace and pool area. The infinity edge pool is met by the terrace on either side which offers an outdoor bar and multiple luxurious living areas. In the evenings the villa is romantically lit up for relaxing nights by the pool.
Click here to learn more about Villa Wings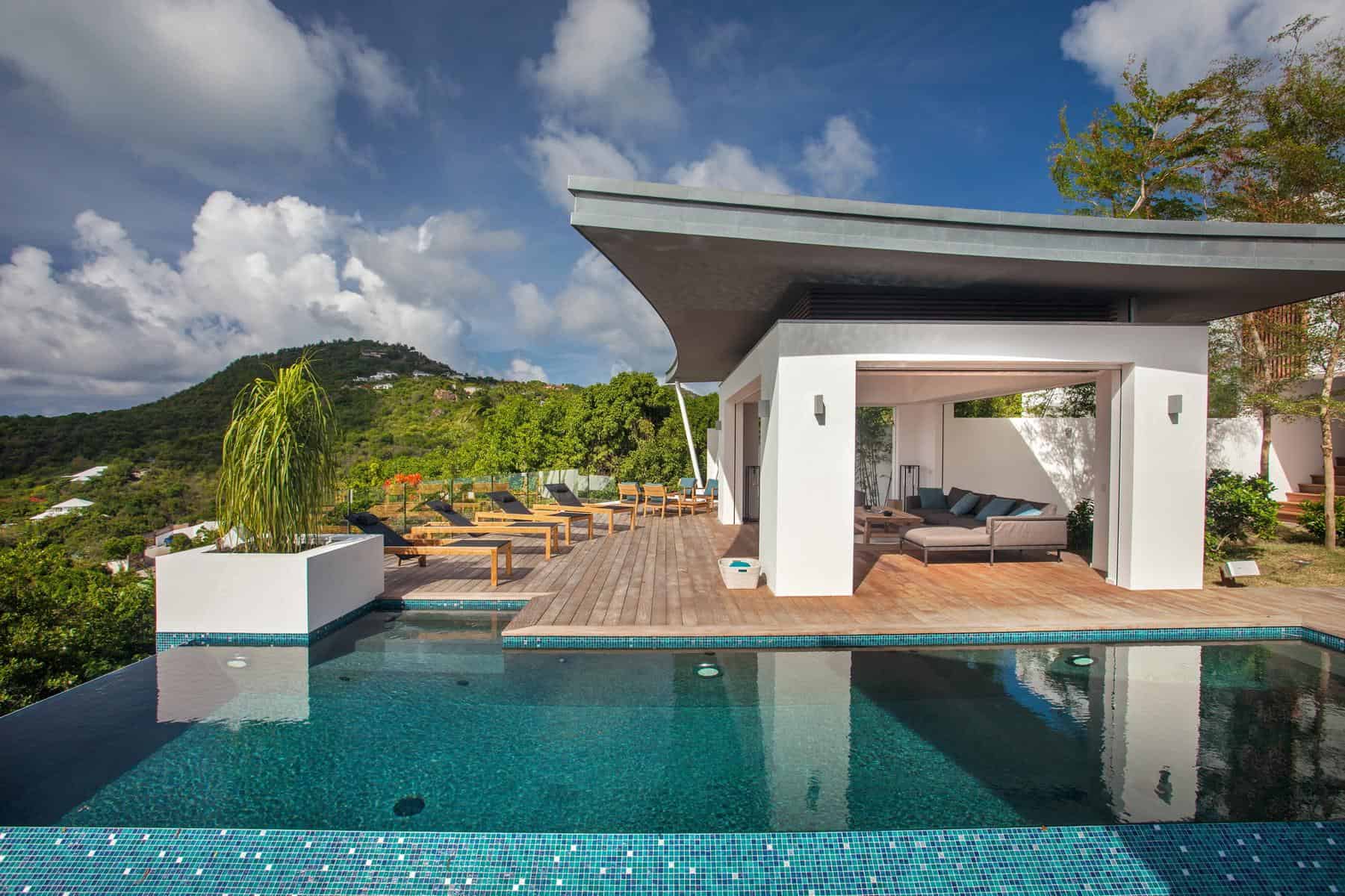 Villa Mani – Turks & Caicos
Villa Mani is one of the most luxurious luxury villas to enjoy in the Turks & Caicos. This sweeping 6 bedroom estate comes equipped with a full staff, private boat, and amazing outdoor spaces. The pool cascades down a multi level platform with relaxing terraces located at every turn. A tiki hut with outdoor bar and luxurious sun loungers are available for guests to enjoy.
Click here to learn more about Villa Mani