The United States is blessed with a variety of top-quality ski resorts to offer to those who are eager to make the very best of the winter season, and snow fanatics find themselves consistently delighted with the combination of fine living and pristine conditions on offer in North American hotspots. From the world-renowned areas of Vail and Aspen to the lesser-known corners of Snowmass and Beaver Creek to the so-called "Greatest Snow on Earth" to be found in Utah, those interested in a winter retreat in the United States are spoiled for choice when it comes to the different ski resort options available. There is a spot to suit everyone, from families to adrenaline-seekers, to fans of peaceful seclusion and socialites alike.
However, while snow-sport enthusiasts are blessed with this wealth of opportunities, choosing the right destination can take a little time and consideration to ensure that you find yourself with the best retreat for the preferences of your travelling party. In addition to the absolutes involved when considering ski resorts, such as vertical lift-serviced slopes, a significant area, efficiency of ski lifts, the ambiance of the resort and the quality of the snow, personal taste varies. There's no denying the timeless appeal of the glamorous social scene to be found in Aspen for young adults, while a large group seeking a little corner to their own might find it wiser to head to a smaller village, such as Snowmass in Colorado or Deer Valley in Utah.
Equally, there are many different ski resorts in North America that are simply waiting to be discovered by travellers, but it can be difficult to know of certain spots without some inside knowledge. We've set out our selection of the finest resorts in the USA, presenting you the best of what America has to offer and bringing you closer to the ideal winter retreat.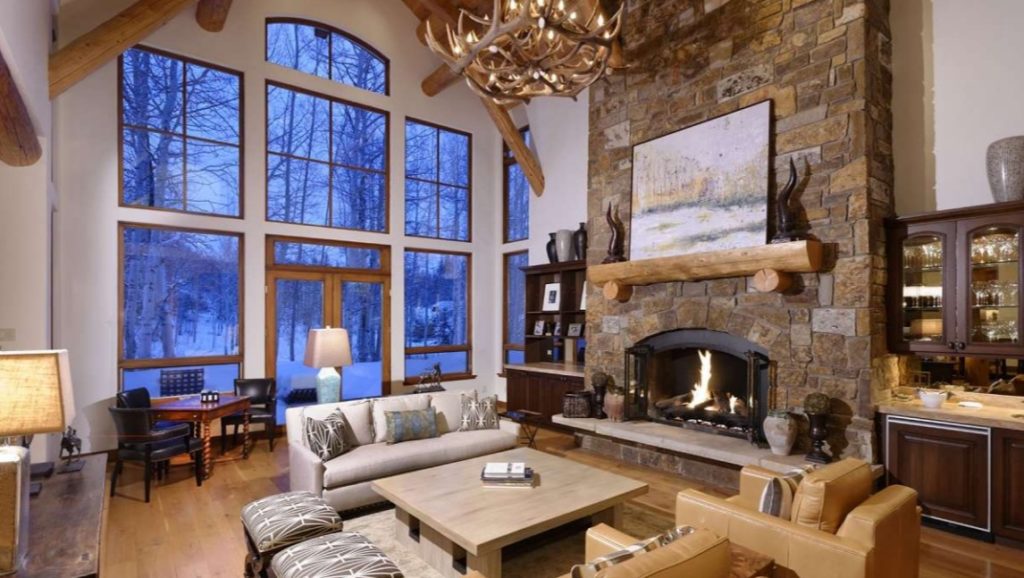 Conditions beyond compare
One of the biggest draws of the ski resorts in North America are the pristine conditions that grace their slopes year upon year, faring strongly against the often unreliable snowfall in the Alps and other European mountain ranges. The strong weather offerings are complemented by immaculate piste-maintenance operations, efficient networks of ski lifts and spacious runs that provide a variety of levels to suit everyone. Some of the best resorts for a combination of top quality snow and terrain are concentrated within Colorado and Utah, whose varied terrain provides some prime opportunities for enjoying the snow. This is especially true when it comes to the latter, whose reputation for fresh, consistent powder through the entire season runs on an international scale. Reliability is near unbeatable in Utah, whose resorts in Alta, Deer Crest, Sundance, and Park City allow for organizing winter escapes without the stress of whether the snow will show up.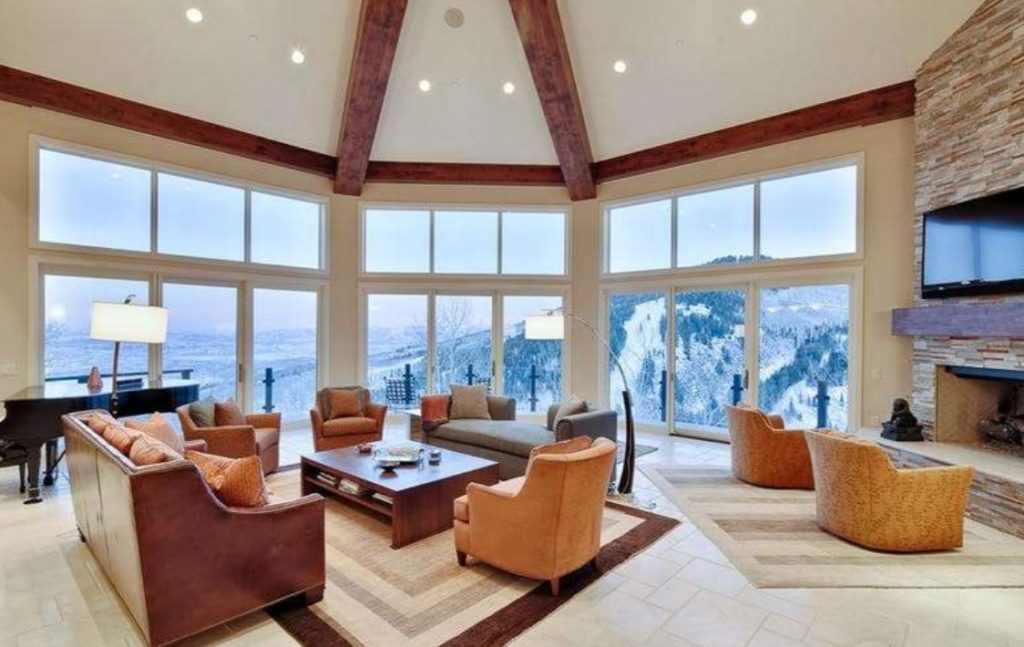 Aspen's Quintessential Charm
Although it might seem as if you're obliged to travel across the Atlantic to experience a winter vacation with a taste of European glamour, there are several top quality North American ski resorts that can offer this same taste in addition to their qualities. With an atmosphere rooted in high living, intellectual class, and a unique historical heritage as a restored mining town, Aspen maintains its consistent appeal as a high-end winter destination that has developed over the past two centuries. The town's ambiance is practically unrivaled when it comes to evening strolls in the crisp mountain air, with the inviting warmth of shops, bars and restaurants greeting those who are tired after long hours spent on the slopes. There's no denying that many flock to Aspen to seek out that certain social cachet that comes with having chosen the resort as one's destination and many special encounters await within the town's corners.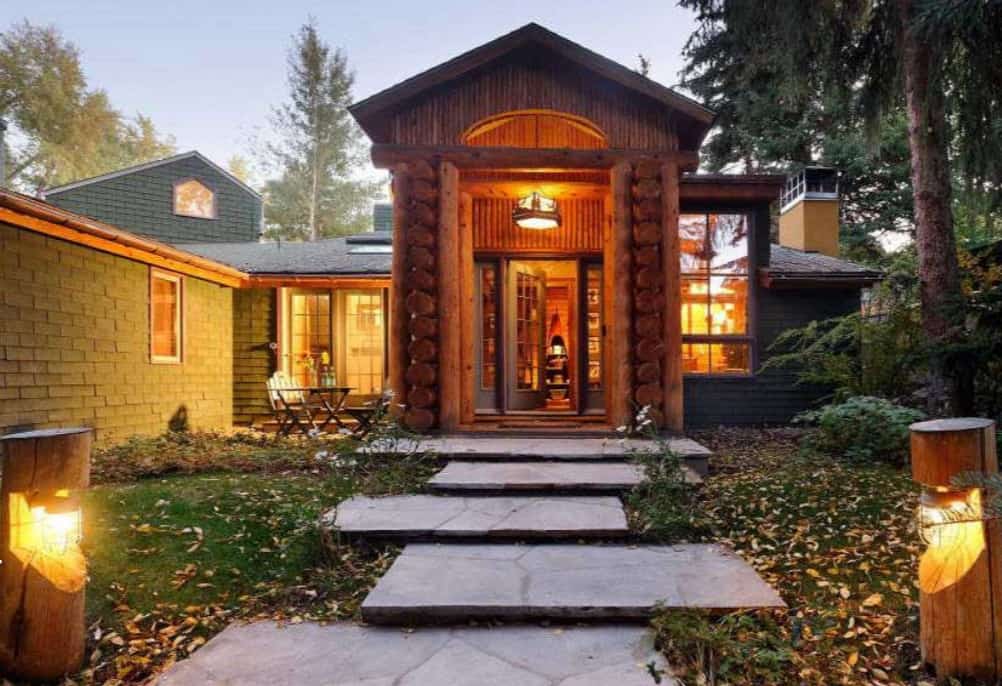 Testing the limits
For many, a luxury retreat in the mountains also spells the opportunity to pursue the adrenaline highs of speeding down a challenging slope, and there are many resorts in North America that cater to expert levels. Aside from its famously deluxe atmosphere, Aspen is also an excellent choice for those who are well versed in winter sporting pursuits, with three of its four mountains offering challenging terrain to visitors. Enthusiasts can test their skills on the selection of double-black diamond runs on the Aspen Mountain that is positioned directly above the town, and a concentration of difficult runs sit on Aspen Highlands and Highland Bowl. Elsewhere in Colorado, Snowmass Village offers tough skiing through steep slopes that pass through wooded areas, with some narrow and often rocky terrain to boot. With a variety of quality villa rental options available in Colorado, you can also be sure that you'll be able to relax and recover after a day of testing all that the mountains can offer. Otherwise, it's no great secret that Jackson Hole in Wyoming often provides the ultimate challenge to seasoned experts, with a certain 'wow' factor that many find impossible to resist.
Winter Retreats for All
For many, a winter retreat to the mountains is the perfect opportunity for a family holiday, and these occasions call for ski resorts that provide for an accessible, intermediate level. While many resorts in North America tend to even out at an average level of skiing proficiency, Park City in Utah is often cited as one of the best for its concentration of blue ski runs, approachable black runs, and large quantity of pistes that wind through gentle forested areas. Following a hefty process amounting to some $50 million of improvements to the ski area in 2015-2016, it is also America's largest ski area, promising an attractive combination of high-quality facilities and un-crowded slopes. With the new high-speed, two-way either-seat gondola linking Park City to adjacent Canyons, this particular area in Utah boasts more than 7,300 acres of skiable terrain, and the opportunity to experience the joy of vast, uninterrupted skiing conditions.
These prime opportunities combine with a range of deluxe vacation villa rental options in the area of Park City, allowing you to indulge in cozy and frivolous evenings of après-ski in fine surroundings. Discovering the perfect chalet for your preferred lifestyle and the size of your party is an essential part of the ultimate winter retreat, and at Rental Escapes we strive to provide for every requirement. From the location to the amenities, to the close detail of the interior décor, our villas are designed to allow you to make the very most of your surroundings.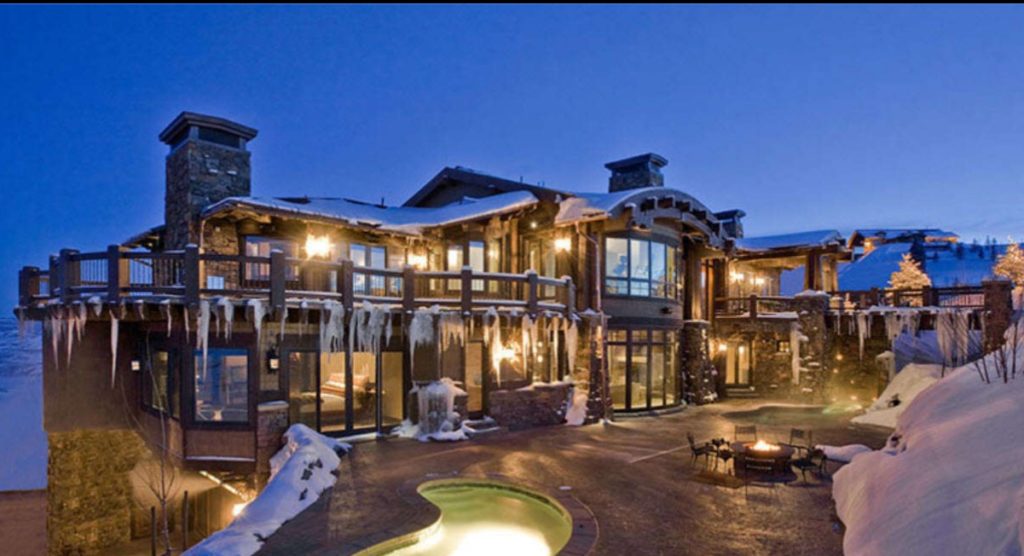 Bringing you the Best Ski Resorts of North America
North America has some of the best skiing to offer in the world, and choosing the best resort can involve some careful thinking and planning. The United States aside, there is also the added consideration of British Columbia in Canada, whose reputation for optimum conditions and a relaxed atmosphere is deeply appealing to many. With our wealth of knowledge and expertise, at Rental Escapes we're pleased to assist with planning any ski holiday, no matter what your requirements. Whether you wish to cater to a large family group or are planning to adventure as a solo traveller, we will adapt our industry-specific experience to bring you the winter escape that you've been waiting for.