Your honeymoon is naturally a very special time, as you celebrate one of the most important events of your life with what should be an equally memorable journey. With its timeless combination of relaxed living, friendly charisma and diverse natural beauty, the island of Maui, or the "Valley Isle," remains one of the best places to enjoy a honeymoon. As beautiful volcanic landscapes meet world-renowned warmth and hospitality, there is no question  that there is much romance to be found within the many lush corners of this island.
However, as with every journey, it's always important to take the time to investigate the different options available in a given destination to ensure that your retreat is tailor-made to your personal preferences. With a wealth of knowledge and a variety of fine luxury vacation rentals in Maui, Rental Escapes provides a bespoke service that aims to remain true to Hawaii's quintessential charm. Allow our expertise to guide you as you plan your honeymoon in Maui and discover the true romance of this destination.
The romance of tranquillity
There's no denying the joy of discovering a secluded natural corner as a honeymooning couple, with nothing but beautiful scenery surrounding you. Maui provides many opportunities for seeking out untouched areas, such as a hike through green landscapes to a waterfall, or watching a romantic sunrise 10,000 feet up the captivating Mt. Haleakalã Crater. Follow up your natural excursions with a luxury wellness experience, with a sublime variety of spas dotted around Maui's hills. Whether you wish to embrace the island's offerings by exploring nature or by remaining in a total state of rest, Maui's abundance of romantic experiences are sure to delight you on your honeymoon.
A taste of adventure
There is also much on offer to honeymooning couples wishing to indulge a sense of adventure, including high-quality snorkelling, surfing, and hiking in breathtaking national parks. Alternatively, share a special moment with Hawaii's rich cultural heritage by exploring one of the many towns and artistic communities that have existed in Maui for generations, or by attending one of the many festivals that occur throughout the year. Some of Maui's finest experiences come in sampling the local fare, as the island's fabled richness produces ingredients of incomparable quality. Skilled Hawaiian chefs take pride in presenting honeymooning couples with delectable creations, making for the ultimate romantic experience.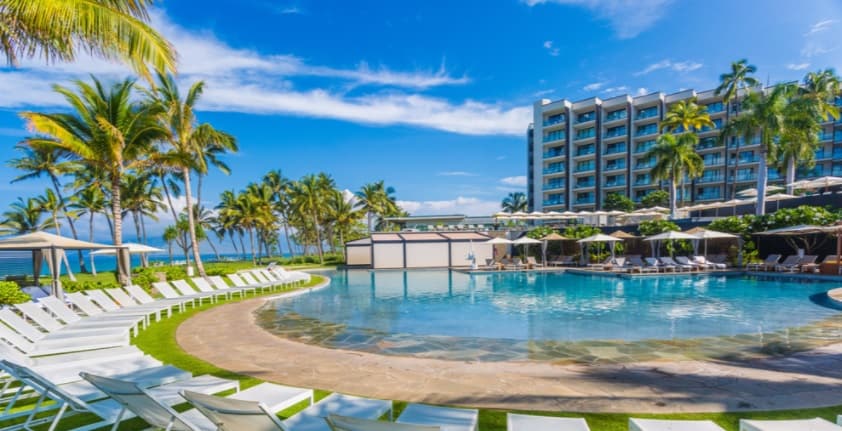 The full experience
As you will want to devote much of your honeymoon to spending time with your new husband or wife, it's worth seeking out a luxury villa or condo rental that will allow you to enjoy many lazy hours in your own peaceful haven. By taking a moment to consider which area of Maui will best suit your aspirations as a couple, you are sure to enjoy the finest possible experience as newlyweds – be it tucked away amongst the lush green hills, or sitting on the island's golden sands.
While it can seem as if there is some significant pressure surrounding the planning of your honeymoon, there is always help at hand. Allow Rental Escapes to help shoulder your stress and assist you with planning your romantic retreat in Maui, and truly embrace the excitement of your future occasion.