There's no denying that one of the main draws of St Martin lies in its selection of sublime beaches, with a truly world-class variety on offer to the travellers who land upon this Caribbean island's shores. From broad popular bays with bars, restaurants and other amenities to the tiniest secluded coves, there is a beach to suit every preference on this charismatic island. Whether you're looking for a beach as a family, as a part of a couple or as a group of friends, St Martin and its catalogue of seaside opportunities are sure to please.
Given that a luxury villa rental should always allow you to make the absolute most of your destination, many of our Rental Escapes villas in Saint Martin are carefully designed to allow for maximum enjoyment of the island's variety of beaches. With rentals positioned directly on sandy bays or with sea views, a retreat with the finest in beachside relaxation is never too far. We've taken a look at some of the best beaches in St Martin, providing you with an insight into this island's idyllic selection and allowing you to plan your perfect tropical retreat.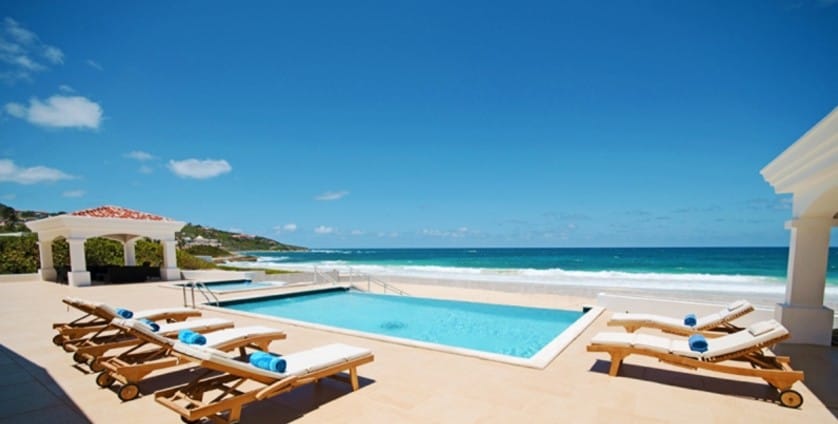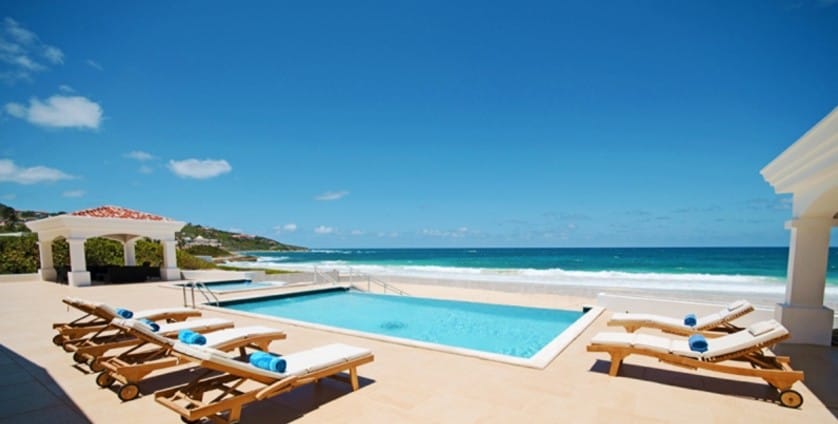 Family fun meets natural serenity
There's no denying that St Martin's beaches provide a host of opportunities to fully enjoy life's pleasures, with many accompanied by a selection of bars, restaurants and a host of watersports. For those travelling with a family, it's well worth paying a visit to the sheltered Friars' Bay and its selection of amenities, which equally transforms into a pulsating haven of rock and reggae come sundown. Families are also drawn to the calm bay of Anse Marcel and its marina, while the sprawling pinkish sands of Baie Rouge provides a tranquil haven for those seeking more of an untouched vibe. Watersports enthusiasts are sure to find happiness in the havens of Galion Beach and Guana Bay, which both serve as hubs for the island's thriving water-based tourism scene.
Peace and seclusion
There are also countless coves tucked away along the island's shores, ideal for those with a sense of adventure or couples seeking some romantic hours alone. Seek out the ironically named Grand Ilet for a secluded picnic, or while away the hazy afternoon in the aptly named Lovers' Bay (which only has the space to accommodate two individuals!). You can also take a hike through the coconut trees to reach the beautiful Happy Bay, for a true sense of being immersed in St Martin's natural wonders.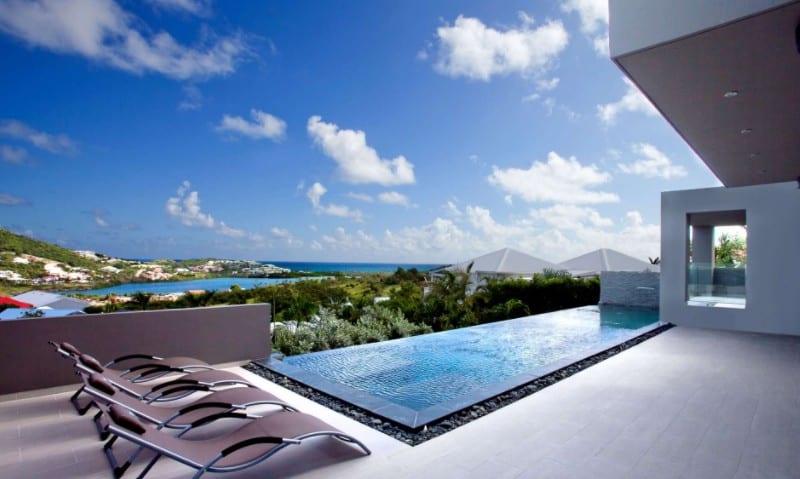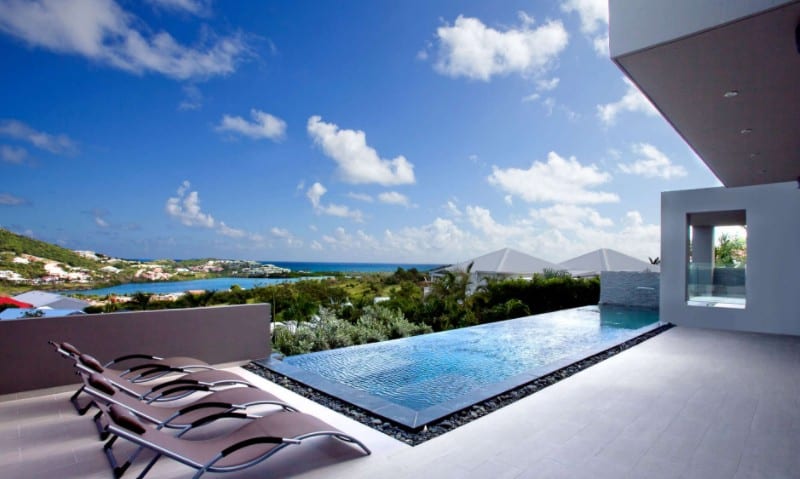 Catering to all tastes 
One of the ways in which Saint Martin's beaches have earned their reputation is by offering something for everyone, with nudists catered to along with everybody else. With the opportunity to bear all in some truly sublime locations such as Cupecoy Beach and naturist resort Club Orient at the extreme south of Orient Bay, there is no need to compromise your personal preferences while discovering the beaches of St Martin.
While these bays are all certain to provide you with a fine experience, there are equally many others to be discovered and enjoyed. Allow Rental Escapes to help you plan the perfect tropical retreat, with villas perfectly positioned to help you embrace St Martin's enchanting coastline. Let our knowledge and experience design the perfect villa rental vacation for you, and unearth the charm of this charismatic island.