Renowned for its beautiful Caribbean landscapes, laid-back vibes, and the border that divides it into Dutch and French territories, the island of St Martin is a veritable hotspot for anyone who appreciates a quality luxury retreat in the tropics. Its stunning beaches are a given, as are its lush green landscapes and the deep blue sea itself. Add to this world-class shopping, a bustling nightlife, fascinating wildlife, and it's pretty clear why St Martin is so popular among luxury vacationers. Rental Escapes is proud to offer visitors a range of exclusive villas in the heart of paradise. Here are a few of our top picks: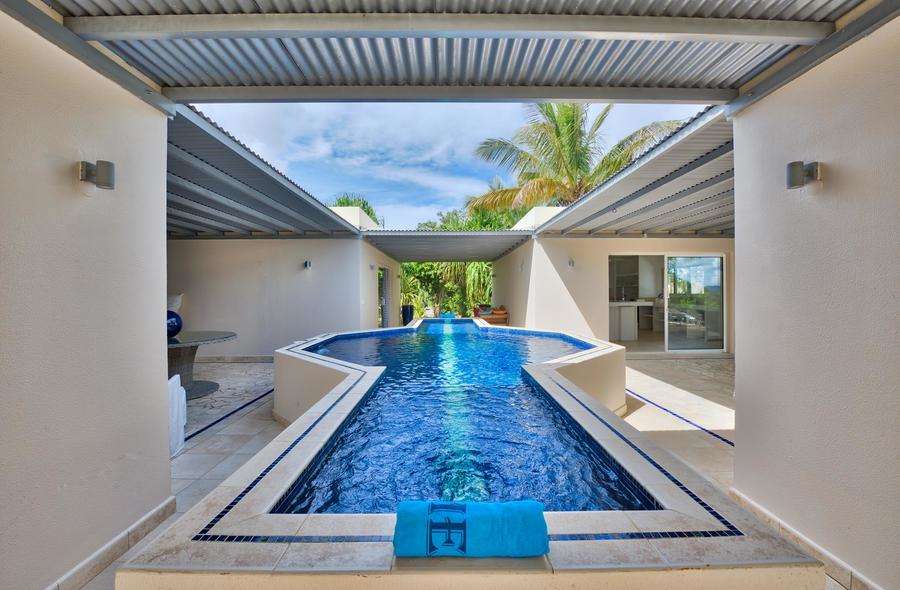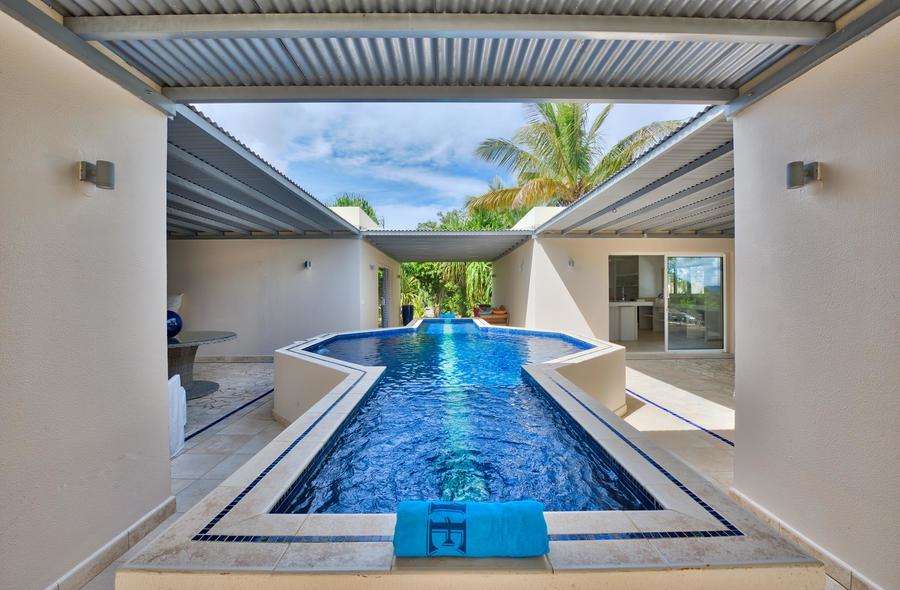 Perched high atop the Falaise des Oiseaux cliff in the secluded enclave of Terres Basses, Villa Mes Amis boasts 14 bedrooms on its vast five-acre estate. The nearby secondary villa houses three of these, and a separate beach bungalow houses the final bedroom. Each and every sleeping quarter has its very own adjacent bathroom and seven have outside showers. The property spotlights not one but two heated pools, a clifftop jacuzzi, and numerous terraces with breathtaking views. Perfectly suited to weddings, celebrations, and business conferences, Mes Amis truly is a dream come true for group travel.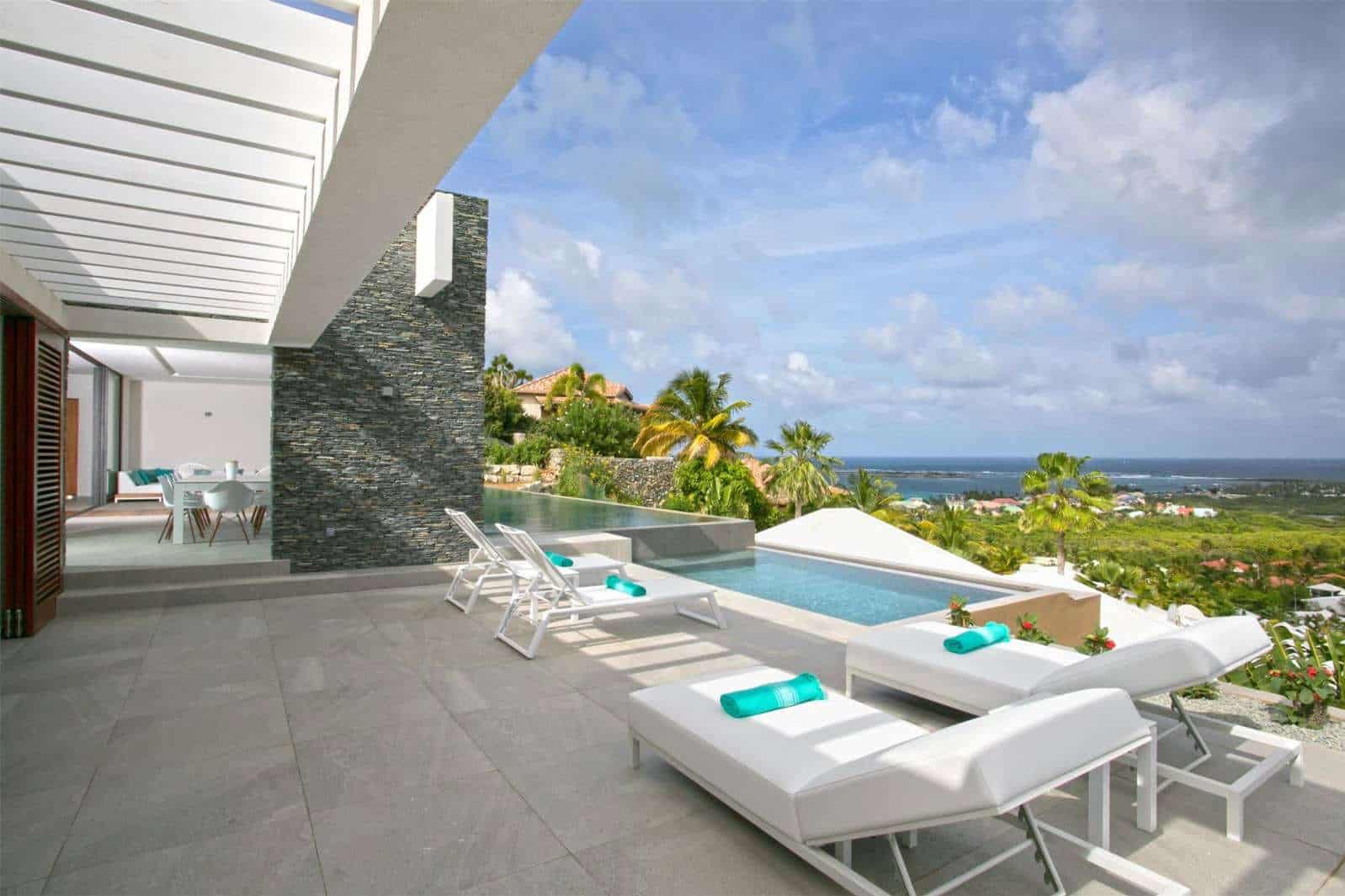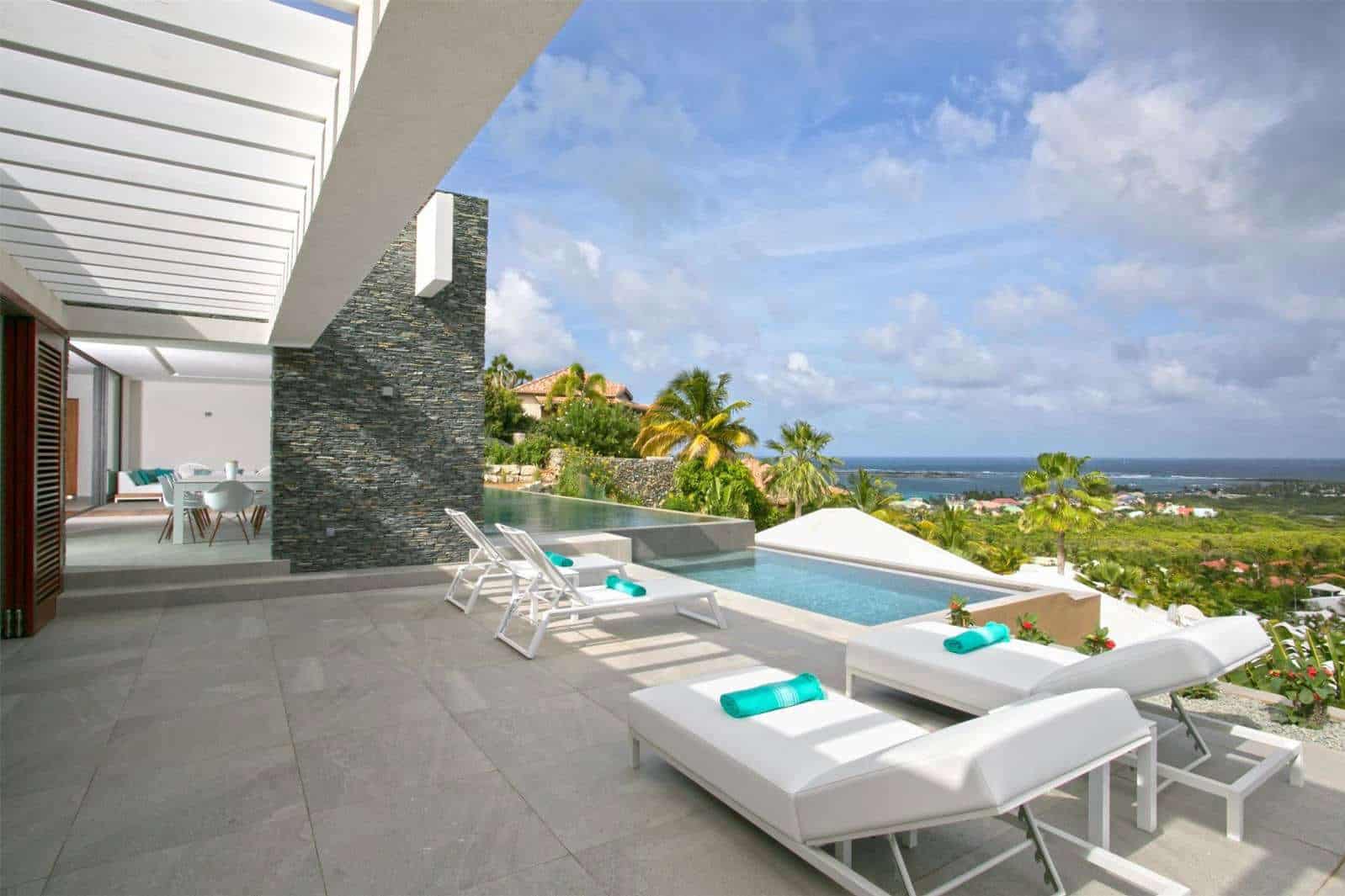 Villa O offers all the perks of an all-star, upscale getaway. This four bedroom, four bath villa is modern, spacious, and wonderfully secluded within the Orient Bay residence, just minutes from Orient Bay Beach. Enjoy direct bedroom access to two outdoor infinity pools as well as a large sheltered space perfectly suited to dining or lounging. With over 3000 ft² of luxury space, Villa O offers a fantastically exclusive getaway experience. Designed to showcase the jaw-dropping views of Orient Bay and St Barths, your trip is sure to be unforgettable when you book this exquisite property.
Witenblauw Estate offers visitors a tranquil oceanside paradise so beautiful it feels like fantasy. There is no better place than this unparalleled Caribbean destination to renew, revitalize, and bask in the glow of a stunning sunrise over the water—each and every day of your visit. Our villa experts have seen to it that every conceivable creature comfort is integrated into the Estate's design. From state-of-the-art technology, to the villa's elegant interior, to the unimaginably gorgeous vistas visible from the property, Witenblauw truly is thecrème de la crème of luxury villa rentals.
There's no doubt about it: booking your next luxury vacation in St Martin means choosing theultimate escape from the stresses of modern life. We have just one word of advice: enjoy.