Riviera Maya, located on Mexico's Caribbean coast, has long catered to international tourism.  The region is like a puzzle made up of beautiful beaches, small towns, and hip cities booming with action and offers travelers a wealth of ways to appreciate it's beautiful weather and stunning landscapes.
History lovers also flock to the region to appreciate the Mayan ruins, which include the mysterious lost city of Chichen Itza and its famous El Castillo pyramid. And while all-inclusive resorts have long been the backbone of the tourism scene, Mayan Riviera vacation rentals are fast becoming a popular way of adding value to traveler's trips, with so many beachfront luxury condos and full-size villas available at a price equal or lower to the cost of many all-inclusives.
Whether you're looking for adventure or just to relax on a beach, there's something for everyone to enjoy. Check out these must-see destinations when visiting the Riviera Maya:
Playa Del Carmen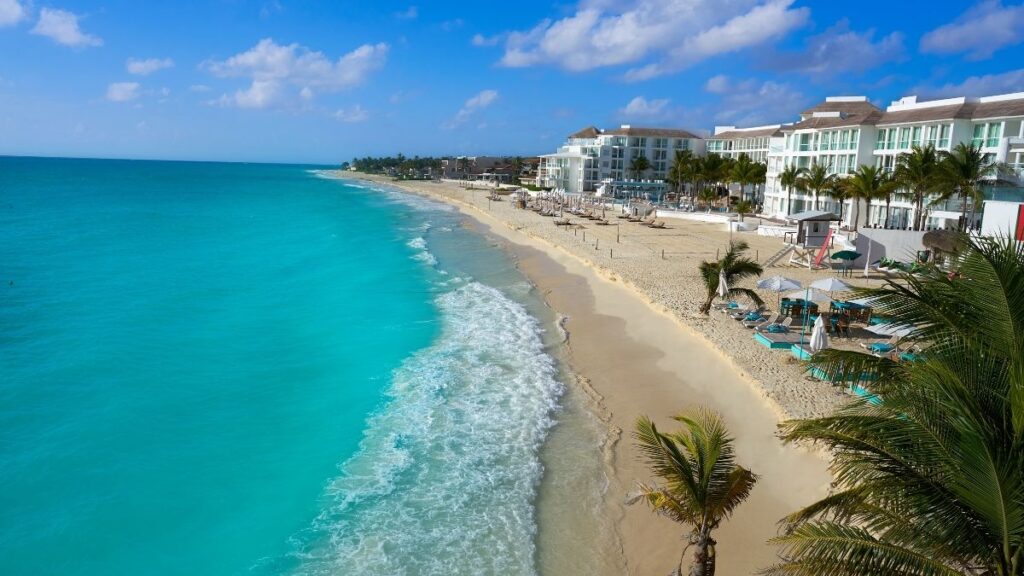 Playa del Carmen is one of Mexico's most popular destinations, and for good reason as its beaches, atmosphere and restaurants are some of the best the country has to offer. Where else can you go diving in freshwater, ride horses along the beautiful turquoise sea and go for dinner later at a world-class Italian restaurant with fresh seafood and plenty of margaritas? 
Playa del Carmen is also extremely popular among golfers, with several amazing courses available at a reasonable price. With so much to offer, it's no surprise that there are also a high number of Playa del Carmen vacation rentals available for those that want to experience all that this lovely Mexican town has to offer.
Those looking to visit this sunny destination will never lack things to do. From lounging about the beautiful beach all day to snorkelling along Playa's freshwater cenote, and from shopping along la Quinta (Playa's 5th Avenue) to deep sea fishing and cooking up your own catch, there's plenty of fun to be had near Playa del Carmen vacation rentals. You'll also be sure to work up an appetite, which is a good thing because Playa del Carmen is known for its fantastic restaurants, which run the gamut from American favorites like the Cheesecake Factory and PF Chang's all the way to 5-star dining, with plenty of little cantinas along the way if you need a snack.
Click here to browse villas rentals in Playa Del Carmen
Tulum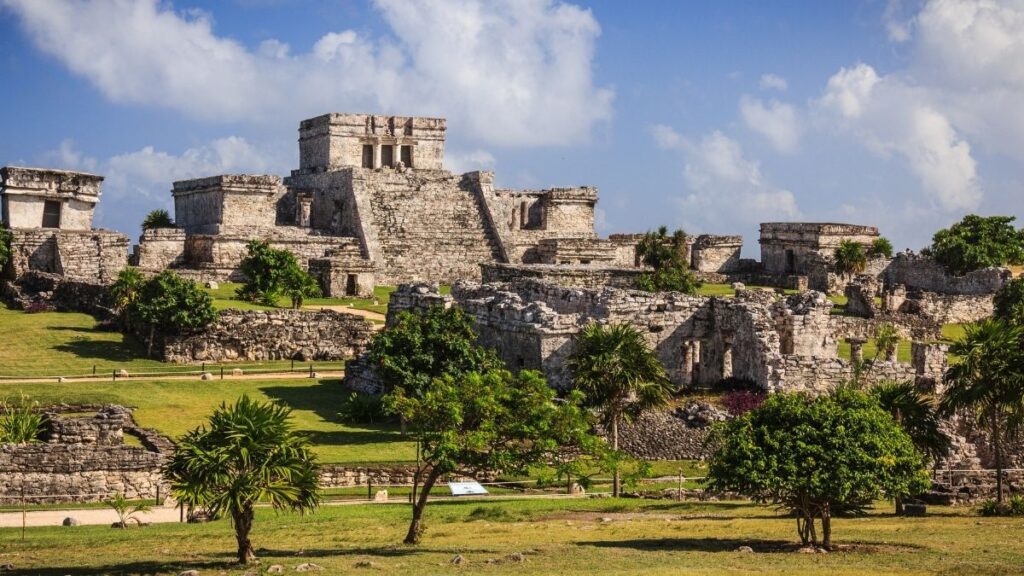 Many of the images you'll see of Mexico's sugary-soft beaches are taken in Tulum. This area is the poster-child for picture-perfect beaches in front of a historic backdrop. 
Considered a bona fide Mexican paradise, Tulum, the Yucatan Mayan word for "wall," is the site of an ancient Mayan walled city perched atop a set of 40-foot-high cliffs facing eastward to the Caribbean Sea. Tulum is one of the most popular visitor destinations in Mexico due in large part to the Mayan ruins.  Visitors truly have the best of both worlds at their disposal, as the conveniently located resort district of the Riviera Maya extends from Playa del Carmen in the north to Tulum in the south, ensuring that all the modern features you desire, such as fine-dining and shopping, are also accessible. 
Our beautiful luxury villa rentals in Tulum are enhanced by the stunning, natural vistas and historical richness of the landscape, and they, in turn, enhance that view. This unique tropical destination is ideally suited for a romantic escape, an adventure-filled family vacation, or an entertaining trip with friends. 
Click here to browse villa rentals in Tulum
Sian Ka'an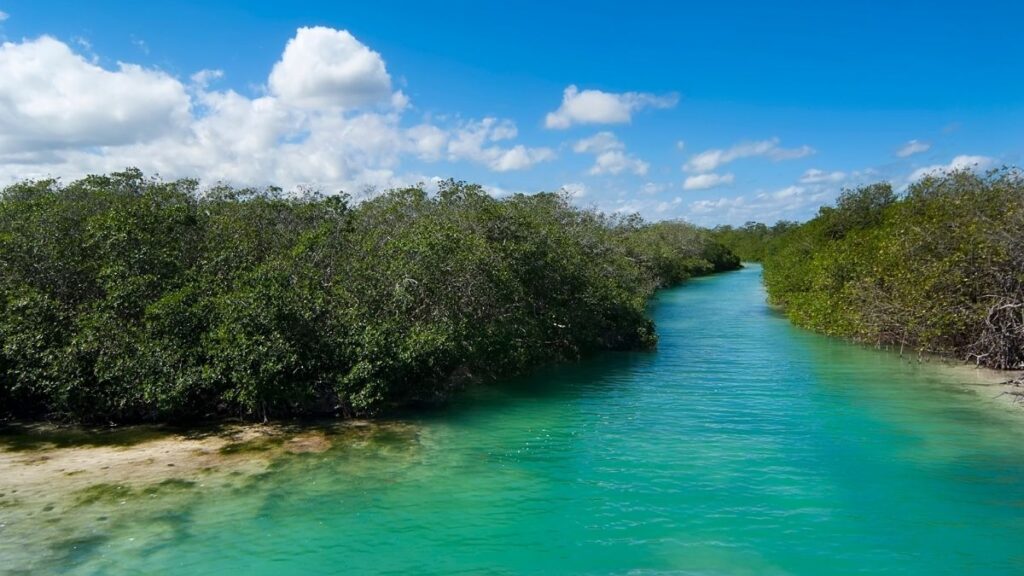 The biosphere of Sian Ka'an is a must-visit when coming to Mexico. This World Heritage Site is renowned for its natural beauty and focus on sustainable tourism. There are thousands of species of tropical plants and wildlife living in Sian Ka'an, making it one of the most ecologically diverse places on earth. Whether you're staying in a Sian Ka'an or nearby in Tulum or Playa Del Carmen, this will be an unforgettable highlight of your trip.
Within Sian Ka'an, we offer a variety of breathtaking beachfront properties that provide the quiet, humble atmosphere of this luxurious reserve which are still in close proximity to all Tulum amenities and nightlife so you won't have to travel too far to take part in daily activities. 
Click here to browse villa rentals in Sian Ka'an
Soliman Bay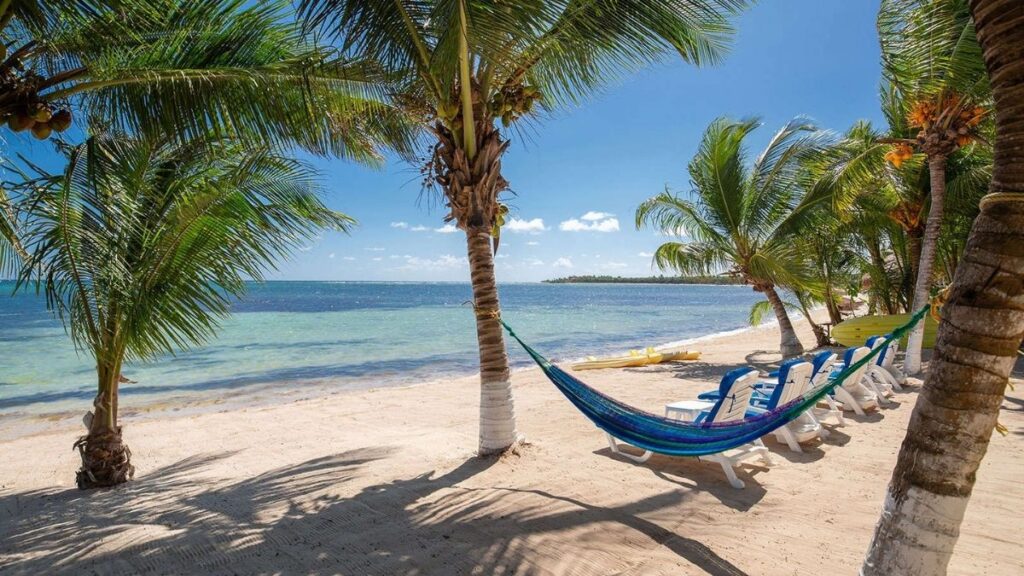 Soliman Bay is an exclusive and gorgeous bay. With it's white sands, privacy and a whole lot of sea and sun, this is a picturesque Mexican tourist destination that is the perfect place for a secluded holiday. And although you feel remote, you also have access to many great international and local restaurants either along the Tulum beach road or in town. 
Enjoy the warm waters of the Caribbean sea with the Mesoamerican Reef nearby. The reef is only about a mile from shore and you can easily paddle, kayak, or swim out there to snorkel. Soliman Bay is also only a ten-minute drive to Tulum Pueblo and the ruins. It is also not far from the other Mayan archaeological sites of Coba and Chichen Itza and only minutes north of Tulum's beach hot spot with many restaurants, beach clubs, boutique shops, and more.
Click here to browse villa rentals in Soliman Bay.
Puerto Aventuras
Set amidst the beauty and mystery of the Mayan coast, is a gated modern marina community called Puerto Aventuras. This quaint yet upscale town boasts exclusive villas, delicious restaurants and the very popular Dolphin Discovery Park, where you can swim with dolphins, sea lions and manatees! 
If boat tours and seas excursions are more your vibe, you won't be disappointed staying here. Soak up the sparkling Caribbean sun on a catamaran cruise, take a dip in the water to snorkel at one of the reef locations or dock along the beach for a tasty lunch with a view.  In addition to being a popular gateway for arriving and departing boats, Puerto Aventuras offers a wide variety of fun activities including golf, tennis, diving and there are a few small shops selling local crafts that make great souvenirs.
Although choosing Puerto Aventuras is further away from the hustle and bustle that some tourists might be used to, you will still be in close proximity to all of the region's top attractions if you wanted to venture out and explore. 
Click here to browse all villa rentals in Puerto Aventuras.
Ready to plan a luxurious getaway to the Riviera Maya? Browse the incredible villas available for bookings.