As Summer approaches our wanderlust turns to Europe where countless memories can be made in the most beautiful locations. Italy and Greece are two of the most popular destinations in Europe and the reasons for their popularity is pretty obvious. Both countries boast amazing scenery, cities, wine, food, culture and historic landmarks… So how do you decide which destination is best for you when both sound perfect? We thought we'd give you a helping hand in order for you to pick the location that is best for you.  Your decision starts here. Dream vacation to follow.
Beaches
The Greek isles are unrivaled when it comes to breathtaking coastlines. With hundreds of beaches with crystal-clear turquoise waters, white sandy beaches and sublime weather, a Grecian seaside getaway is a great way to use your vacation days.  Round out your holiday with their awesome nightlife, restaurants and historical sites.
Did you know that the 2016 Traveller's Choice Awards found six of Europe's top 15 beaches located in Greece.
Your villa: Khaleesi, perched right over the clear waters of the Aegean, Khaleesi is an astonishing private property situated literally in between the beaches of Paranga and Paradise, both easily reachable from the estate.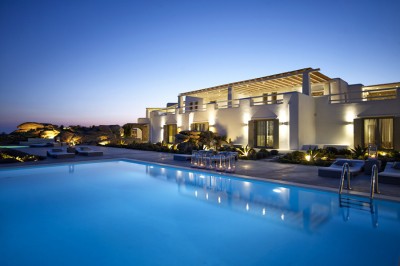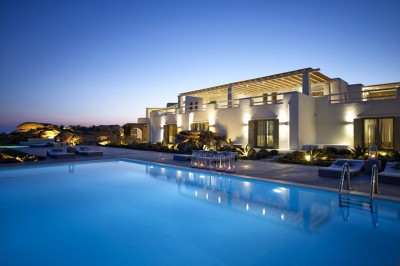 Sight Seeing 
From the iconic cities to the culture, scenery and history in between, we believe Italy is a prime location for holidaymakers who want to maximize their sightseeing adventures. Explore Rome's ancient sites and landscapes, the beautiful Amalfi Coast, and the picturesque island of Capri. You'll never want to say arriverdeci!
Your villa: Tao, Sicily, is a unique two-story ocean front property located in the renowned town of Taormina, on the Eastern cost of Sicily.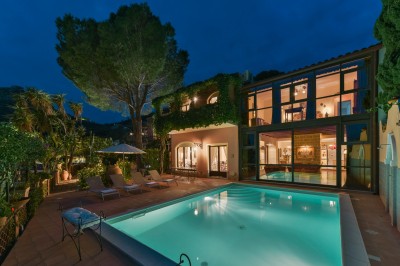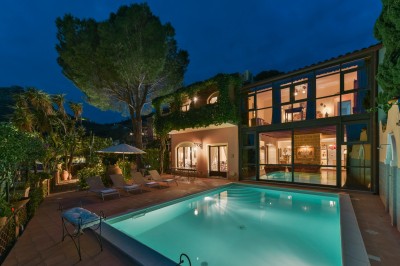 Adventure 
Greece, in our eyes (and hearts), is adventure travel's legendary home. The land of the Olympics, the home of the gods, and Hercules, the original poster boy of action heroes. Greece offers big opportunities for adventure travelers looking for their next exciting experience. The ancient Mount Olympus is a popular destination for hikers and climbers. The pristine waters of Greece will offer snorkeling, windsurfing and sailing that will make any adventure seeking holidaymaker smile from ear to ear.
Fun fact: The first Olympic Games took place in 776 BC, they took place in Olympia.
Your villa: Aegean Oasis, Mykonos, the property is part of a large estate accessing a small bay just below the villa, ideal for mooring a yacht.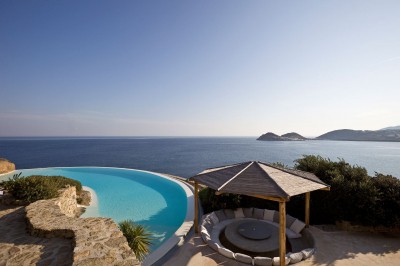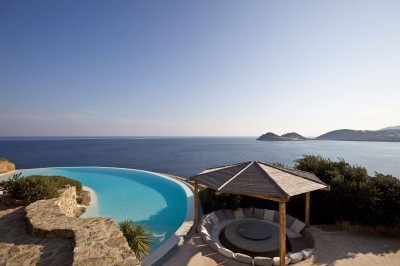 Food 
Both countries are renowned for their food and you can't go wrong either way. We tried to choose one fare over the other but it was impossible. We could never choose between authentic Italian pizza or scrumptious moussaka! This one is a hands down tie.
Your villa: Honde, Mykonos, the elegant summer residence is located right above one of the most active and cheerful beaches on the island. Perfect for an El fresco dining experience.
Italy Villa: Incanto, Positano, perfect for families and groups of friends, Incanto has the perfect outdoor terraces to hold an event or a special dinner catered by villa staff.
No matter the destination you choose for your next holiday make sure you contact us so we can help you plan the perfect getaway.
Click here to browse all our villas in Europe: bit.ly/1MCIIir