It won't be easy choosing which island to visit on your first trip to Hawaii, but you'll find there are no wrong answers when visiting this enchanting island. From romantic escapades to family fun; memorable hikes to walking on a volcano; you can do it all or you can simply sit back and relax. Allow yourself to explore Hawaii's unique islands and you're sure to find your trip to Hawaii won't be your last. Here, you will learn about a few spots in the Aloha state that shouldn't be missed and maximize on your valuable time in paradise.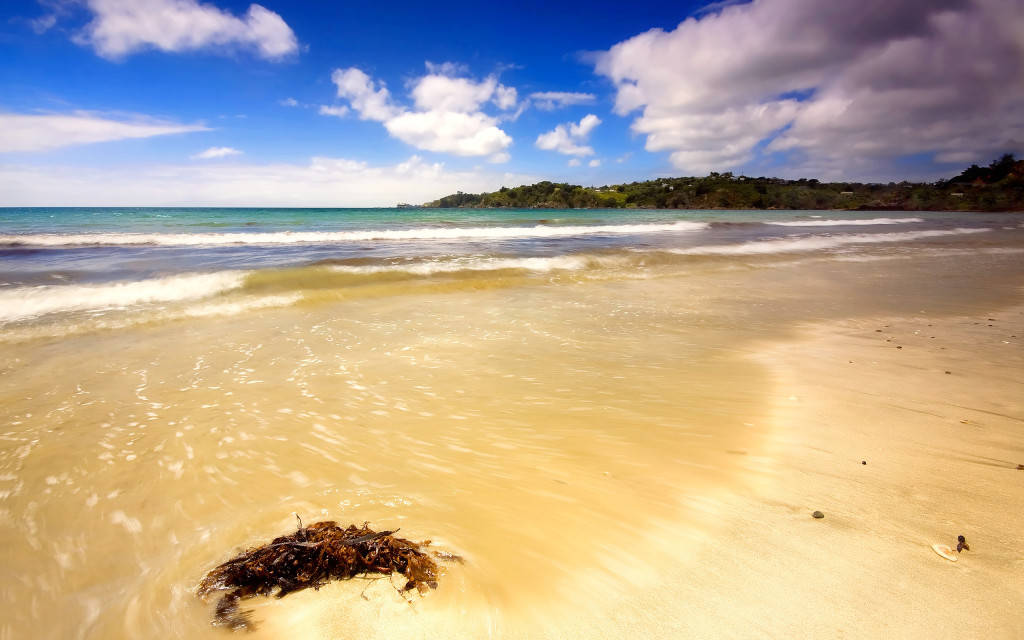 The Bamboo Forest: 
The incredibly beautiful Bamboo Forest provides travel enthusiasts with a glimpse of 'Old Hawaii,' and a chance to experience more of the surreal beauty that Maui has to offer. This escapade delivers a journey through a bamboo veil, which opens up into the lush jungle, fresh water swimming holes, and amazing waterfalls. Frequented mostly by the lucky residents of the Island of Maui (and its visitors), this hidden treasure initiates a sense of calm, relaxation and adventure.
Pro tip: Pack lightly and bring water as the hike can be intense even for the most adventurous hiker.
Redwood Trail:
The trail, found in Polipoli State Park, is populated by redwood trees that were brought to Hawaii to re- establish the watershed. A truly stunning sight and fun hike that will get immerse you in the Hawaiian landscape. The two mile-long Redwood Trail goes through the tall stands of redwood trees planted  by the Civilian Conservation Corps in the 1930's along with many other trees in the park.
Pro tip: Walk slow and steady. You'll be at an elevation level of over 6,000 feet.  It's not Everest but still pretty high.
Volcanoes National Park:
Located on the Big Island of Hawaii, Volcanoes National Park offers a unique, close up look at an active volcanoes. The very popular tourist attraction consists of five separate volcanoes: the Kohala, Mauna Kea, Hualālai, Mauna Loa and Kilauea volcano. Visitors will see hot lava flows down the mountain side, and dry lava covers the road, showing its unstoppable force. A truly wonderful day for a big group or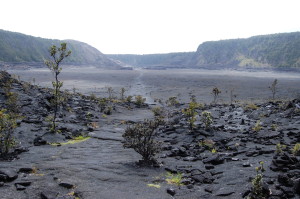 This tropical rainforest has been open to the public for over half a century in the hopes of educating the masses about Hawaiian flora. Named after the Minnesota born plant pathologist, the 200 acre research site and cultural resource park now has over 5,000 tropical plants throughout its grounds, including rare and endangered native Hawaiian plants. Visitors can explore twelve gardens and seven miles of hiking trails, a dream for nature lovers! 
Pro tip: Bring your bug spray. 
The Vintage Cave:
Don't let the relaxed, tropical beach environment fool you, Hawaii's restaurant scene is strong. The Vintage Cave is the most expensive and exclusive restaurant in Oahu with a tasting menu starting 195$. The establishment is said to have some of the the most unusual ingredients found on the island as well as a wine list that will make any wine aficionado weep with joy. Various pieces of artworks by Pablo Picasso, Anton Molnar, Zhou Ling, and others valued at more than $1 billion hang from the brick walls of the dimly lit restaurant.
Pro tip: book your table in advance. Better yet, let our Concierge Services team do it for you. 
Hanukai Beach:
Hidden from prying eyes is a secluded beach that delivers a calm and relaxing atmosphere for tourists who want to get away from the crowds. Like many of the beaches in Hawaii, this one boasts pristine blue waters and beautiful palm trees, but the true beauty of this shoreline lies in its long, often deserted stretches of white sand, where you can actually take long walks on the beach without tripping over people, chairs or sandcastles.  A perfect spot to propose maybe?
Twin Falls North Shore:
With a stunning mixture of power and beauty, action and tranquility, the North Shore is the place to be the place to be for the traveler that wants it all. Although it's more commonly known for its heavenly beaches but it also offers a plethora of other activities for the whole family. After a lovely trek through a tropical paradise you'll arrive at the Twin Falls. Although you can navigate the falls on our own, a guided tour is available where you'll pick some historical facts from your guide. This hike is perfect for those traveling with children or a big group, where you will discover many different tropical waterfalls and fresh water swimming holes.
If Hawaii is your next vacation destination then you can be assured that all your senses will be engaged and replenished by the time you leave.
Contact our Reservations team to learn more about all the villas we have in our Hawaiian portfolio.