Feel like your vacation needs an upgrade? Renting a private villa versus a hotel room opens up a world of choices and customizations for the perfect getaway. One of the most luxurious amenities is staying in a beachfront villa surrounded by ocean views and cool breezes. Villas located on the beach provide more space, privacy, and direct access to sun, sand, and surf. If you're looking for the ultimate beachfront villa, these 5 options meet the highest standard of luxury.
Whispering Waters – Jamaica
Whispering Waters is the highly anticipated sister villa to Keela Wee. The villa is located on its own private coral beach overlooking Jamaica's most magnificent body of water, Discovery Bay. Guests can access the beach just steps from the home where they will find complimentary kayaks and water toys. Whispering Waters can sleep up to 14 people in 7 bedrooms and is 100% solar powered.
Click here for more information on Whispering Waters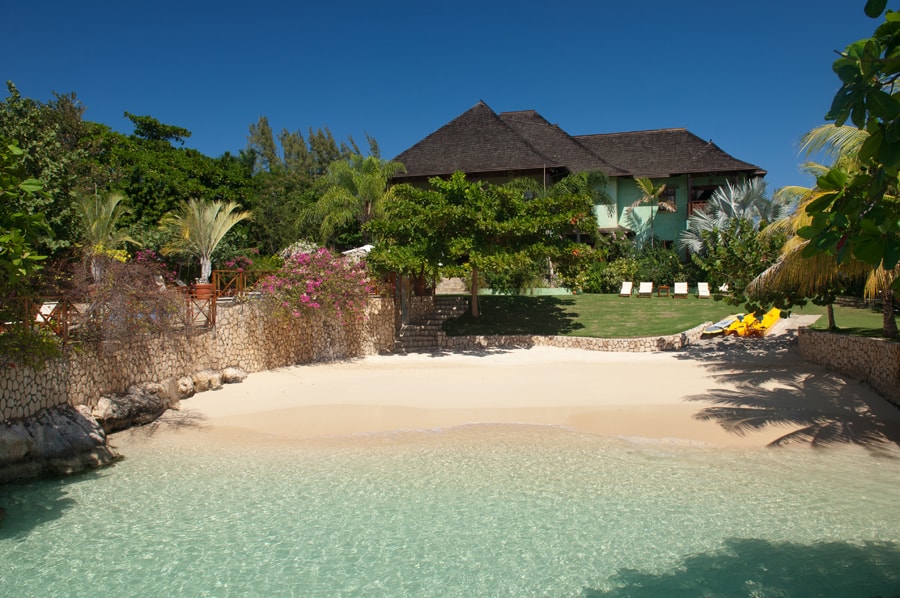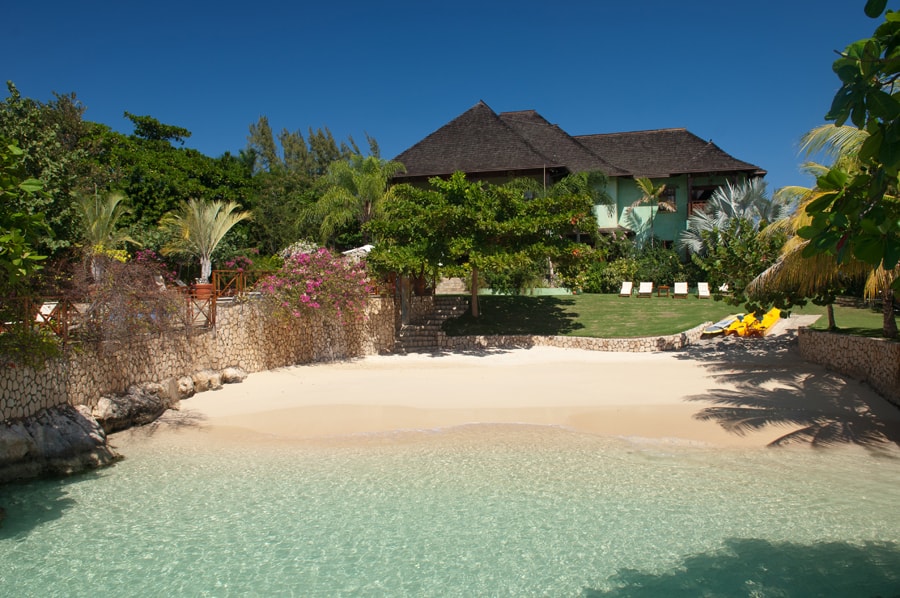 Baraka Point – British Virgin Islands
Baraka Point is one of the most exclusive estates available in the British Virgin Islands. This highly unique villa sits peacefully on a headland in the Virgin Gorda with 280 degree views from every point. Guests enjoy total barefoot luxury at the Baraka Point private beach. The beach is equipped with a day bed, surround sound system, lounge chairs, and umbrellas. With meals prepared by a private chef, cocktail hours at sunset, and total island privacy this is a wonderful rental for families or friend groups.
Click here for more information on Baraka Point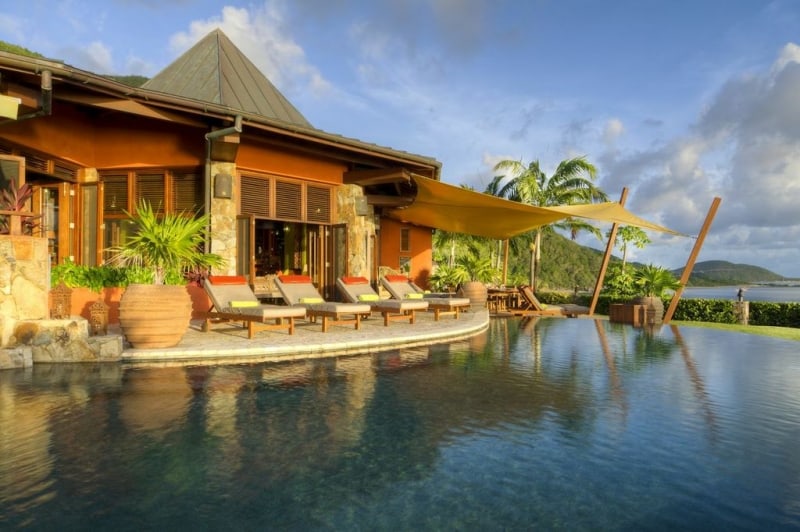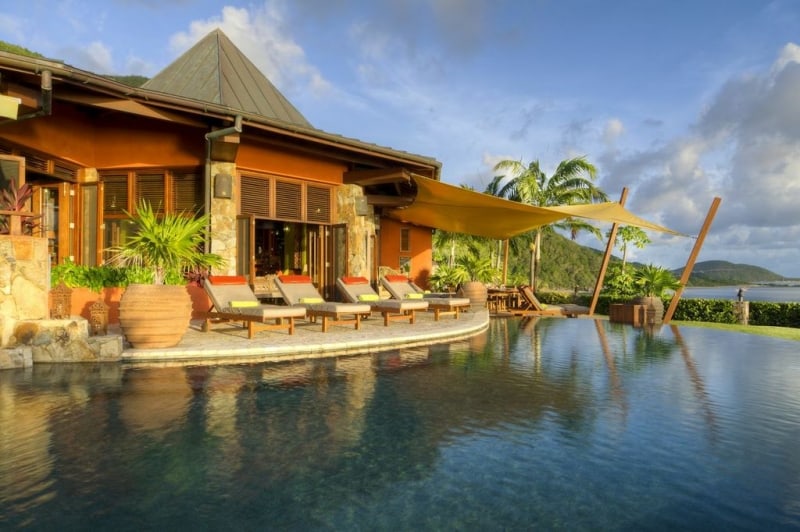 Casa Ikal – Mexico
Located in the gorgeous Sian Kaan biosphere along a stretch of untouched beach is Casa Ikal. This contemporary villa was designed by the popular De Yturbe architects. Magnificent views of the beach and ocean can be seen from the villas open concept living spaces. In addition to direct beach access, guests will enjoy use of a double infinity pool, four luxury bedrooms, and a sustainable environment.
Click here for more information on Casa Ikal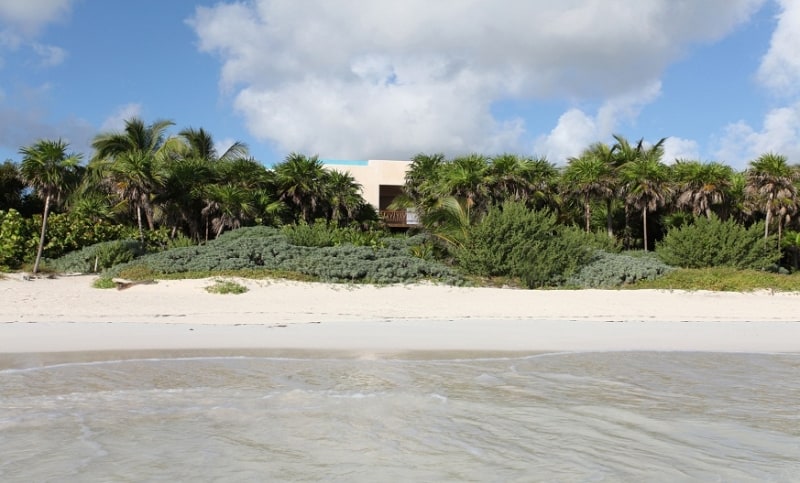 Windrose Beach House – Turks & Caicos
Grace Bay is one of the most serene beaches in Turk's and Caicos, full of sugar-fine sand and turquoise waters. Windrose Beach House is a charming beachfront rental that has been managed by the same family for three generations. This beautiful home combines old world charm with Caribbean serenity. Guests can spend lazy afternoons in a hammock on the wrap around deck and then simply stroll to the beach.
Click here for more information on Windrose Beach House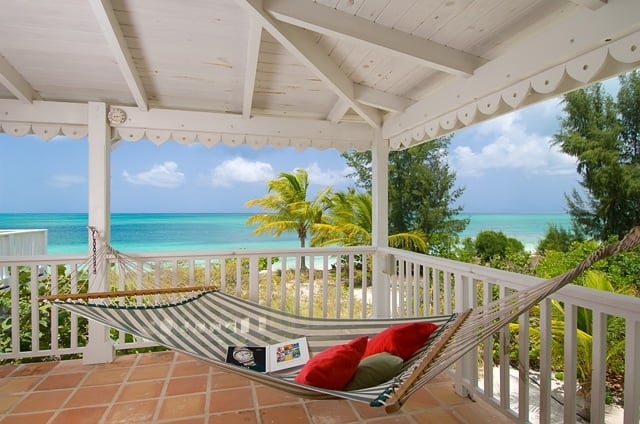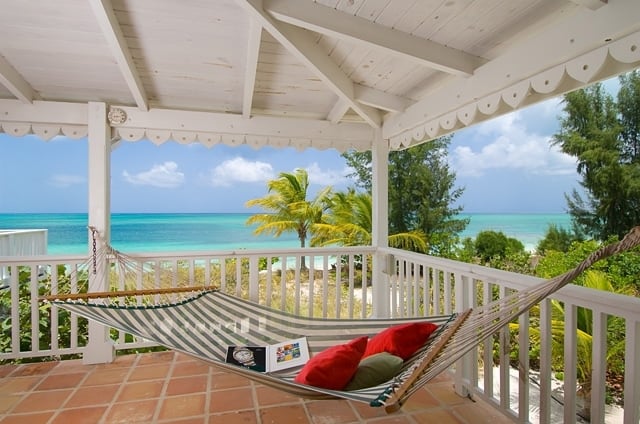 Madam Zabre Villa – Desroches Island
Desroches Island is an idyllic paradise located in the Seychelles offering ultra-exclusive accommodations. The Madam Zabre villa was designed to promote relaxation and total privacy. This gorgeous home is located right on Madam Zabre beach and features an open air concept with private infinity pool.
Click here for more information on Madam Zabre Villa