Perceptions of Caribbean food tend to vary. While some appreciate the fresh seafood, tropical produce, and bold flavors that characterize Caribbean cuisine, others – usually those who have only been to all-inclusives – unfortunately associate Caribbean cooking with bland, overcooked meals and frequent trips to the bathroom. I don't usually like to pick sides, but I can tell you one thing – take a trip to any of the top Caribbean islands for foodies and you're sure to have at least one meal that rivals anything you've experienced in Europe – assuming you avoid the buffets:
7. Dominican Republic
Like the rest of its culture, food in the DR is a reflection of the island's Spanish, African, and Taino heritage.  Traditional cooking methods, passed down from generation to generation, are used to prepare recipes that, like the island itself, have been influenced by global, evolving, tastes. For some authentically Dominican flavor, though, be sure to try the chivo lineiro – goat meat from the north, where they munch on wild oregano – and the puerco en puyo – pit smoked pork that you can usually smell from a few miles down.

6. Barbados
Bajan cuisine has a style all its own, with staples like coconut (or salt) bread and fish cakes constantly being reimagined by creative chefs looking to rock the socks off the many hungry tourists that descend on the island year after year – the hungriest of which never miss the weekly fish fry in Oistins. In case you somehow get tired of the local specialties, though, the island's constant influx of fresh seafood has also led to a sushi scene that's second to none (in the Caribbean at least). Lacking a Bajan entry on a list of top Caribbean islands for foodies would just be silly.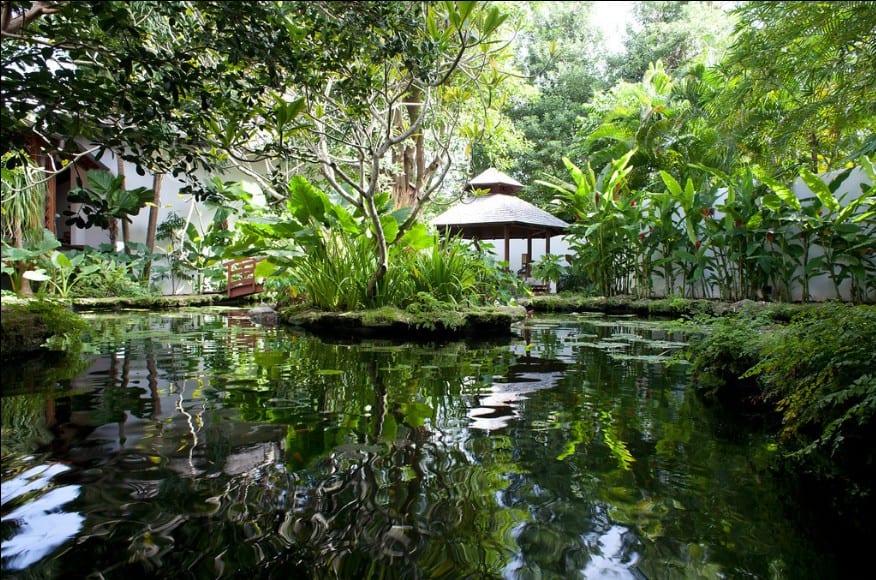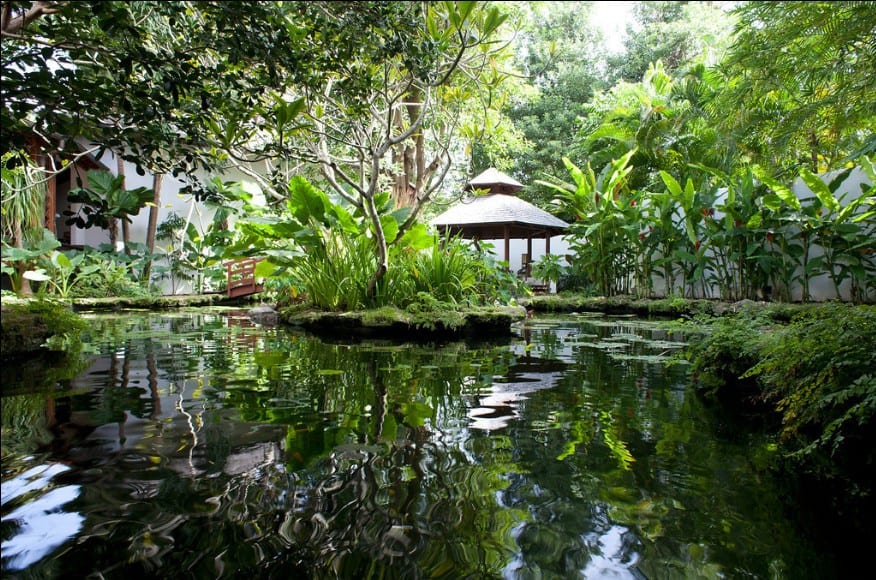 5. Turks and Caicos
Though many factors contribute to having great food in the Caribbean, one seems to particularly affect an island's highest end restaurants more than others – namely, the number of burned-out chefs who have chosen to semi-retire there. Usually, that means working a few days at a restaurant, or even purchasing one and passing techniques down to eager disciples. Turks and Caicos is such an island (err…set of islands).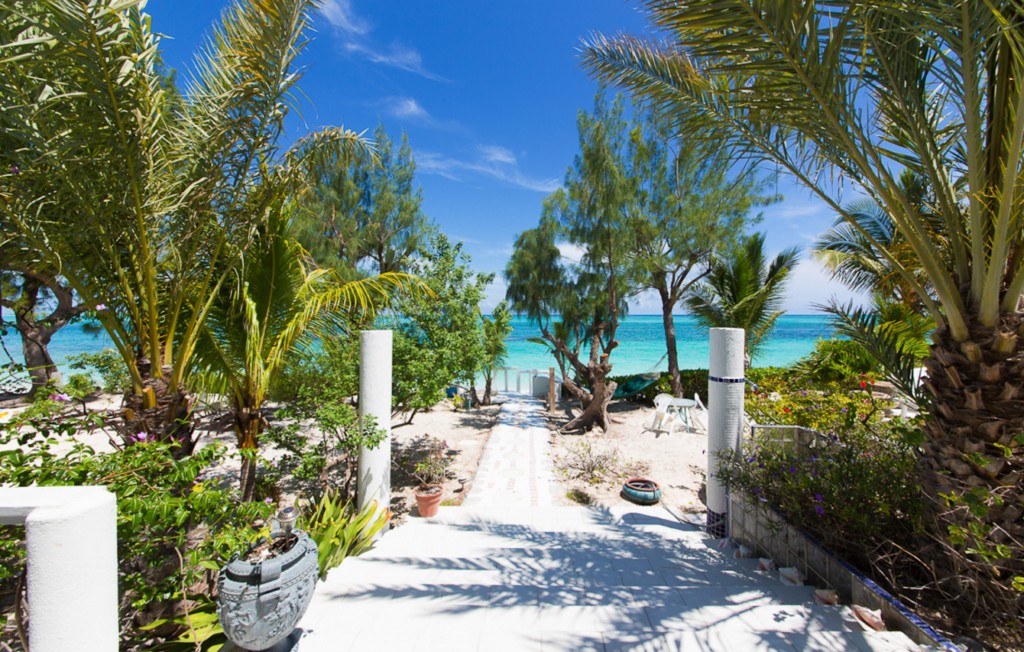 4. Anguilla
Like Turks and Caicos, high-end Anguilla has always catered to a discerning clientele, which is why its resorts brought in so many high-end chefs. As a result, the island has the variety and quality of food you'd expect to see in a major cosmopolitan city, with award-winning French, Italian, and Asian fusion restaurants in both the island's resorts and streets, the latter being the multi-generational result of having all these great chefs pass on their skills and recipes to the local population.  Anguilla's also home to a burgeoning barbecue scene that rivals the American South in terms of flavors and technique. You've come a long way, baby.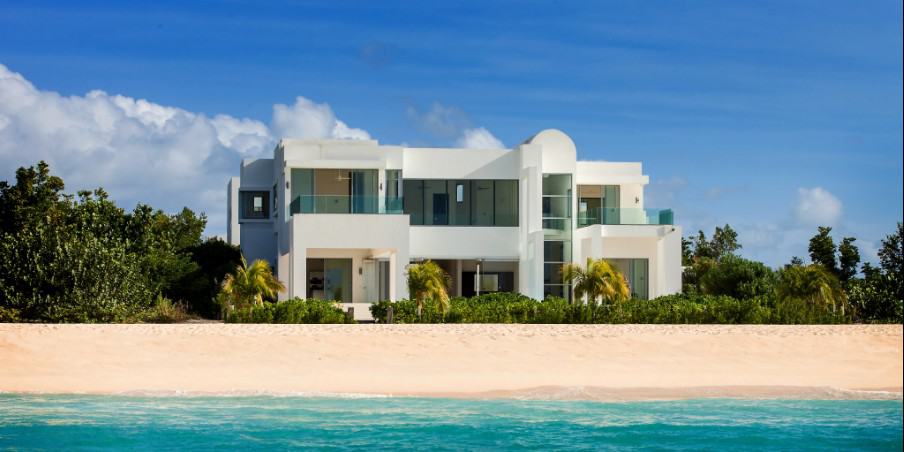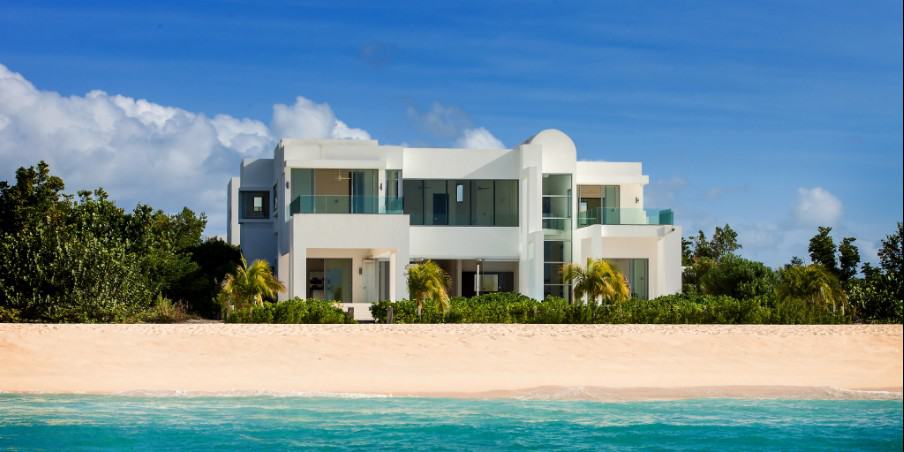 3. Jamaica
Admit it – when you first heard the words "food" and "Caribbean," you thought of Jerk something. If you didn't, then you've probably never had a Jamaican perfectly execute the Jerk Chicken or Pork recipe that's been in their family for years. On that note, great food in Jamaica takes a bit of a different form than on the other islands on this list. Rather than having a few great chefs make lots of amazing meals, Jamaica has lots of amazing chefs making lots of great meals. That's partly why staffed villas are so popular – with their high standard for food, it's pretty much guaranteed that the cook at your villa will serve up great meals day after day, with the added benefit of having them made to suit your tastes and dietary restrictions. Still, that shouldn't stop you from checking out the beach-side grilled lobster and Jerk huts that have long characterized the island's food scene, or experiencing the renaissance in high-end Jamaican fare that's seeing its curries and chilies emulated all over the US. Order me up a Red Stripe.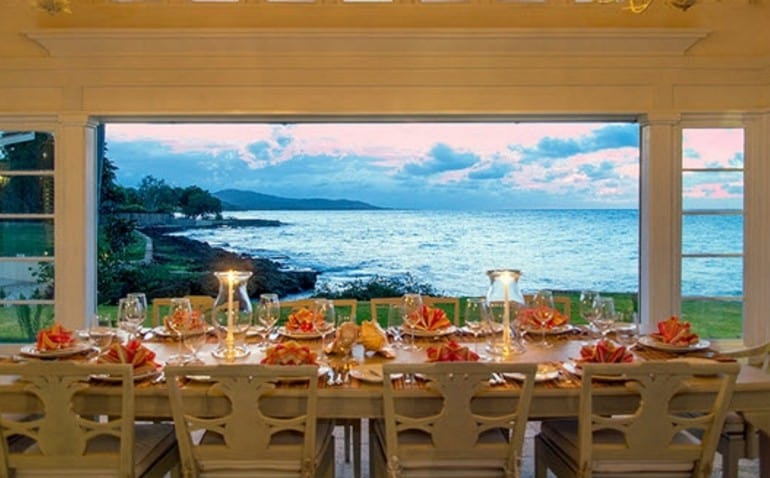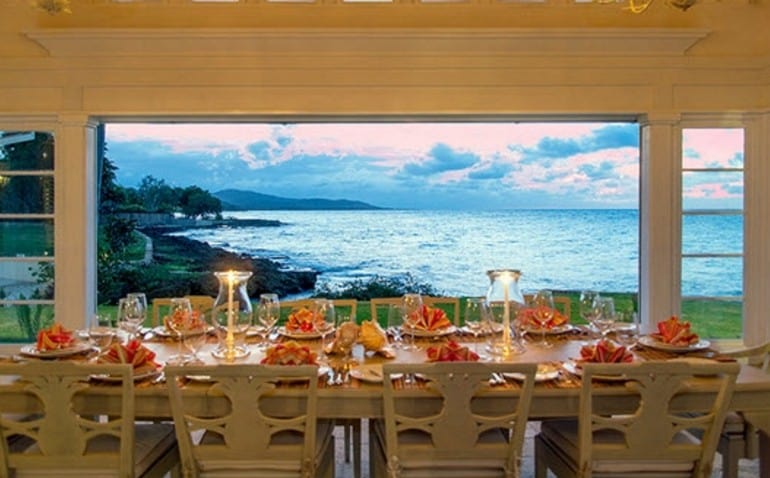 2. St. Barts
The French have always had a flair for food, so it's no surprise that the decidedly French St. Barths is high atop almost anyone's list of top Caribbean islands for foodies. It's also not surprising to learn that it has the highest concentration of wine in the Caribbean. What may surprise is that you can enjoy high-quality food all over the island without having to pour over TripAdvisor or pay a waxed arm-and-leg. St. Barts (along with Guadeloupe and Martinique) is like the Galapagos Islands of Caribbean islands – nearly every restaurant and cafe you encounter will have evolved some way of serving up amazing food as a Darwinian survival mechanism.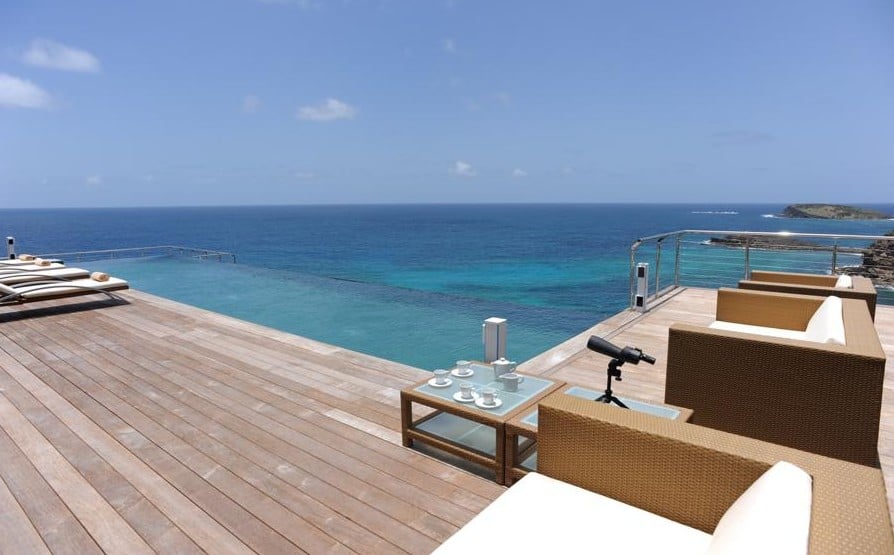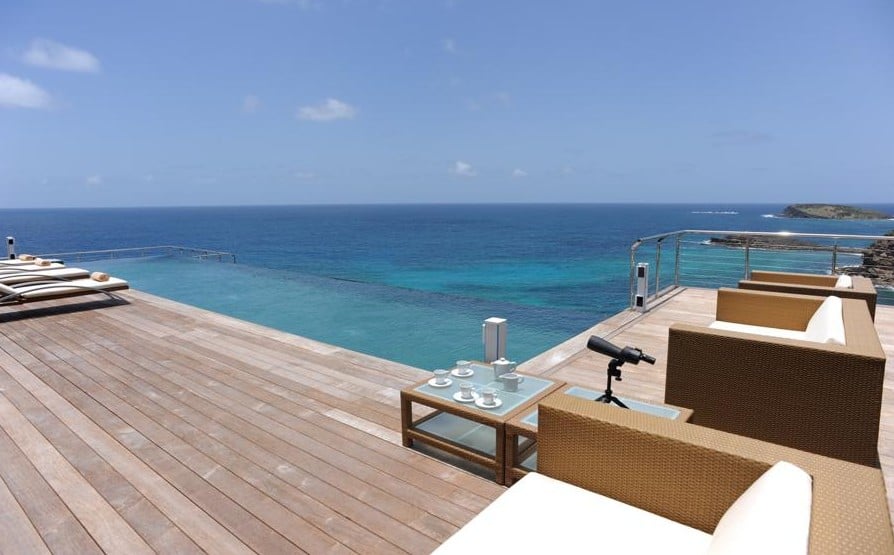 1. Saint Martin
With over 300 restaurants, Saint Martin has been deemed the "culinary capital of the Caribbean," and with good reason. On both the French and Dutch sides, you can find everything from authentic, handmade pasta to roadside food trucks serving up delicious fish tacos. Still, it's the unique dining experiences the island has to offer that put it at the top of this list, especially since there's really something for everyone. Street-food lovers go nuts over the lolos in Grand Case, where roadside BBQ shacks serve up pulled pork and grilled lobster; haute-cuisine lovers swarm to the island's French restaurants, where the combination of fresh seafood and French technique has earned them the most Michelin stars in the Caribbean; and those in the middle love the variety offered on an island where competition has made everyone, from resorts to private chefs, step up their food game. If there was ever an island where the words "all-inclusive" are taboo, it's Saint Martin.
Choose your favourite luxury villa rental in the Caribbean!